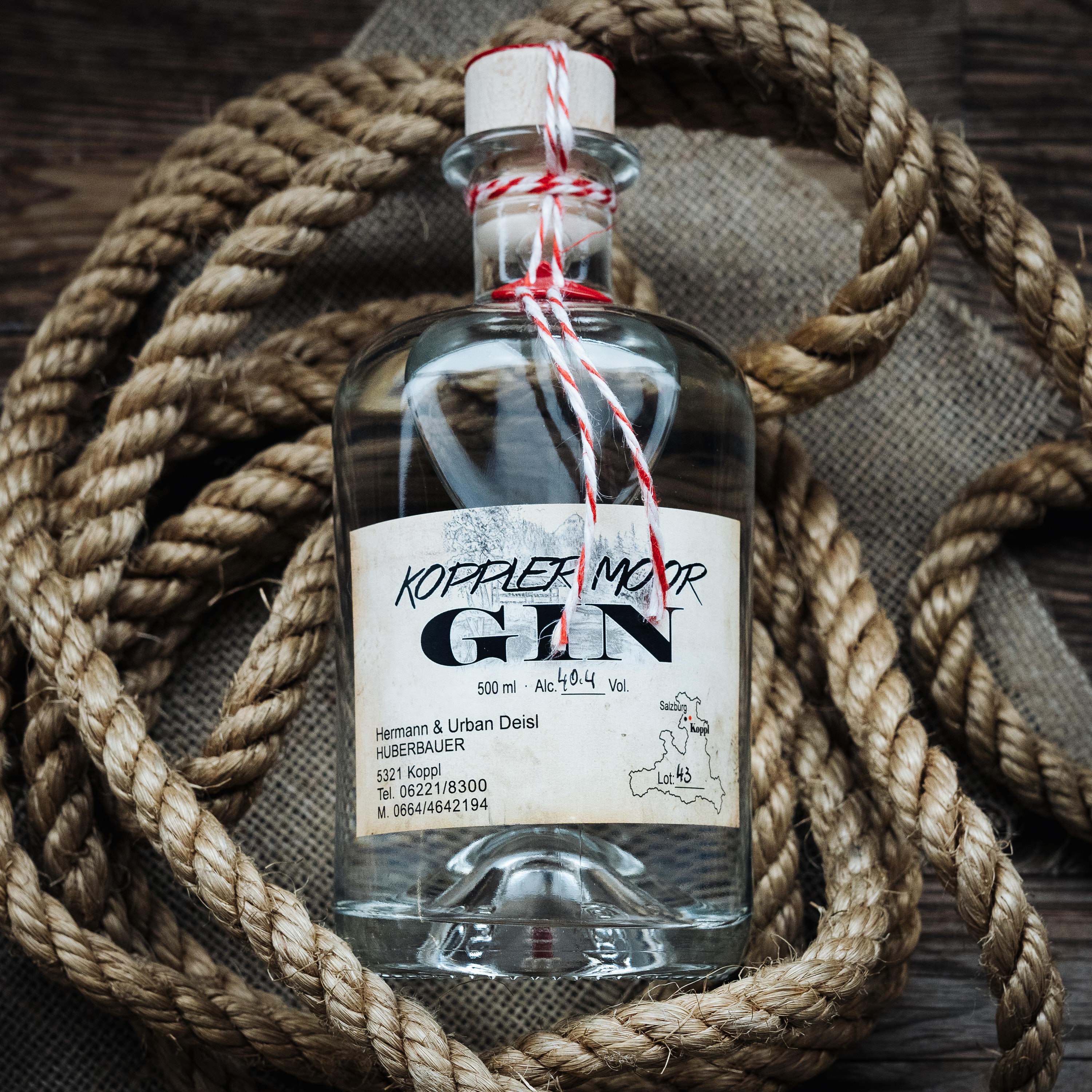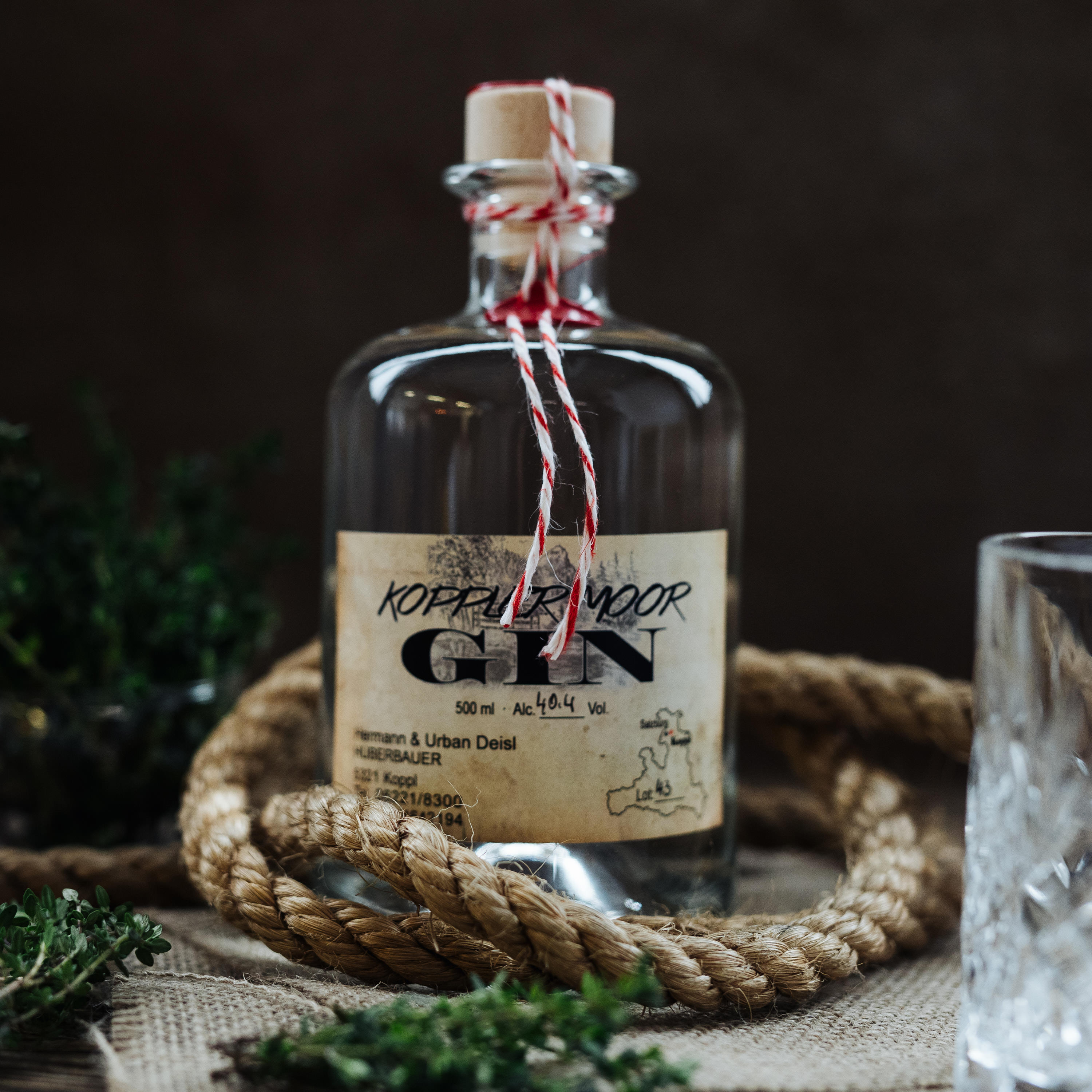 Gin from Salzburg, with home-grown peat from the moor? Yes, that's right, and it's damn good too!
Meat knowledge
Gin is arguably one of the most delightful alcoholic drinks around. No wonder that the hype has long since turned into a permanent popularity. In the meantime, gin varieties are a dime a dozen - but as usual with our meat, we have something very special for you!
The Koppler Moor Gin
The Gin-Gin Situation from Salzburg Land
The wonderful Koppler Moor Gin is, so to speak, the Salzburg announcement to the gin market. And it's got it all! Because the gin from Huberbauern is prepared exclusively with the best additives directly from beautiful Salzburg
Do you want to treat yourself to a very special treat that will surprise your taste buds? Then you've come to the right place - with this in mind: Cheers.
Herkunft und Haltung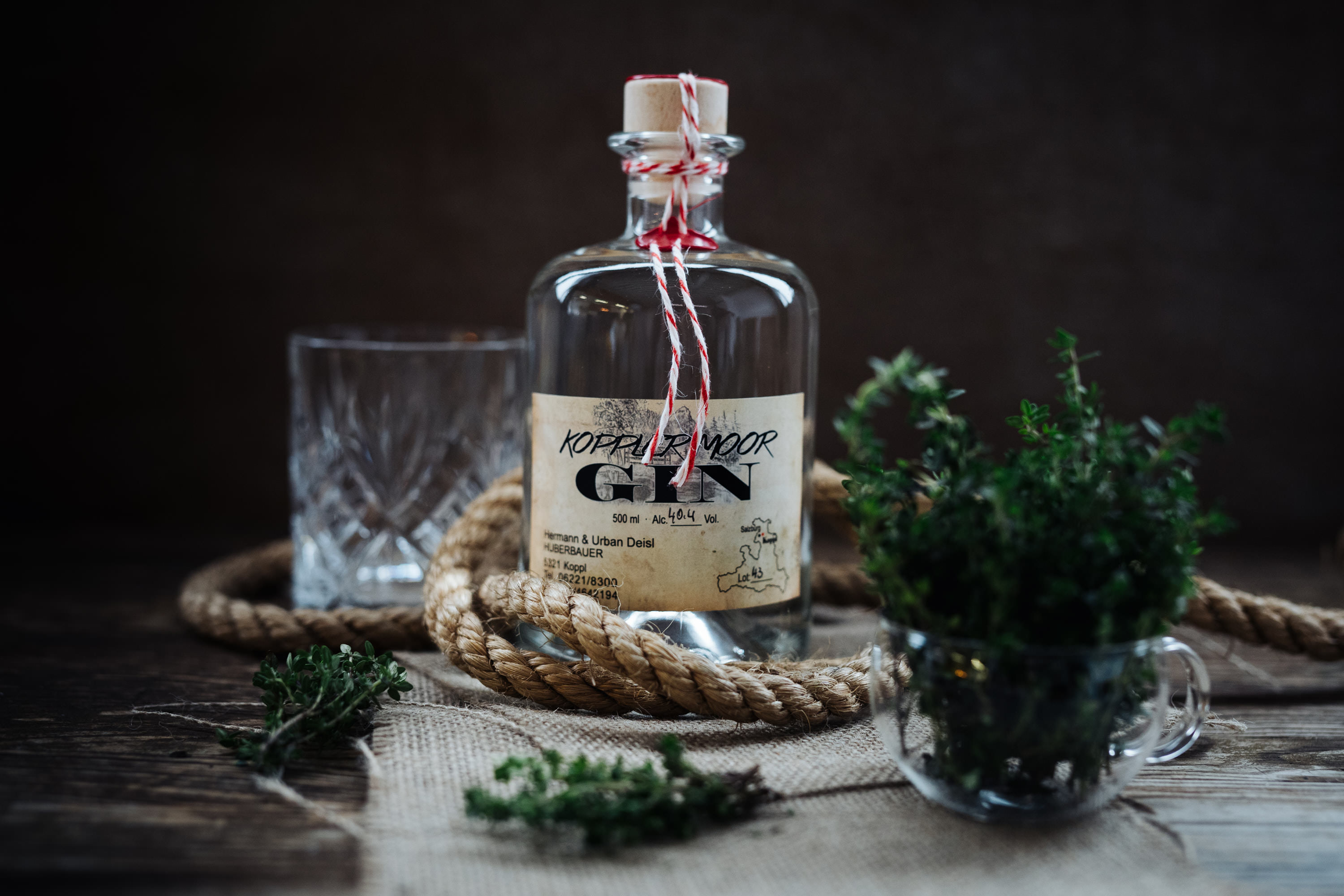 Herbs and peat from Salzburg
Handcrafted gin for pure enjoyment
Both the herbs that give it its incomparable flavour and the peat are mined right on the farm's doorstep. A combination that really takes it to the extreme in terms of aroma
Details to the article "Koppler Moor Gin"