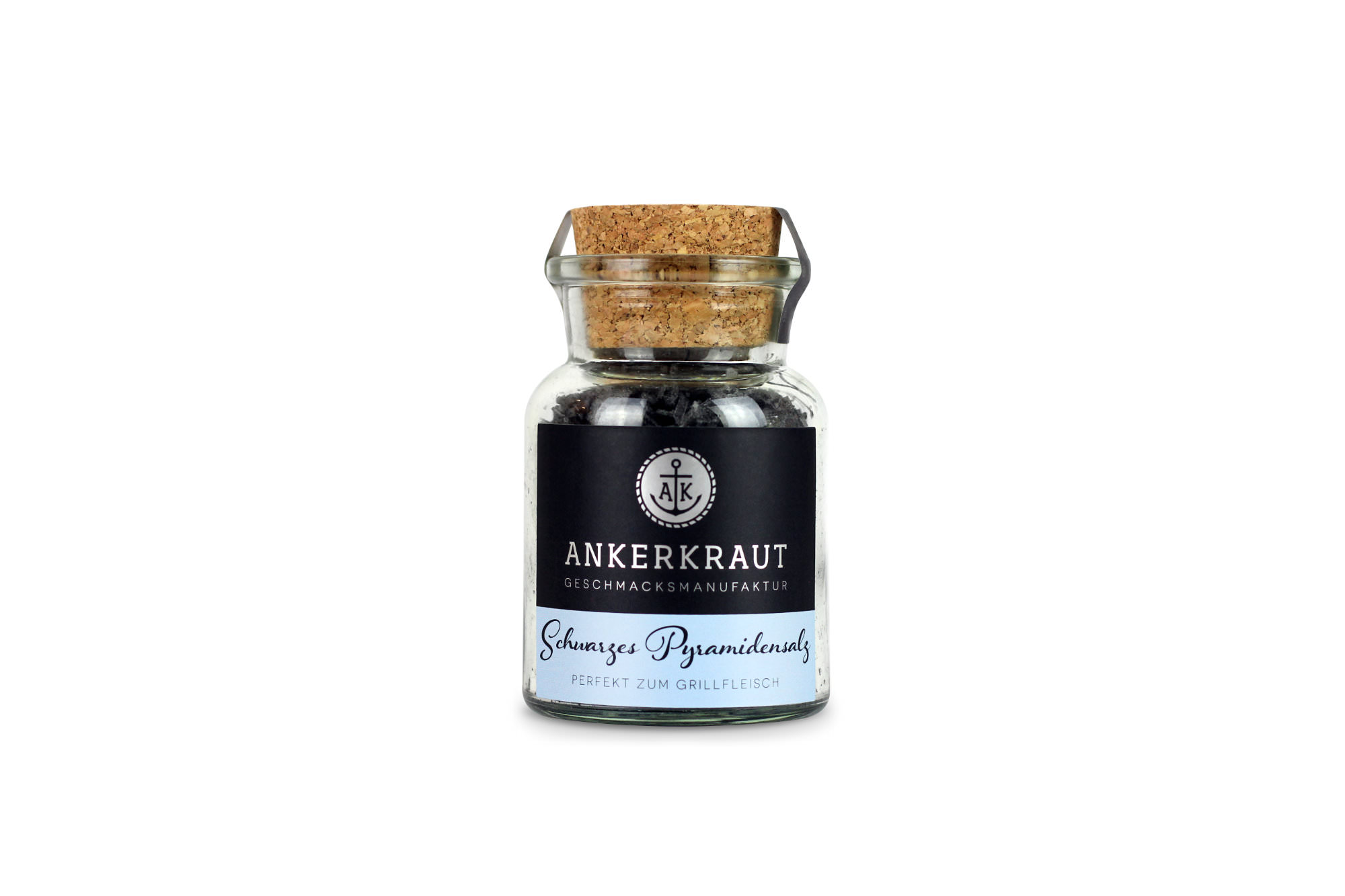 Black pyramid salt
from Ankerkraut
€4.20
%
€5.99*
(29.88% saved)
On stock and ready for shipping
Deep black and yet as light as a snowflake. The black pyramid salt from Ankerkraut has it all and combines opposites in a skilful way.
Meat knowledge
Pyramid salt gets its name from the shape of its salt flakes, which are somewhat reminiscent of ice crystals. That's exactly how they behave, because the salt flakes practically melt on the tongue.
What does the black pyramid salt taste like?
With a pleasant salty taste that even becomes slightly spicy in the finish without being bitter, the salt is a perfect finish for steaks and salads. A touch of activated charcoal added to the fine salt flakes provides a visual resemblance to black Hawaiian salt.
However, black pyramid salt is pure, natural sea salt. After it has been skimmed off in the salt basin, the fine salt is enriched with a touch of activated charcoal and dried again.
Black pyramid salt vs. classic table salt
However, pyramid salt has nothing whatsoever to do with classic table salt. Neither in taste nor in appearance. On the one hand, it has softer salt aromas, and on the other, it is even slightly spicy. It is therefore perfect for dishes that can use a strong pinch of salt. These include salads, sauces, stews, baked vegetables, meat or fish. Especially on white plates, the ingenious look of the salt comes to the fore.
Another reason for using natural sea salt like the black pyramid salt from Ankerkraut is the health aspect. It is well known that sea salt is much better tolerated than conventional iodised salt. It also contains valuable minerals and trace elements.
Often a small amount of sea salt is enough to create a really good taste - so far less salt is needed in the food, which will also please the kidneys.
Herkunft und Haltung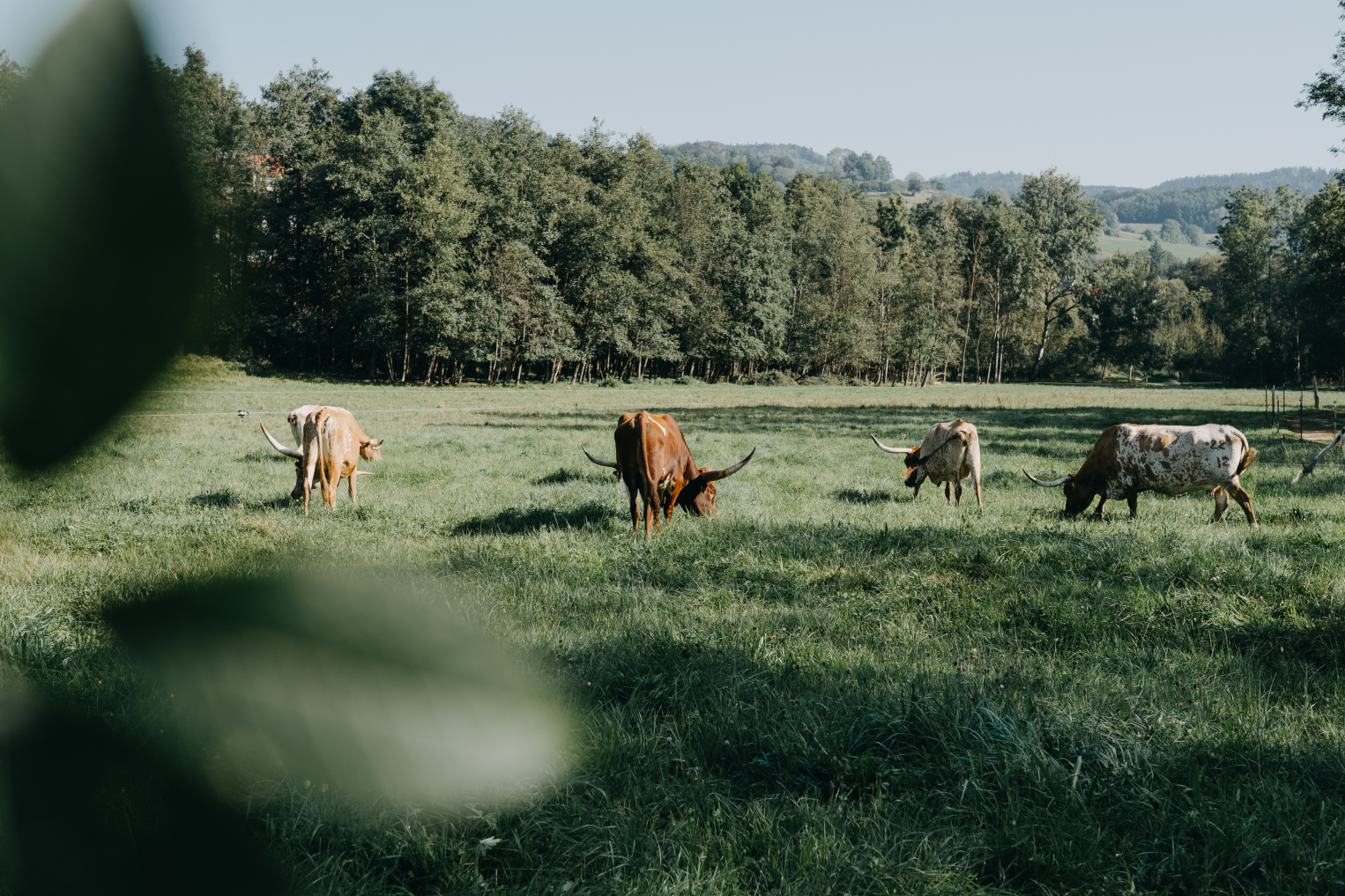 Spices from Ankerkraut
Pleasure and good food are like an anchor in life. They bring us joy, put a smile on our faces and make us pause for a moment. No wonder you're in a really good mood after a perfect meal. What does it take? Products of the highest quality, a little patience and the right spices. Because these can make a dish simply magical.
That's why in our Fitmeat Shop you'll find selected spices from the Hamburg label Ankerkraut for really every dish and every taste!
Why do we celebrate spices from Ankerkraut?
With their unusual combinations and spice blends, Ankerkraut really mixes up your taste habits. Be it with curry and chilli variations, or special BBQ blends such as Beef Booster, Magic Dust or Bang Boom Bang - the name says it all.
In addition to phenomenal spices, Ankerkraut stands for the highest quality and craftsmanship, and that's exactly what connects us. Because we also have the highest standards when it comes to the quality of our meat products and pay attention to careful processing.
So it's no wonder that Fitmeat and Ankerkraut are a truly ingenious combination in the kitchen! See for yourself!
Details to the article "Black pyramid salt"
| | |
| --- | --- |
| Item number | FM180220 |
| Ingredients | Sea salt, activated carbon |