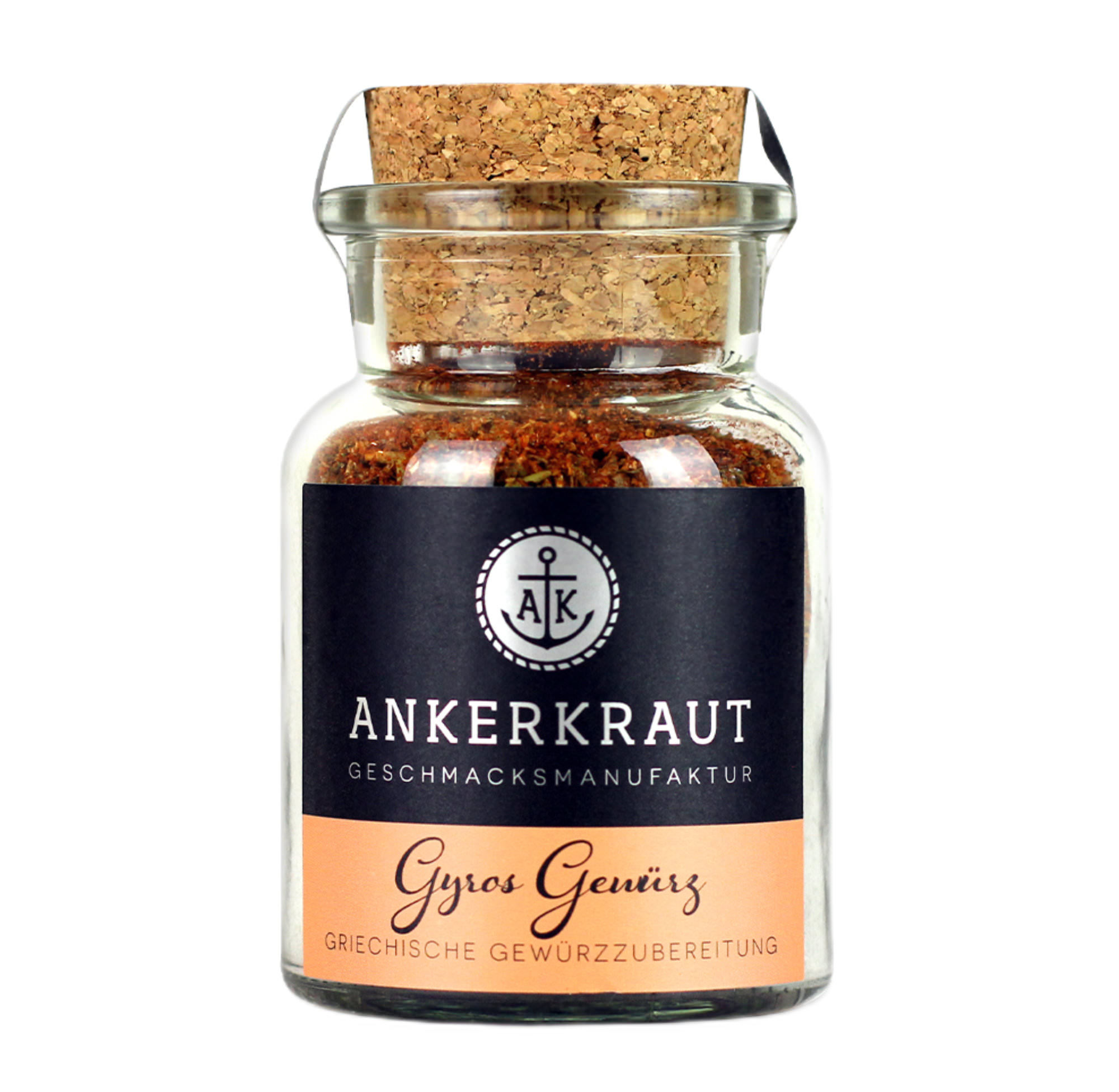 Gyros spice
from Ankerkraut
€5.49
ca.
80 g
(6.86 € / 100 g)
Ready for shipping. Delivery time: 1 working day
Greek dishes are one thing above all: really flavourful - and delicious, of course. This is exactly the case with gyros and the gyros spice from Ankerkraut provides the fine aroma.
Meat knowledge
Sun, sea, wonderful wine, olive oil and philosophy - which country are we talking about? That's right, Greece! Known for a variety of specialities, Greek gyros in particular have become a delicacy with us.
Whether with rice, salad, a metaxa sauce or served in pita bread - it all depends on the quality of the meat and the right seasoning. At Fitmeat you get both! Perfect meat quality and the ideal spice, so you don't have to experiment for a long time.
With its gyros spice, Ankerkraut has put together the perfect blend of the finest spices that perfectly refine the gyros meat. A combination of rosemary, thyme, marjoram, cumin and coriander seeds (and other spices) creates a wonderfully rounded taste. The holiday feeling comes with the first bite.
Herkunft und Haltung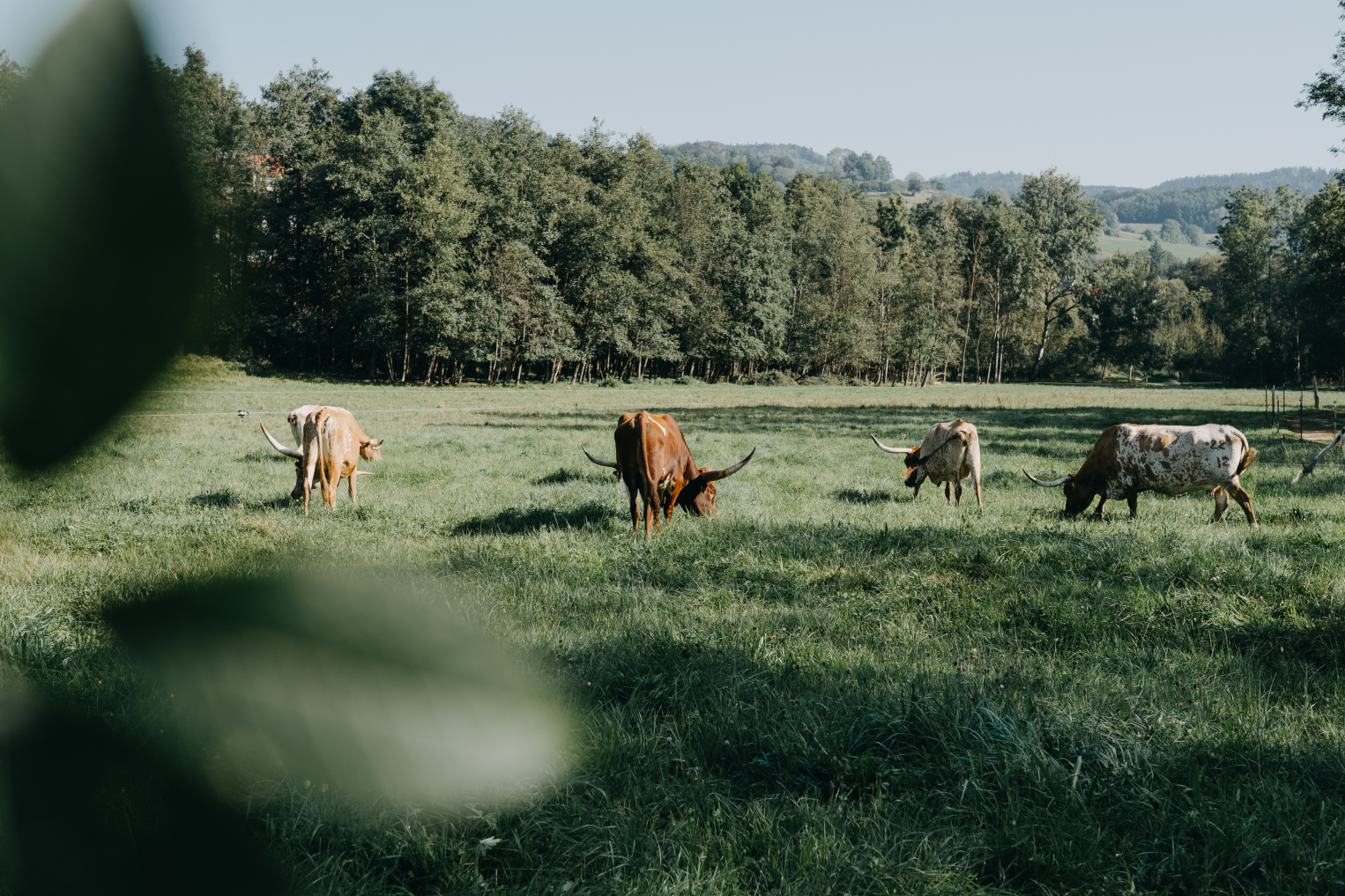 Spices from Ankerkraut
Pleasure and good food are like an anchor in life. They bring us joy, put a smile on our faces and make us pause for a moment. No wonder you're in a really good mood after a perfect meal. What does it take? Products of the highest quality, a little patience and the right spices. Because these can make a dish simply magical.
That's why in our Fitmeat Shop you'll find selected spices from the Hamburg label Ankerkraut for really every dish and every taste!
Why do we celebrate spices from Ankerkraut?
With their unusual combinations and spice blends, Ankerkraut really mixes up your taste habits. Be it with curry and chilli variations, or special BBQ blends such as Beef Booster, Magic Dust or Bang Boom Bang - the name says it all.
In addition to phenomenal spices, Ankerkraut stands for the highest quality and craftsmanship, and that's exactly what connects us. Because we also have the highest standards when it comes to the quality of our meat products and pay attention to careful processing.
So it's no wonder that Fitmeat and Ankerkraut are a truly ingenious combination in the kitchen! See for yourself!
Details to the article "Gyros spice"
| | |
| --- | --- |
| Item number | FM180095 |
| Ingredients | Sea salt, sweet paprika, black pepper, onion, garlic, raw cane sugar, rosemary, thyme, oregano, marjoram, cumin, coriander seed, chilli red, allspice |
Nutritional values / 100 g
| | |
| --- | --- |
| Energy value | 1025 kJ (244 kcal) |
| Fat | 5,0 g |
| of which saturated fatty acids | 0,9 g |
| Carbohydrates | 36 g |
| of which sugar | 30 g |
| Protein | 7,8 g |
| Salt | 28,6 g |