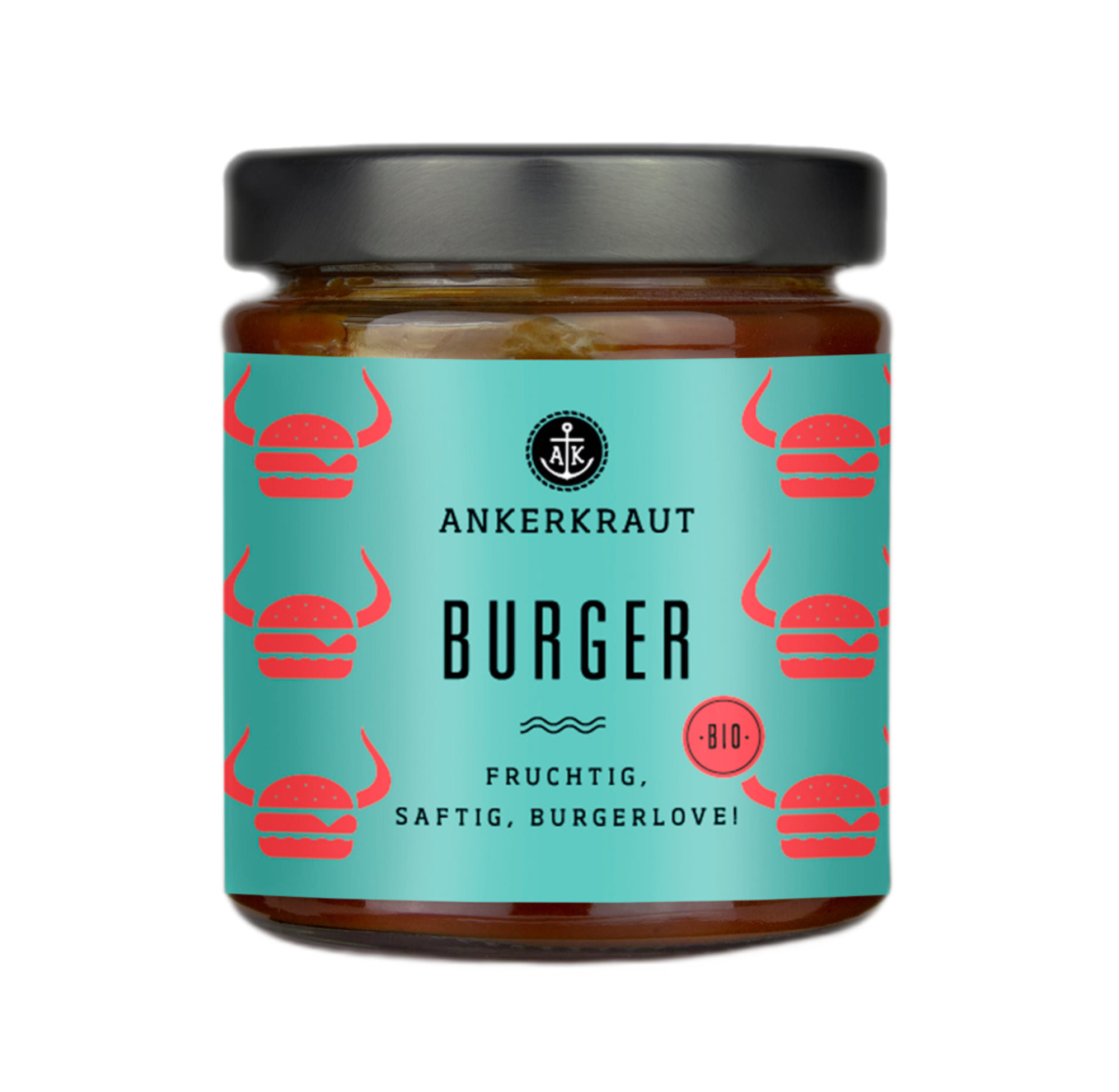 Saucenliebe - Burger
from Ankerkraut
€4.99
ca.
170 ml
(2.94 € / 100 ml)
A juicy burger full of indulgence! With delicious burger patties from Fitmeat and the perfect organic burger sauce from Ankerkraut, a taste dream comes true.
Meat knowledge
A burger needs delicate, juicy patties and, of course, a delicious sauce that additionally emphasises the meat aroma. With the organic burger sauce from Ankerkraut you have exactly that! A mixture of red and green peppers, onions, chilli and sea salt creates a burger taste experience that you have never experienced before!
Of course, the sauce with its spicy note also goes perfectly with vegetarian patties, halloumi burgers or grilled vegetables.
Herkunft und Haltung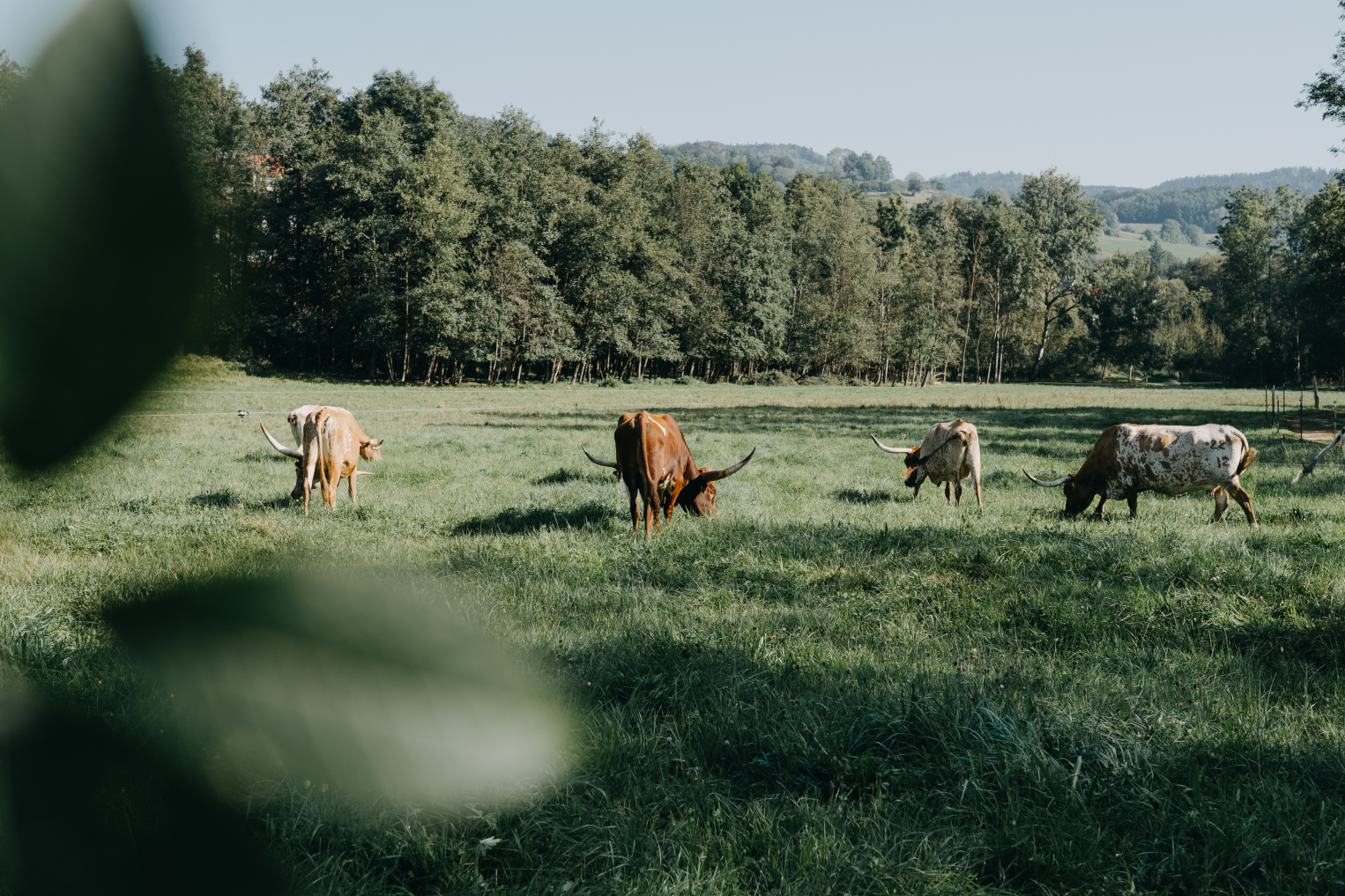 Sauces from Ankerkraut
Pleasure and good food are like an anchor in life. They bring us joy, put a smile on our faces and make us pause for a moment. No wonder you're in a really good mood after a perfect meal. What does it take? Products of the highest quality, a little patience and the right spices and sauces. Because these can make a dish simply magical.
That's why in our Fitmeat Shop you'll find selected sauces and spice blends from the Hamburg label Ankerkraut for really every dish and every taste!
Why do we celebrate spices & sauces from Ankerkraut?
With its unusual combinations and spices, Ankerkraut really mixes up your taste habits. Whether it's curry and chilli variations, special BBQ sauces or rubs like Bang Boom Bang - the name says it all.
In addition to phenomenal ingredients, Ankerkraut stands for the highest quality and craftsmanship, and that's exactly what connects us. Because we also have the highest standards when it comes to the quality of our meat products and pay attention to careful processing.
So it's no wonder that Fitmeat and Ankerkraut are a truly ingenious combination in the kitchen! See for yourself!
Details to the article "Saucenliebe - Burger"
| | |
| --- | --- |
| Item number | FM180456 |
| Ingredients | Red peppers*, cane sugar*, onions*, apple vinegar*, tomatoes*, double tomato paste*, drinking water, tomato juice*, sunflower oil*, pepper puree*, sea salt. Concentrate*, drinking water, tomato juice*, green paprika*, sunflower oil*, paprika puree*, sea salt, thickeners: guar gum*, locust bean gum*, spices* (chilli*, paprika*, garlic*, pepper*), chilli*, lemon juice concentrate*, beechwood smoke, *organically grown |
Nutritional values / 100 g
| | |
| --- | --- |
| Energy value | 517 kJ/ 124 kcal |
| Fat | 2,2 g |
| of which saturated fatty acids | 0,3 g |
| Carbohydrates | 22,8 g |
| of which sugar | 22,4 g |
| Protein | 1,2 g |
| Salt | 0,25 g |