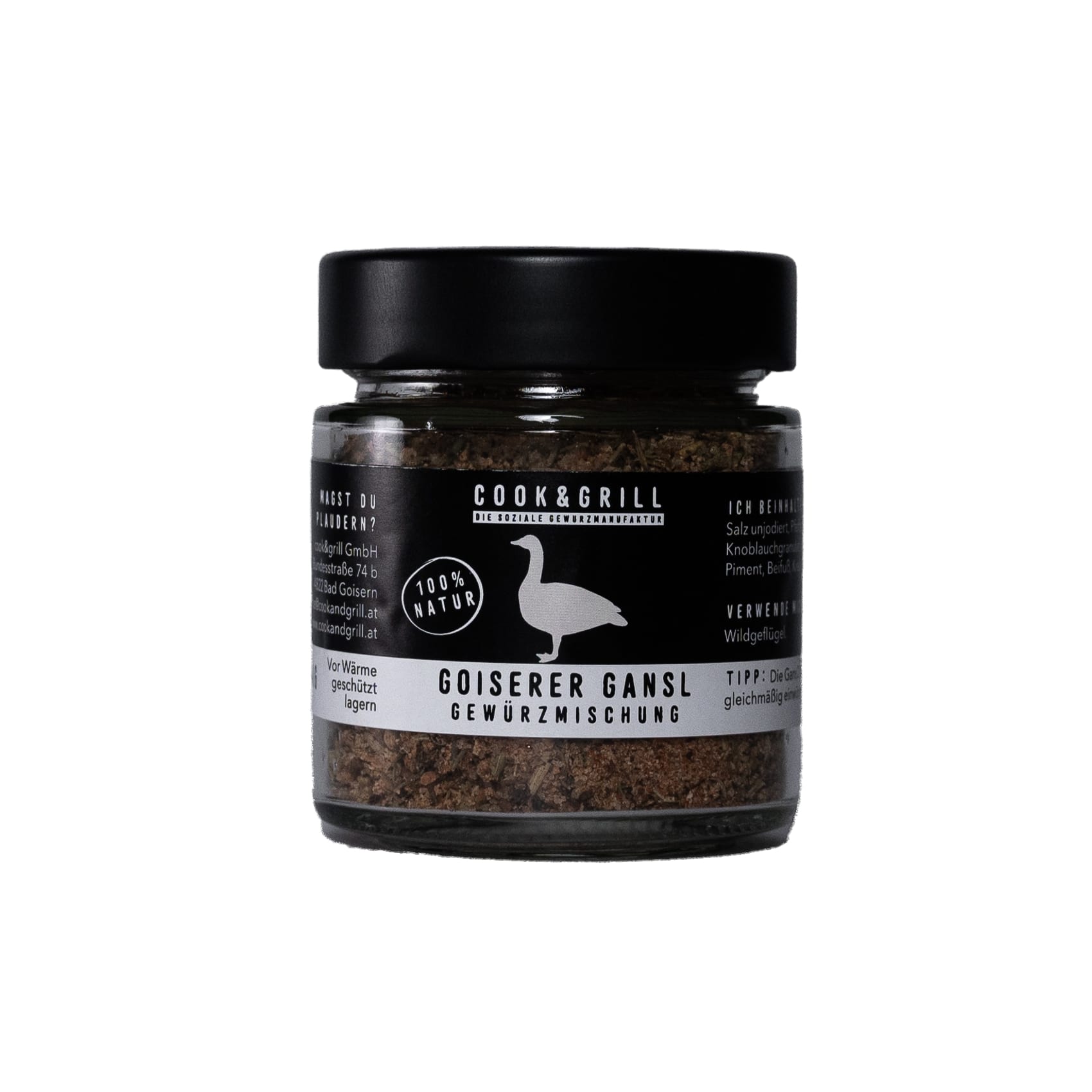 €9.90
ca.
150 g
(6.6 € / 100 g)
Ready for shipping. Delivery time: 1 working day
With the Goiserer Gansl spice from Cook & Grill, the next goose dinner will be all the better!
Meat knowledge
If you're going to eat goose, then it should have a lot of flavour, right? We think so too! That's why we have added the Goiserer Gansl spice from Cook & Grill to our range. With its fine nuances, it is ingenious for really juicy goose and game poultry meat and harmonises perfectly with the meat's own flavour.
Herkunft und Haltung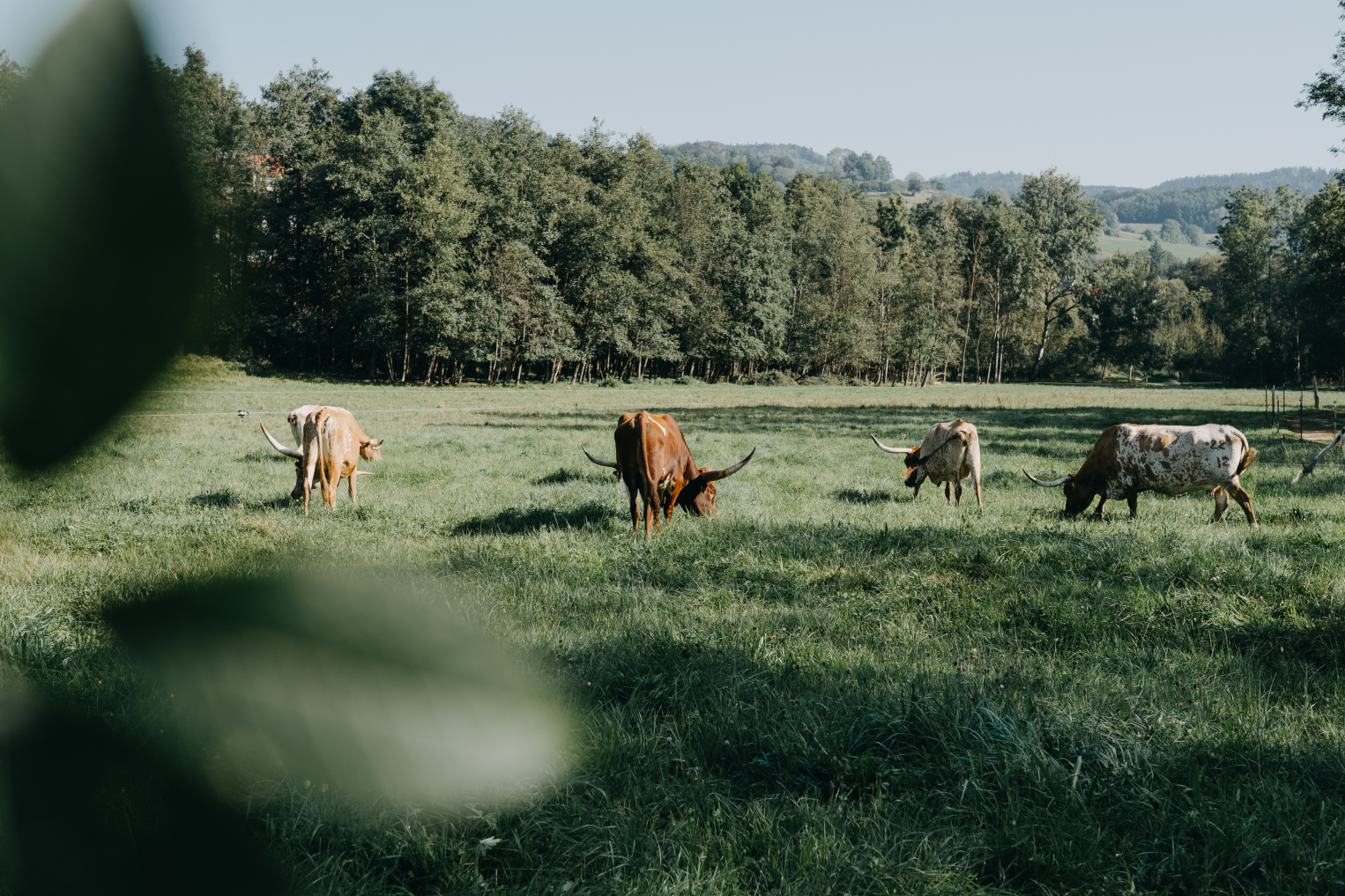 The ingenious spice blends from Cook & Grill are more than just ingredients in cooking. They are an exquisite combination of selected herbs and spices whose flavours harmonise perfectly with each other. How does that work?
It takes passion, knowledge and decades of experience! Together with his daughter Elaine, Marcel, a self-proclaimed spice fetishist, creates combinations in a class of their own. From classic spices that serve as all-rounders to exotic and daring creations, everything is here!
Here, taste comes out of the spice jar in full force; what is used modestly, on the other hand, is salt and sugar! That alone is why we find the spices so ingenious!
What else do Cook & Grill and Fitmeat have in common besides their love of exceptionally good food? The appreciation of regional production and the high value of sustainable products. The spice ingredients are all personally grown by Marcel in the beautiful Salzkammergut region. Anything that cannot be harvested or grown in his own garden is sourced without exception from Austria in the best regional quality.
Details to the article "Goiserer Gansl"