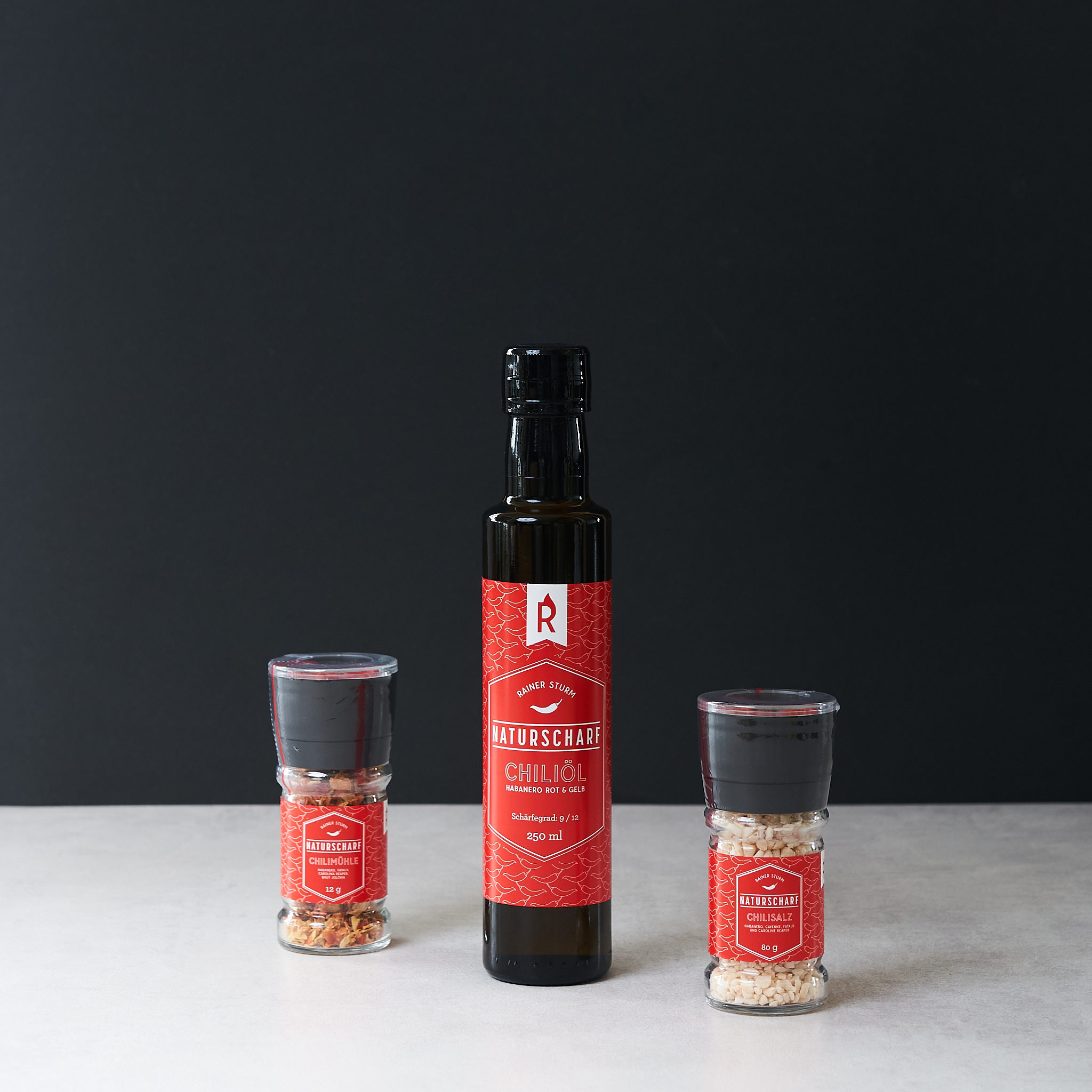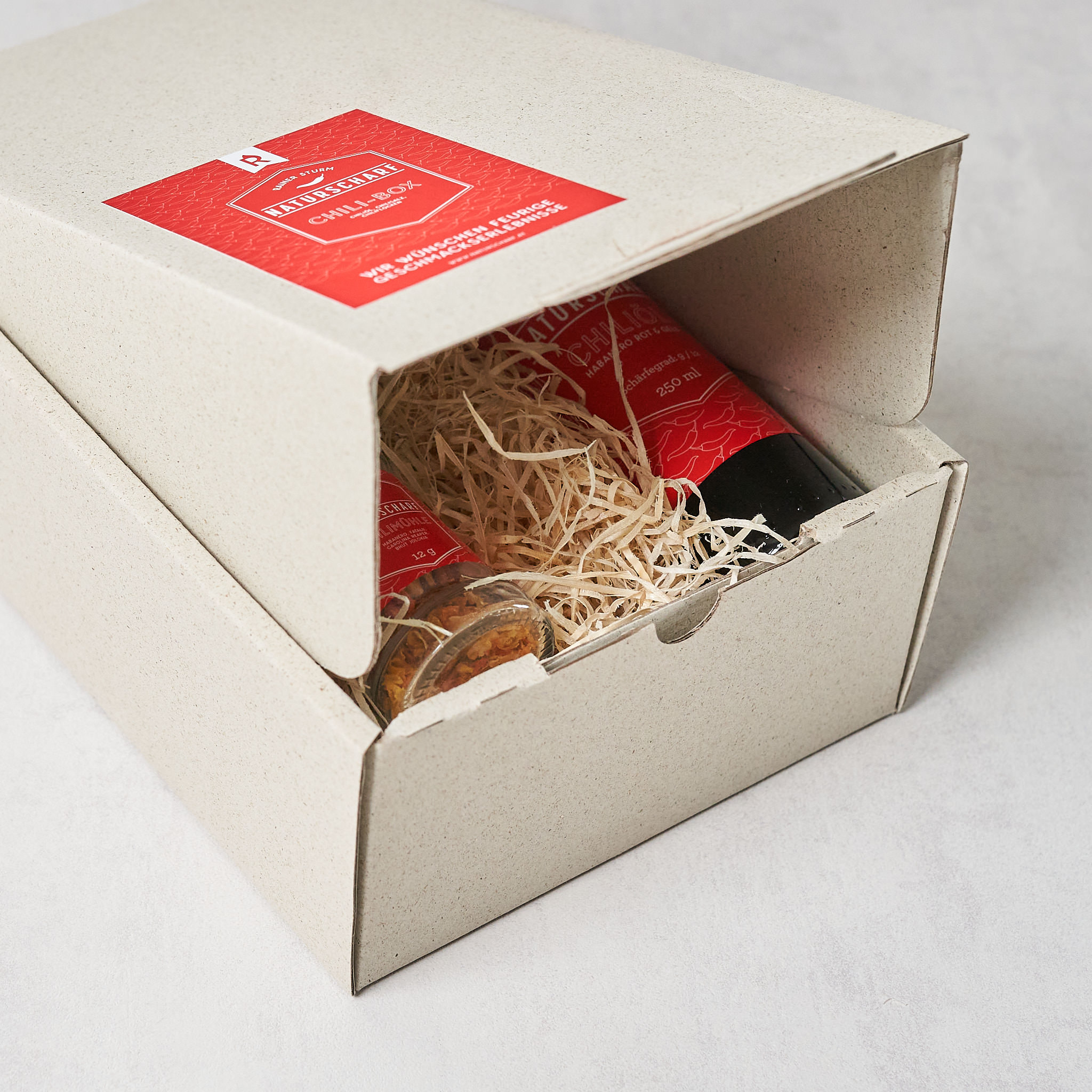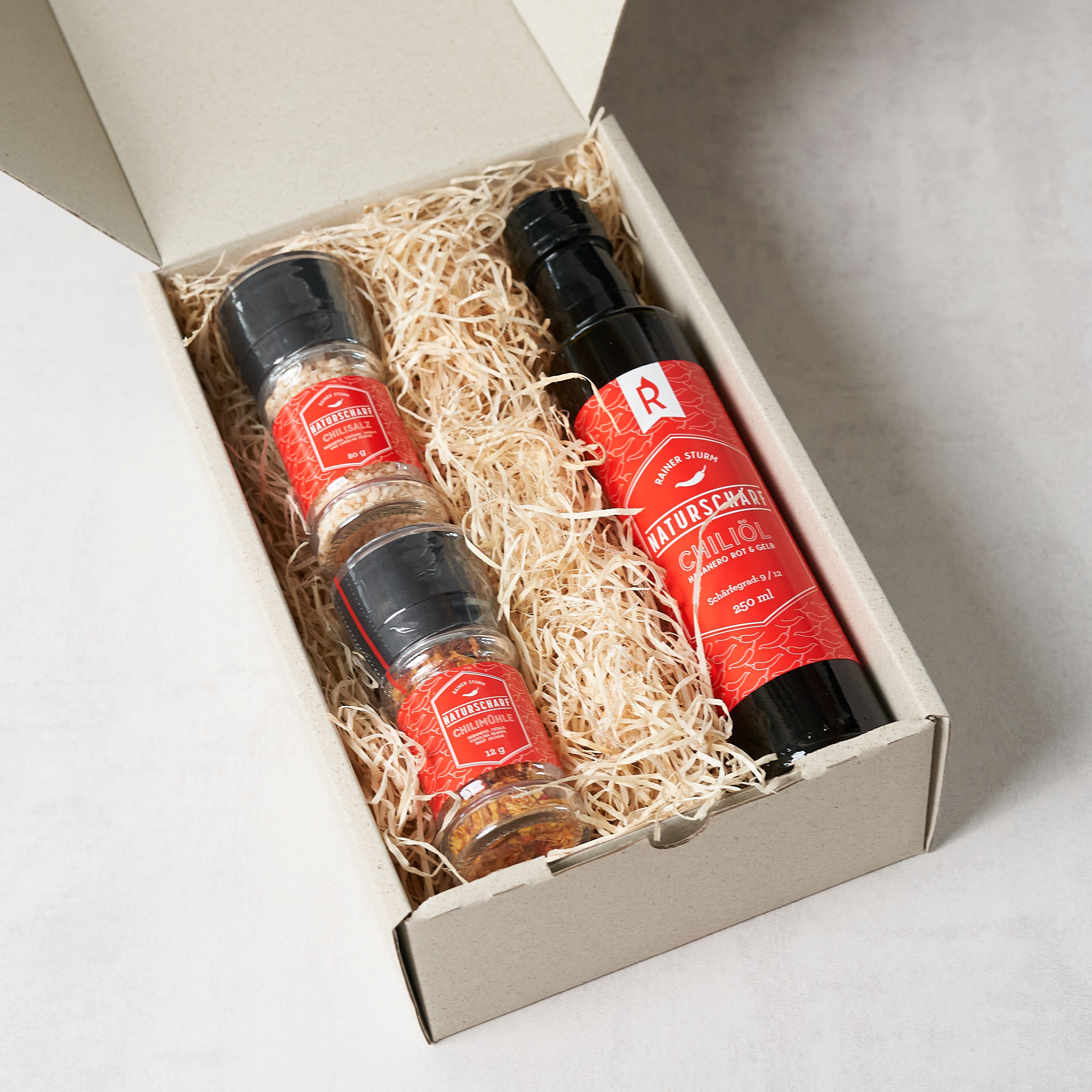 Naturscharf Chilibox
100 % from Austria
Hot, delicious and 100% regional! Our chilli box from Naturscharf is the perfect gift for all those who like it fiery.
Meat knowledge
With his Naturscharf brand, Reiner Sturm produces the best chilli products from his own cultivation! And you can taste that immediately! Because you can't get such high quality and the fiery, fruity taste of the home-grown chillies anywhere else
The hot chillies are hand-cultivated right on our doorstep, so to speak, in beautiful Upper Austria! With a lot of love for the spice and a keen eye for detail, wonderful and really hot chillies develop which are then processed by Reiner Sturm
What is in our Naturscharf Chilibox?
Our Naturscharf Chilibox contains the best of the best. This includes:
1 x 250 ml chilli oil
1 x 80 g chilli salt
1 x 80 g chilli flakes
Each product is packed in a high quality glass bottle with spout or in grinders. Beautifully packaged in a gift box, it makes our set the perfect gift
Herkunft und Haltung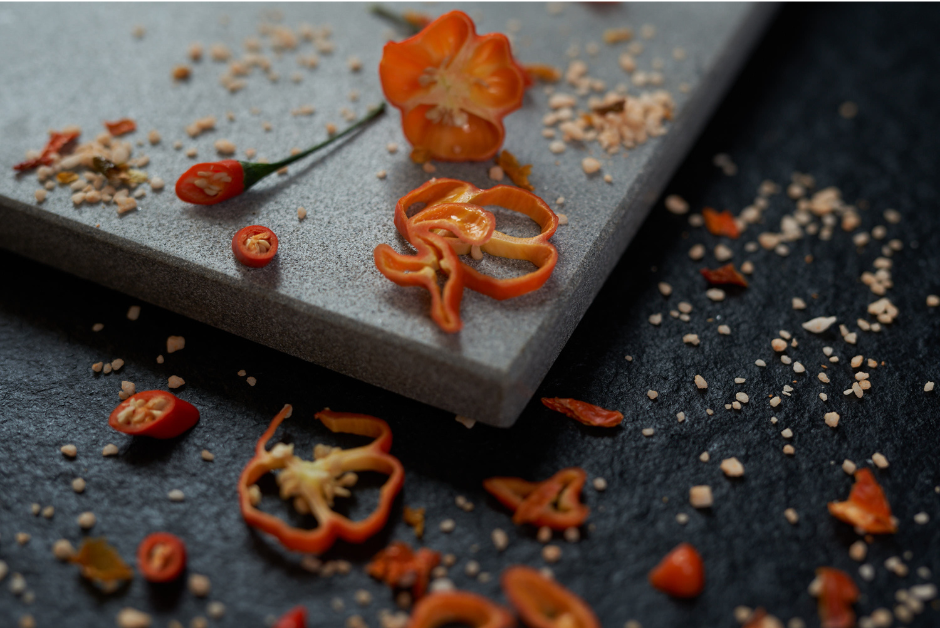 With the greatest passion and care, Rainer Sturm produces the highest quality chilli oils, salts and chilli flakes under his "Naturscharf" brand.
All chilli varieties grow on his farm in Upper Austria, and he also grows the rapeseed for the chilli oil himself and has it pressed by a farmer friend.
The salt he uses comes from Bad Ischl - so with his Naturscharf chilli products he creates a 100% regional product line of the very highest quality.
Details to the article "Naturscharf Chilibox"
Good to know
Facts
Fresh meat, no frozen goods
Meat from small farmers in Austria
Aged and finished by our traditional butcher
Billing by the gram
Recyclable packaging
Ready to ship in under 24h
Accepted payment methods
Secure shopping at Fitmeat
Packaging and delivery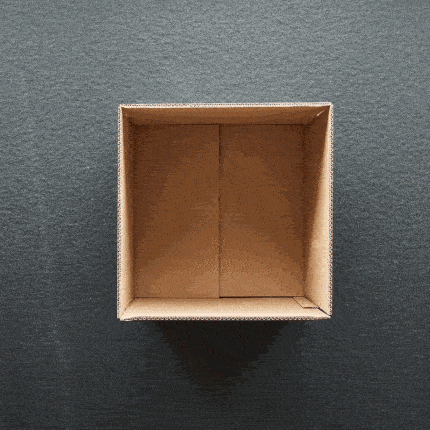 Your order will be delivered directly to your home by our partner shipping companies. During your order, you can also specify a desired date for your delivery. Thanks to sustainable packaging and specially developed insulation, your meat stays wonderfully fresh and is perfectly cooled with reusable cold packs.
Of course, you can track your order at any time via our tracking portal and view the delivery status. If you are not at home on the desired date, you can simply enter an alternative delivery address or give a drop-off authorisation.
Our express delivery guarantees safe delivery within 24 hours.
5 really good reasons for Fitmeat
At Fitmeat, you only get premium meat of the best quality from selected small farmers in Austria.
Our experienced master butchers are pioneers in meat refinement and maturation. At Fitmeat, you get perfectly matured meat that has never been frozen.
With meat from Fitmeat, you experience sustainable meat enjoyment of a special kind, because quality goes beyond the plate with us.
With meat from Fitmeat you support Austrian agriculture. Because the value chain remains one hundred percent in Austria.
What you see is what you get: Whether it's the marvellous marbling of our steaks or the beautiful pastures of our farmers - all the pictures on our website are 100% authentic and taken by us on location. After all, the eye eats with you, doesn't it?