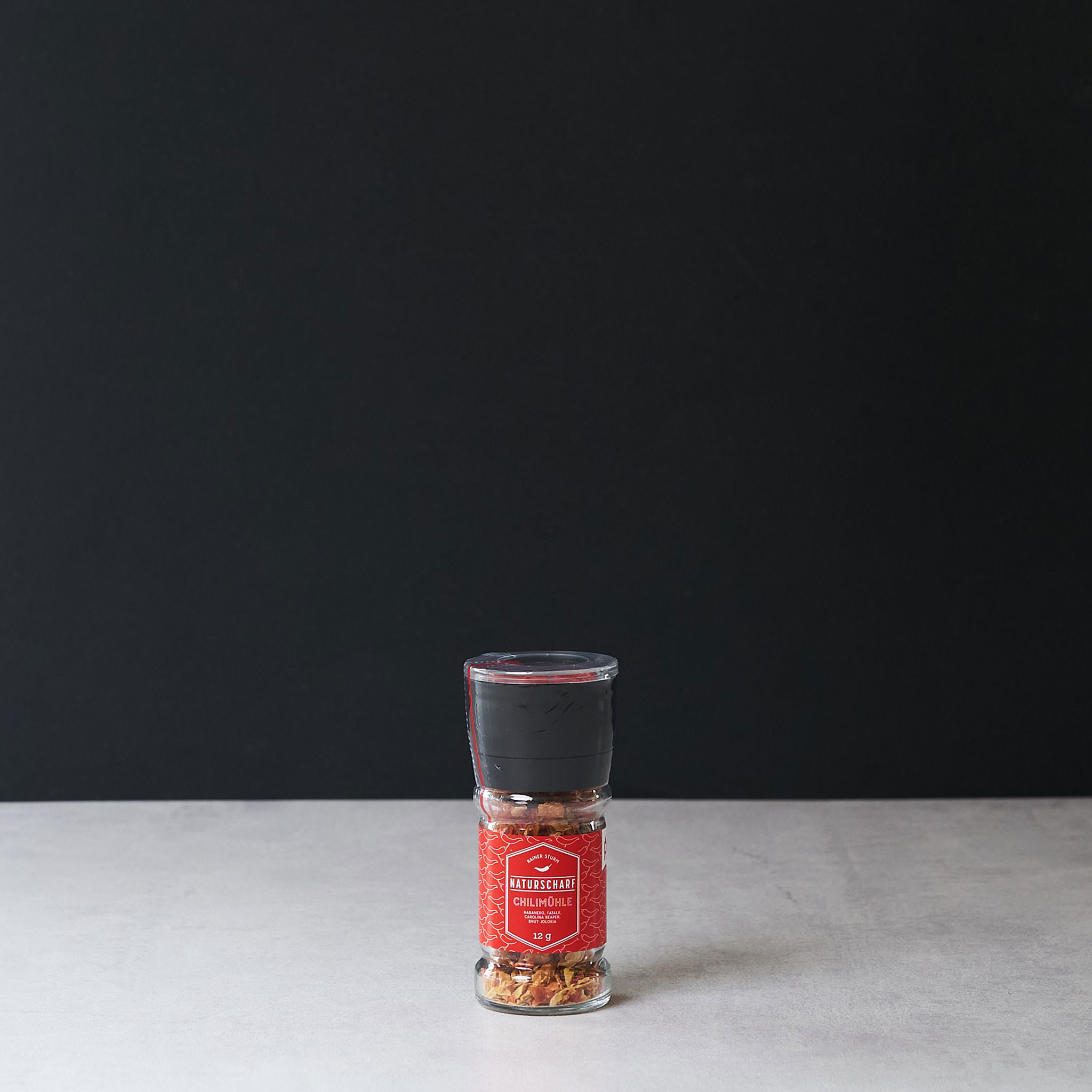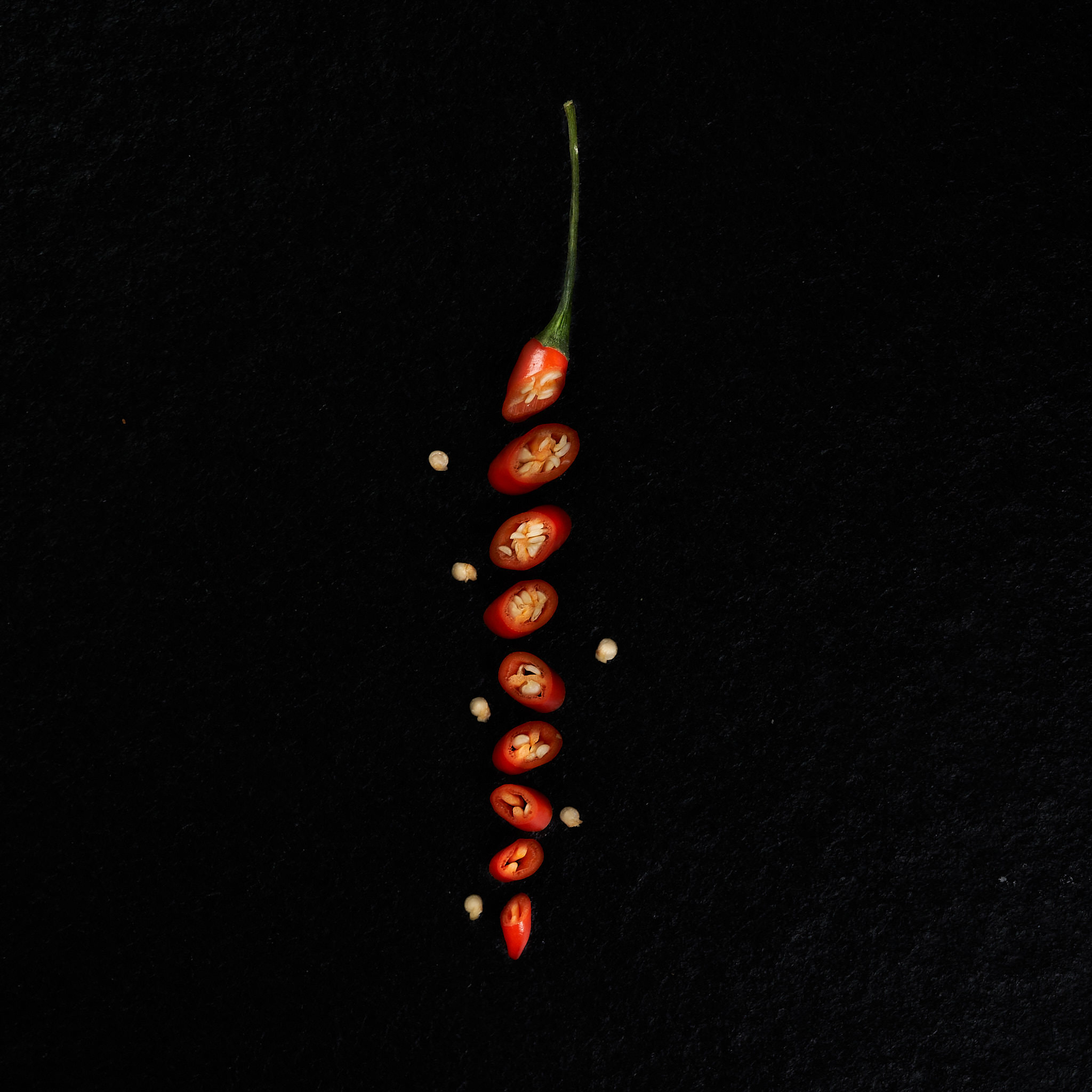 Naturscharf Chilli Flakes
100 % from Austria
€14.90
ca.
0.012 kg
(1241.67 € / kg)
Ready for shipping. Delivery time: 1 working day
We are on fire for these chilli flakes! Handmade and with home-grown chillies from Upper Austria, the chilli flakes are simply brilliant!
Meat knowledge
Whether as a finish for your steak, for the final touch on vegetables or as a spicy topping for soups and salads - the chilli flakes from Naturscharf are simply ingenious!
Fiery hot and yet slightly fruity, they refine every recipe and add a lot of punch
The hot chillies are hand-cultivated right on our doorstep in beautiful Upper Austria! With a lot of love for the spice and a keen eye for detail, wonderful and really hot chillies develop which are then processed by Reiner Sturm
For the production of the chilli flakes, the pods are cut and prepared by hand. The result? Real chilli flakes without frills and above all without additives! You won't find that anywhere else!
Herkunft und Haltung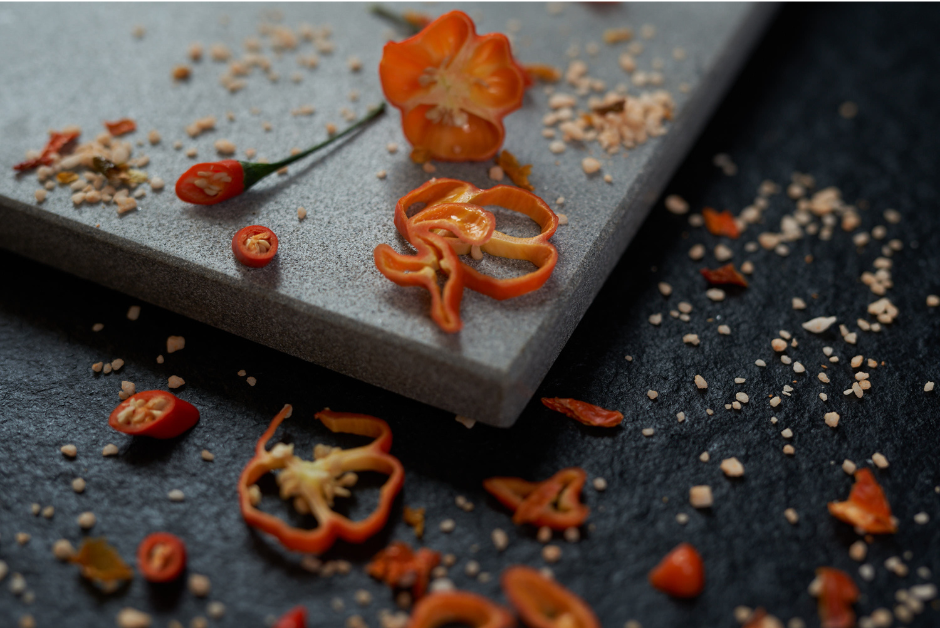 With the greatest passion and care, Rainer Sturm produces the highest quality chilli oils, salts and chilli flakes under his "Naturscharf" brand.
All chilli varieties grow on his farm in Upper Austria, and he also grows the rapeseed for the chilli oil himself and has it pressed by a farmer friend.
The salt he uses comes from Bad Ischl - so with his Naturscharf chilli products he creates a 100% regional product line of the very highest quality.
Details to the article "Naturscharf Chilli Flakes"
| | |
| --- | --- |
| Item number | FM190005 |
| Ingredients | Habanero, Reaper, Bhut Fatalii, Carolina, Jolokia |