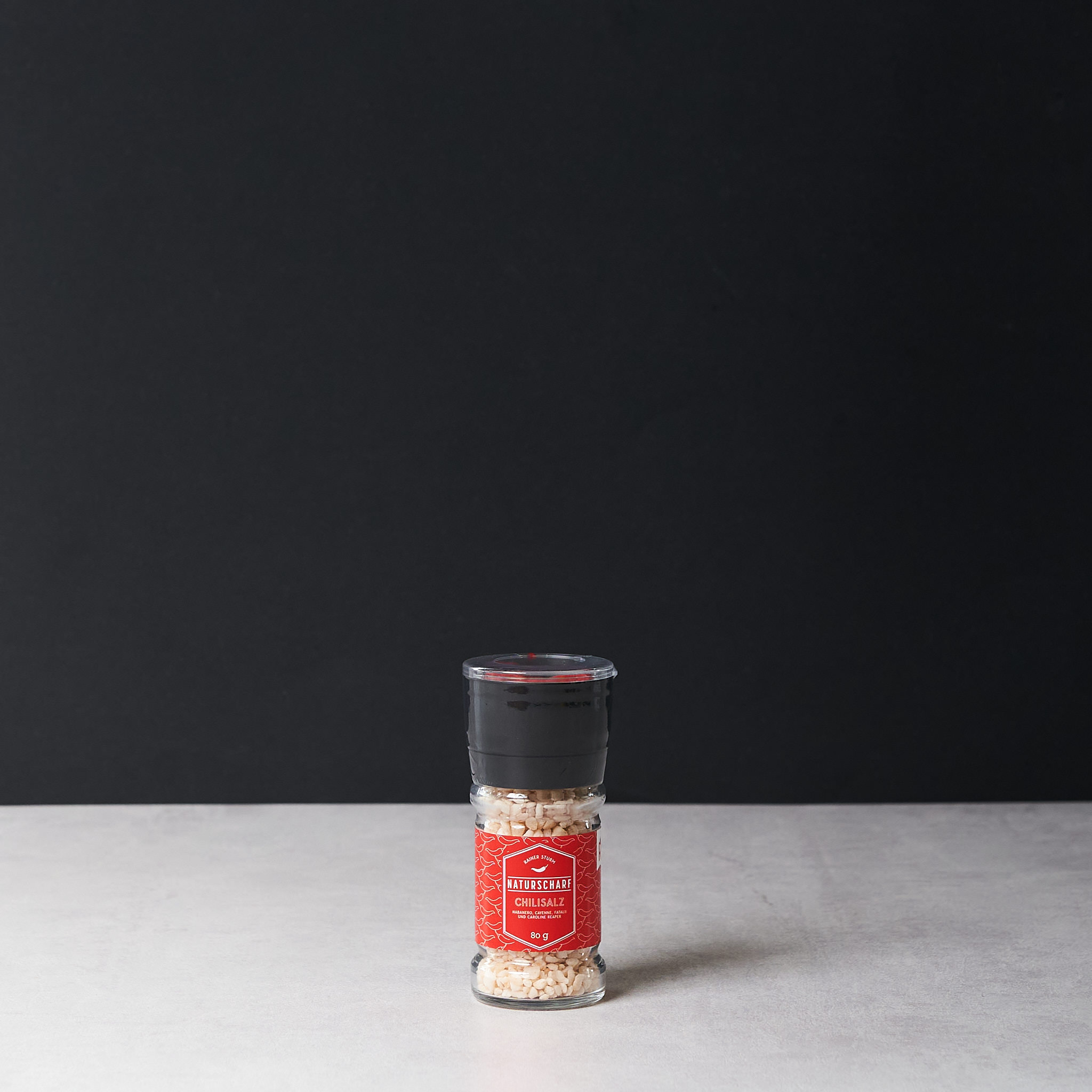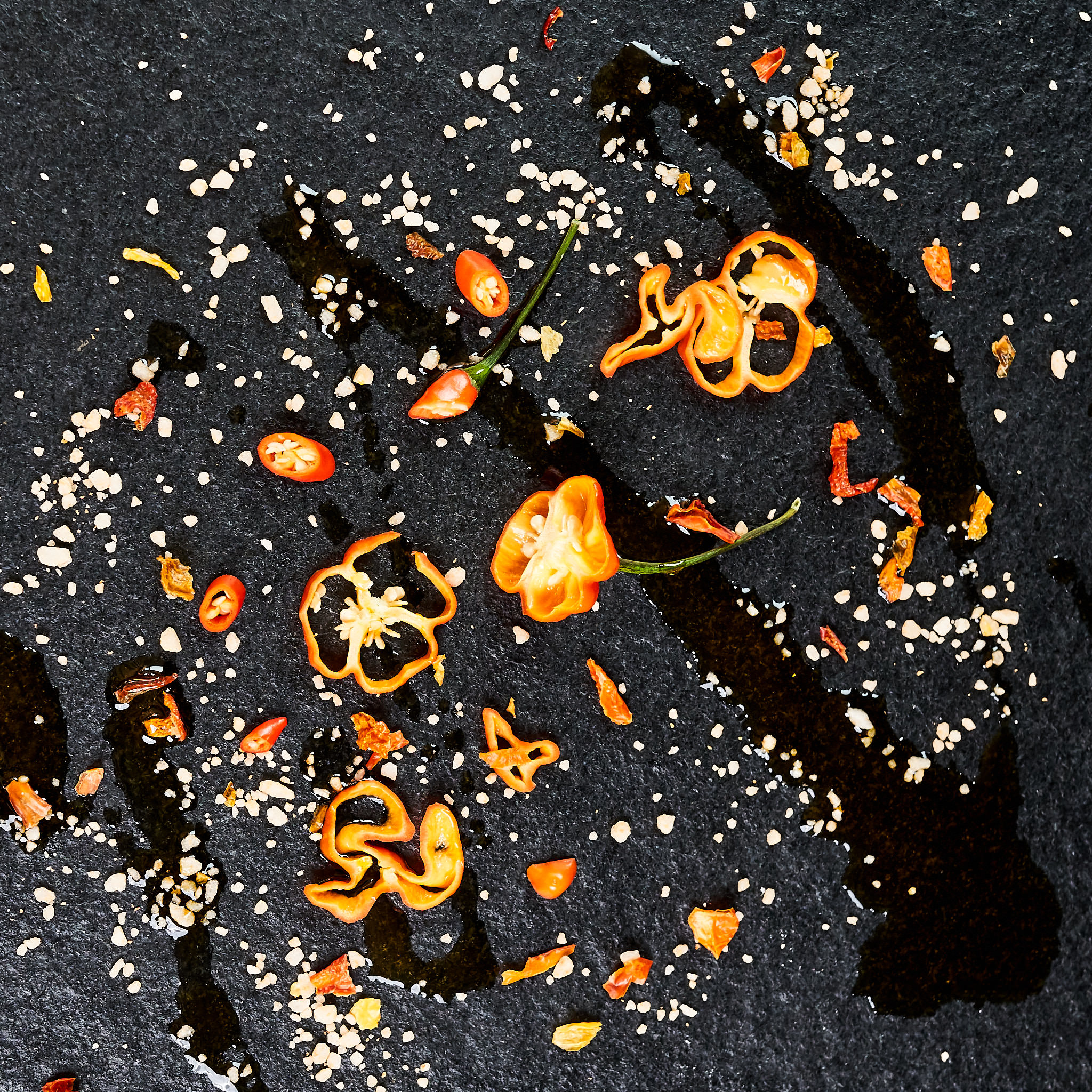 Naturscharf Chilli Salt
100 % from Austria
€10.90
ca.
0.08 kg
(136.25 € / kg)
High-quality salt and premium chilli flakes - a combination in a class of its own! The Upper Austrian chillies are really something!
Meat knowledge
As is well known, there are several types of chilli. Among the hottest is the Habanero Red. But it doesn't have to be so exotic to experience fruity and fiery enjoyment. Reiner Sturm proves this with his "Naturscharf" brand
The hot chilli peppers are grown by hand right on the doorstep, so to speak, in beautiful Upper Austria! With a lot of love for the spice and a keen eye for detail, wonderful and really hot pods develop here, which are processed further by Reiner Sturm
In painstaking manual work, the chilli peppers are ground and added to the premium salt. The result is a chilli salt that not only goes well with steak, but also with salad or vegetables
Herkunft und Haltung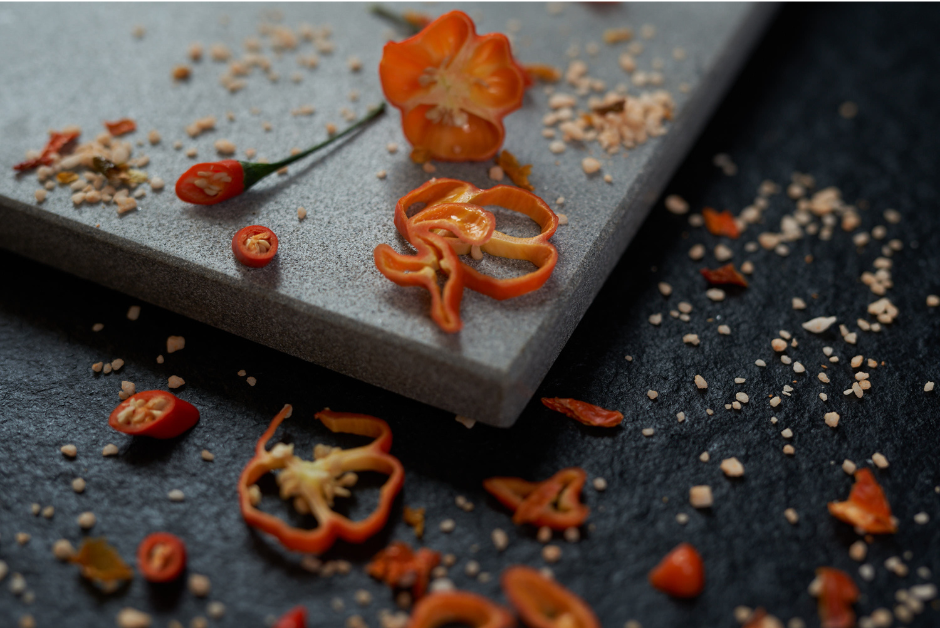 With the greatest passion and care, Rainer Sturm produces the highest quality chilli oils, salts and chilli flakes under his "Naturscharf" brand.
All chilli varieties grow on his farm in Upper Austria, and he also grows the rapeseed for the chilli oil himself and has it pressed by a farmer friend.
The salt he uses comes from Bad Ischl - so with his Naturscharf chilli products he creates a 100% regional product line of the very highest quality.
Details to the article "Naturscharf Chilli Salt"
| | |
| --- | --- |
| Item number | FM190004 |
| Ingredients | 91 % salt, 9 % chilli |