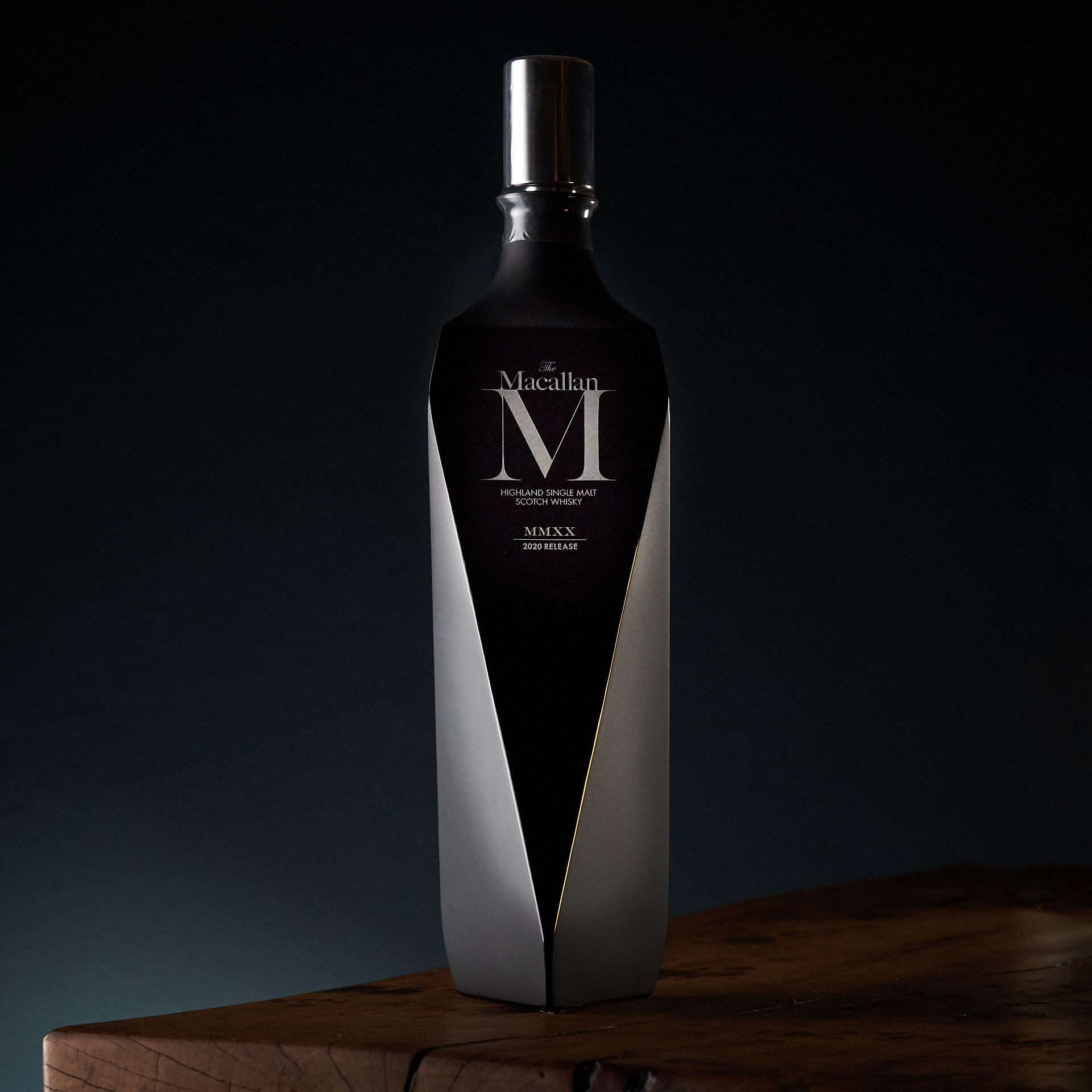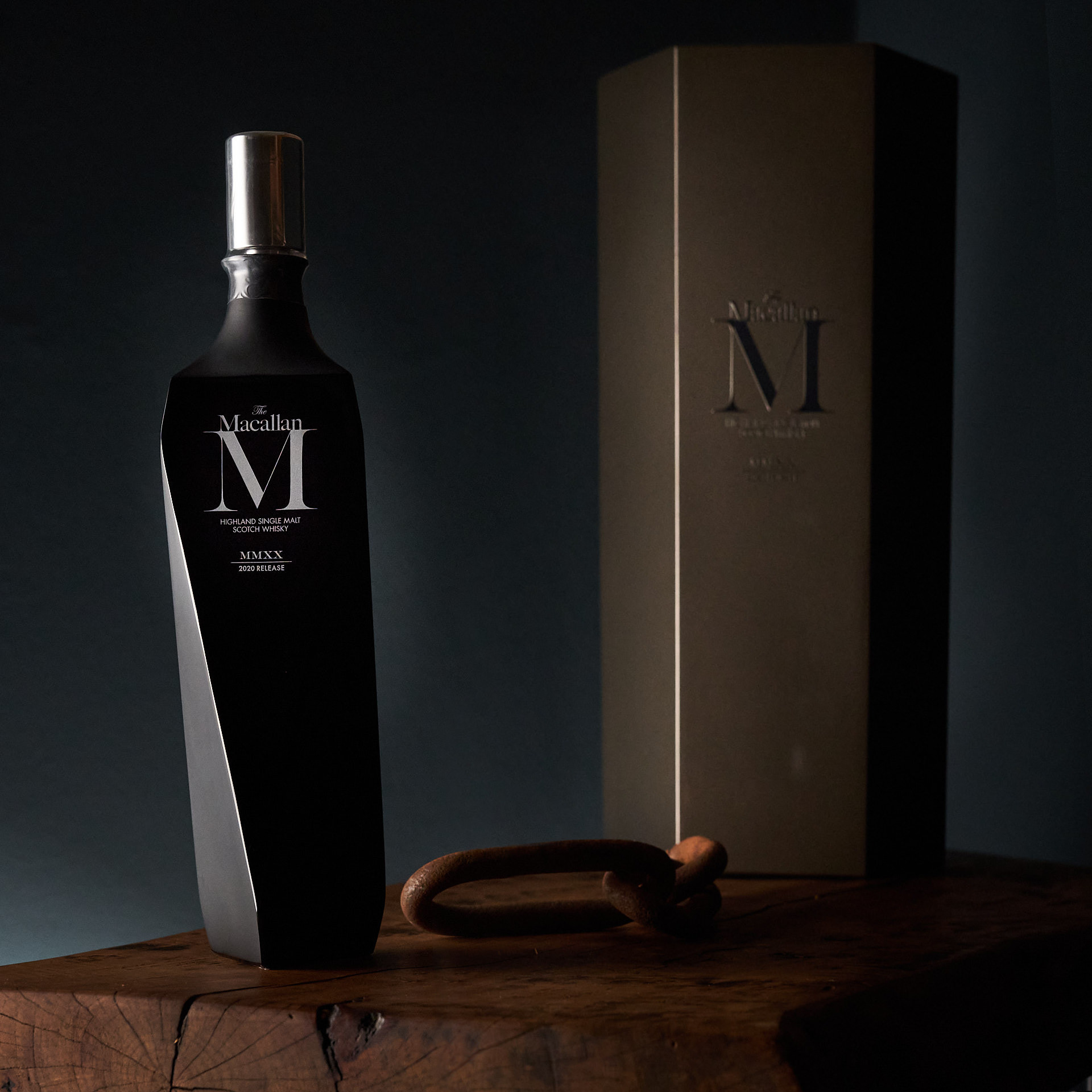 Macallan M Decanter BLACK Release 2020 45 % Vol.
€7,449.90
ca.
0.7 l
(10642.71 € / l)
Ready for shipping. Delivery time: 1 working day
A true masterpiece - the Macallan M Decanter Black embodies what whisky lovers appreciate: pure elegance, genuine strength of character and subtle, smoky peat notes.
Meat knowledge
The M series from The Macallan is known to be the absolute top class of single malt Scotch whiskies and is popular worldwide. However, the Macallan M Decanter BLACK, released in 2020, puts the crown on it all.
An ode to the craftsmanship of whisky making that celebrates Macallan's ingenuity as well as the legendary character of single malt Scotch whisky. Each whisky in the M Series is an individual experience of pleasure. This is ensured by the sophisticated subtle changes made to the cask profile and bottling strength for each strictly limited series. This makes every drop something very special.
Unique taste - the combination of sweet and tart
The Macallan M Decanter Black convinces with the combination of a hint of peat and the unique character of the Macallan Single Malt Scotch Whisky. Rare sherry casks with black bottoms, in which peated alcohol was stored, are used for distillation. Thus, the whisky has increasingly gained depth and strength of character during its storage and shines in a dark amber tone.
When you open the handmade decanter, the scent of the whisky unfolds and envelops you in a fabulous aroma composition of dates, fig, baked apple and fondant. These sweet notes are joined by ginger nutmeg, aniseed, fresh tobacco as well as antique oak and light nut notes.
This assemblage of scents is followed by an equally unique flavour that spreads across the tongue with ginger and nutmeg. This is followed by an intense interplay of date, baked apple, orange oil and dark chocolate, which play around the palate. In the meantime, vanilla fondant and oak aroma loosen up the medley and ultimately give way to a deeper woody note with a hint of coconut.
The finish, the grand finale so to speak, comes with a warming wood spice and lingers in a long lasting aftertaste of ginger and sultanas.
Macallan M Decanter Black - strictly limited enjoyment
Each M series from The Macallan is strictly limited and accordingly only available in very limited quantities. With the Macallan M Decanter BLACK, you have a whisky that wants to be enjoyed, celebrated and experienced with all the senses.
This is also reflected in the grandiose design of the decanter. Because the noble whisky is not bottled in a classic bottle. That would be out of place here. Instead, the characterful drop shines in a handcrafted black Lalique crystal decanter that presents the complexity of Macallan whiskies in all their facets.
Details to the article "Macallan M Decanter BLACK Release 2020 45 % Vol."