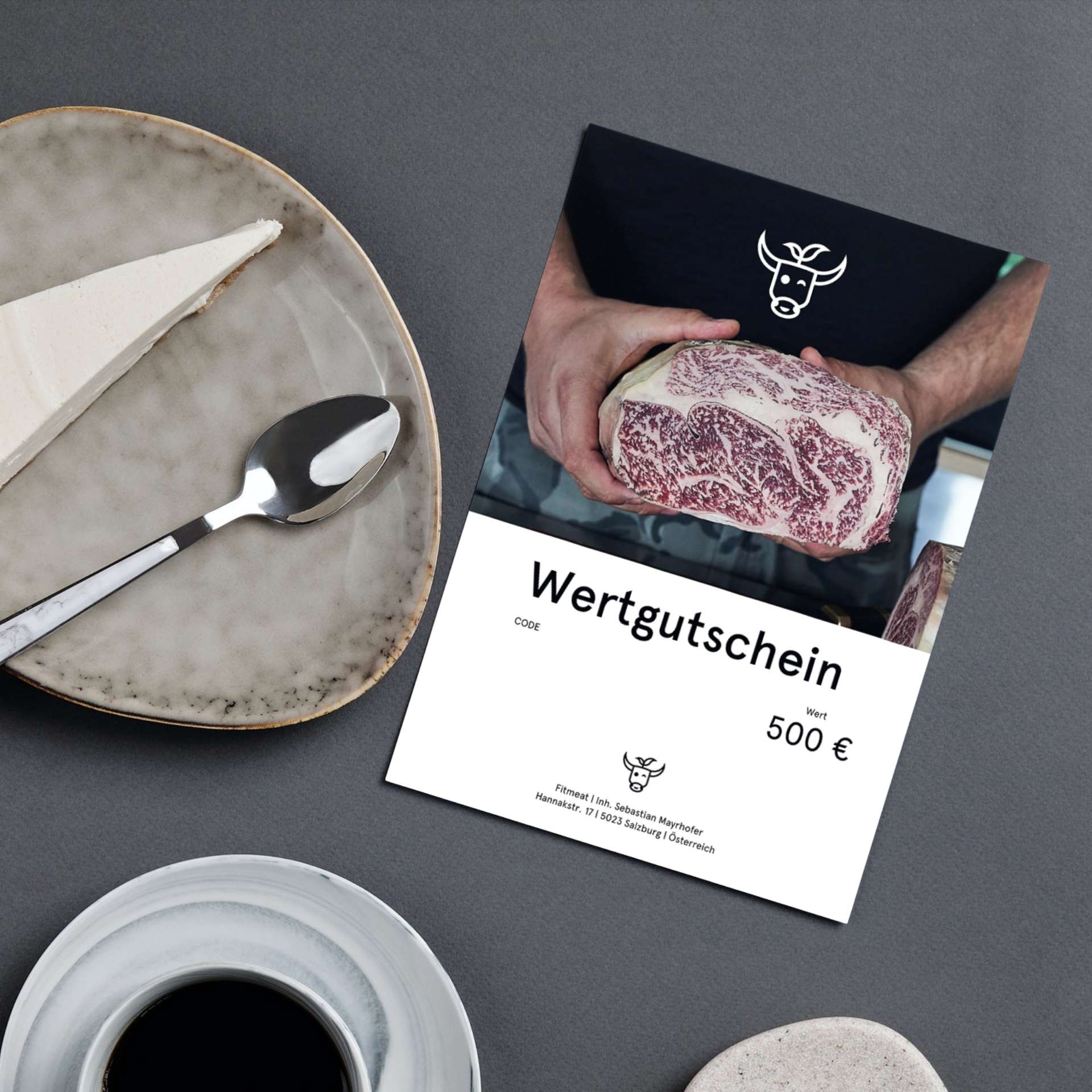 Wähle Deinen Wertgutschein und erhalte ihn direkt zum Download.
Meat knowledge
Give real friends a steak, or a value voucher from Fitmeat! Whether for a birthday, as a corporate gift or as a really cool gesture - this gift makes barbecue and gourmet hearts beat faster.
No last minute stress for gifts!
Choose from various designs and receive the value voucher as a print-ready PDF file. Our Fitmeat voucher is personalized and ready for immediate download! So you can buy your gift completely stress-free and secure and of course around the clock.
*Our value vouchers are only redeemable in the online store and cannot be combined with discounts or promotions.
Details to the article "Wertgutschein"