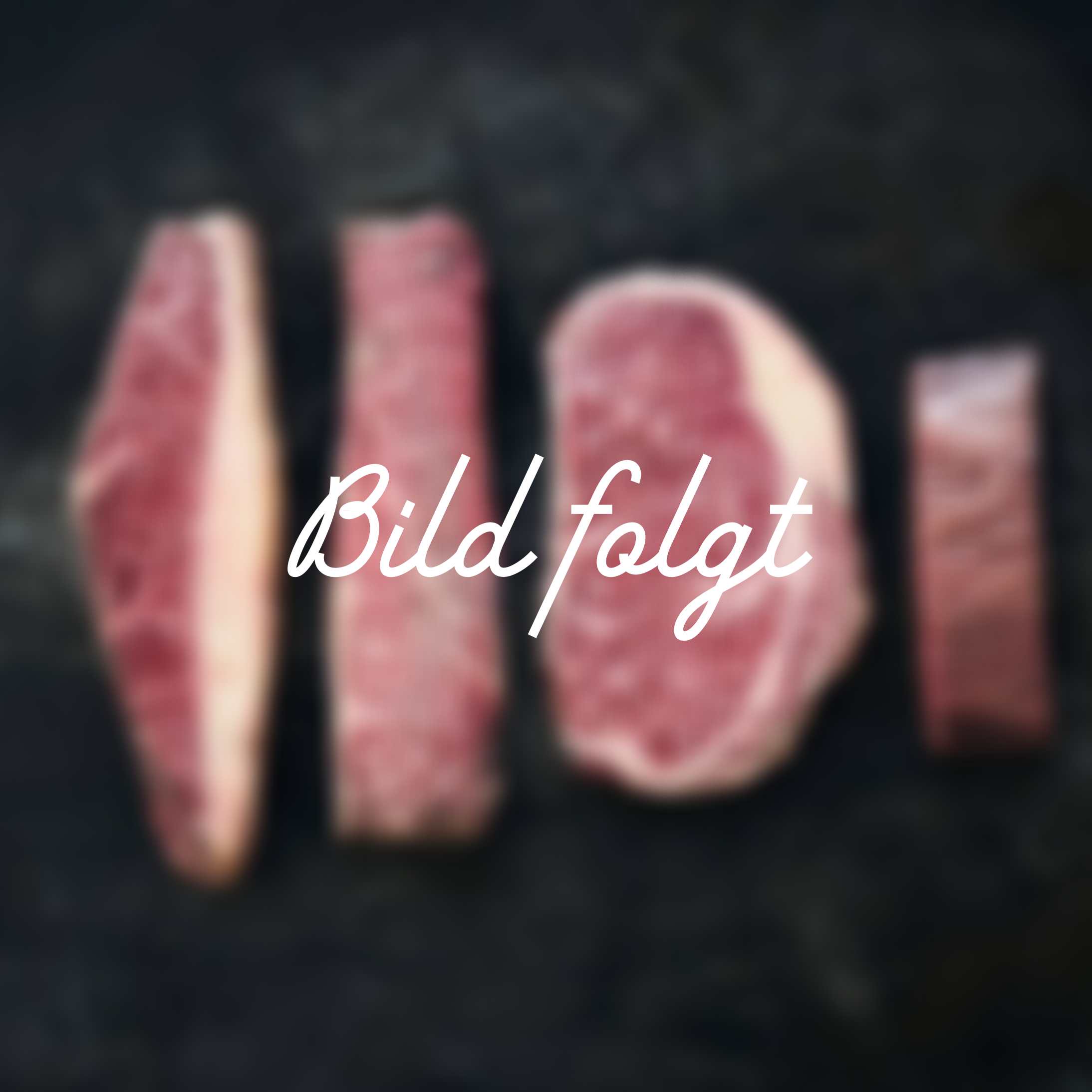 WAGYU Tenderloin
from Upper Austrian Fullblood-Wagyu (BMS 9-12)
€572.08
ca.
1.635 kg
(349.9 € / kg)
Ready for shipping. Delivery time: 1 working day
Das Filet gilt als das edelste Teilstück vom Rind. Es zeichnet sich durch die feinen Fasern und vor allem durch den zarten Biss aus. Die Variante vom österreichischen Fullblood Wagyu-Rind setzt dem ganzen noch die Krone auf.
Meat knowledge
Butterzartes Wagyu-Filet: Ein Genuss, der einen vom ersten bis zum letzten Bissen innehalten lässt. Da kann rundum geschehen was will, man versinkt nahezu in dem herrlichen Geschmackserlebnis.
Zubereitungsmöglichkeiten: Wagyu Filet
Im Ganzen zubereitet ist das Filet vom Wagyu-Rind das wohl edelste Braten-Gericht, das man sich vorstellen kann. Für festliche Anlässe ist es daher die absolut perfekte Wahl.
Auch als Steak in der Pfanne oder am Grill zubereitet, ist das Filet vom Wagyu-Rind ein Erlebnis für sich. Grund dafür ist zum einen die außergewöhnliche Marmorierung des Fleisches sowie das zarte und zugleich intensive buttrige Aroma. Dieses Filet eröffnet sozusagen neue Aroma-Horizonte, die man von klassischem Rindfleisch noch nicht kannte.
Das exklusive Wagyu Rind aus Österreich
Das bessere Kobe Rindfleisch
Bei Fitmeat erhältst Du erstklassiges Premium Fleisch vom österreichischen Wagyu-Rind in höchster Marmorierungsstufe. Mit einem BMS von 9 - 12 gibt es einfach nichts, was noch besser wäre.
Im Vergleich zum japanischen Kōbe Rind, wachsen unsere Wagyu-Rinder auf wunderschönen Kleinbauernhöfen in Österreich auf.
Mit höchstem Qualitätsanspruch, Wissen und Leidenschaft betreiben unsere Bauern die sorgsame Aufzucht der Wagyu-Rinder. Die herausragenden Eigenschaften des Wagyus, besser gesagt das intramuskuläre Fett, die kurzen Fasern und die hohe Menge an Glutaminsäure treffen hier auf beste und sorgfältigste Aufzucht. Freier Auslauf, ausschließlich natürliches Futter und eine langsame Aufzucht garantieren beste Qualität.
Recommendation for cooking
In the pan
BBQ
Herkunft und Haltung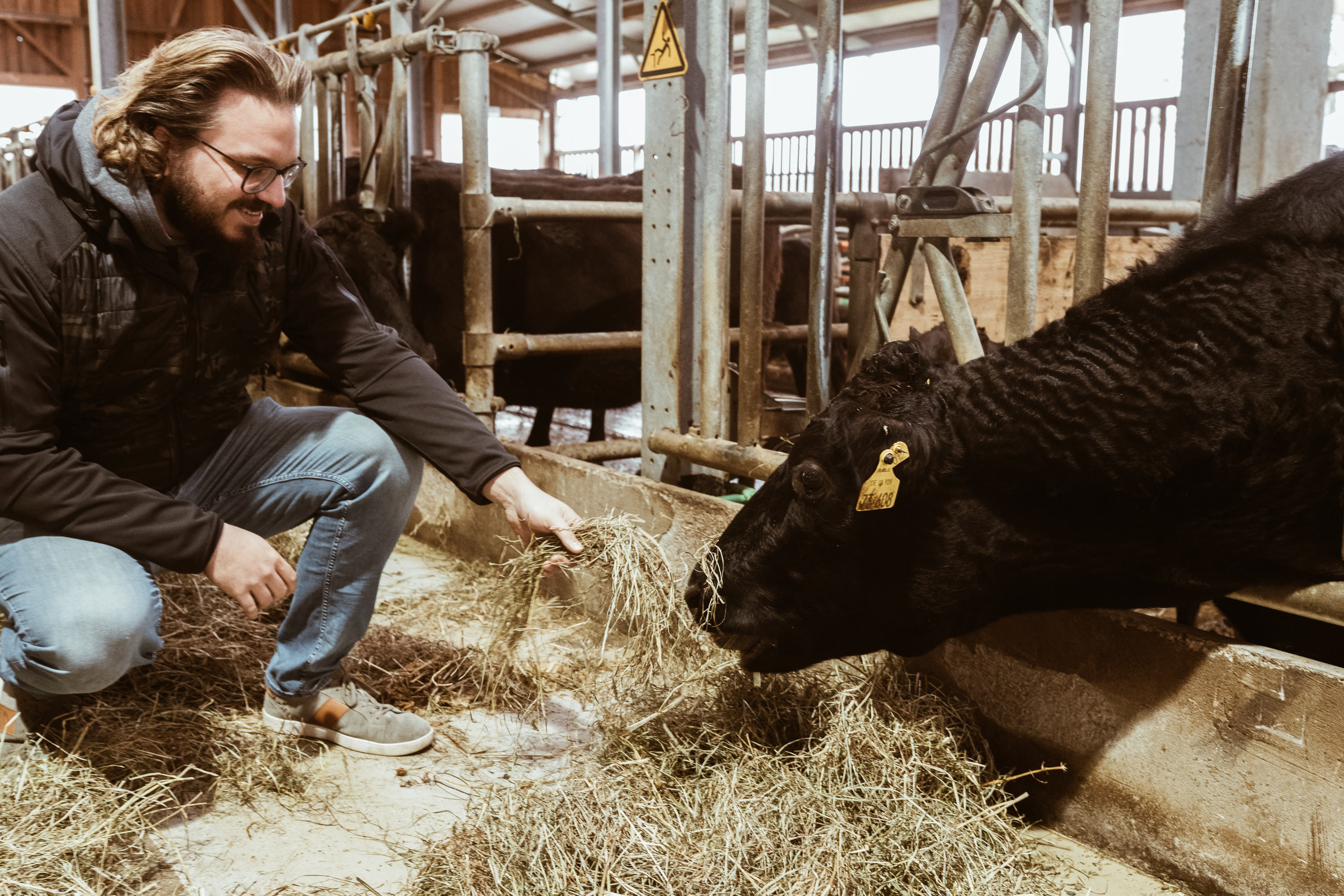 At Fitmeat, the highest quality and species-appropriate animal husbandry are top priorities. That is why 100% of the animals come from small farmers in Austria. The farms are located in Lower Austria, the Waldviertel, Salzburg and neighbouring Upper Austria
Our classic Wagyu cattle breed is the so-called Fullblood Black Wagyu cattle from the Salzkammergut region. It is very important to us that the animals are born and raised by small farmers
Since we distance ourselves from long transport routes and factory farming, we have the animals respectfully slaughtered individually by our partner butchers in the immediate vicinity of the farms (max. 15 minutes transport distance) or directly on the farm.
We also have close and personal contact with the farmers and work exclusively with butchers who know both farmer and animal personally. Our master butchers cut each animal into the finest parts and let them mature selectively
In this way, we obtain first-class and well-hung meat that does not lose water during roasting and can be enjoyed with a clear conscience.
Details to the article "WAGYU Tenderloin"
| | |
| --- | --- |
| Item number | FM106133 |
| Breed | 100% Fullblood Wagyu |
| Born in | Austria |
| Raised in | Austria |
| Slaughtered in | Austria |
| Cut in | Austria |
| Feeding | Fresh grass on pasture, brewer's grains, possibly maize or cereals |
| Meat maturation | 3-5 weeks on the bone |
| Shelf life at 0-4°C | 5-14 days |
| Shelf life at -18°C | 180 days |
| Hygiene advice | Prepare and consume immediately after opening. Kitchen hygiene is important: Keep the cold chain. Store separately from other products. Work cleanly. Heat through before consumption. |
| Storage advice (Fresh) | Store refrigerated at 0 °C to +4 °C. |
| Storage advice (deep-frozen) | *** compartment (-18 °C): best before: see label - ** compartment: 2 weeks - * compartment or ice cube compartment: 1-3 days - Do not refreeze after defrosting. |
Good to know
Facts
Fresh meat, no frozen goods
Meat from small farmers in Austria
Aged and finished by our traditional butcher
Billing by the gram
Recyclable packaging
Ready to ship in under 24h
Accepted payment methods
Secure shopping at Fitmeat
Packaging and delivery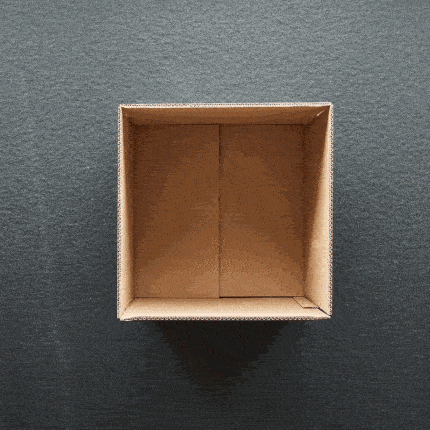 Your order will be delivered directly to your home by our partner shipping companies. During your order, you can also specify a desired date for your delivery. Thanks to sustainable packaging and specially developed insulation, your meat stays wonderfully fresh and is perfectly cooled with reusable cold packs.
Of course, you can track your order at any time via our tracking portal and view the delivery status. If you are not at home on the desired date, you can simply enter an alternative delivery address or give a drop-off authorisation.
Our express delivery guarantees safe delivery within 24 hours.
5 really good reasons for Fitmeat
At Fitmeat, you only get premium meat of the best quality from selected small farmers in Austria.
Our experienced master butchers are pioneers in meat refinement and maturation. At Fitmeat, you get perfectly matured meat that has never been frozen.
With meat from Fitmeat, you experience sustainable meat enjoyment of a special kind, because quality goes beyond the plate with us.
With meat from Fitmeat you support Austrian agriculture. Because the value chain remains one hundred percent in Austria.
What you see is what you get: Whether it's the marvellous marbling of our steaks or the beautiful pastures of our farmers - all the pictures on our website are 100% authentic and taken by us on location. After all, the eye eats with you, doesn't it?