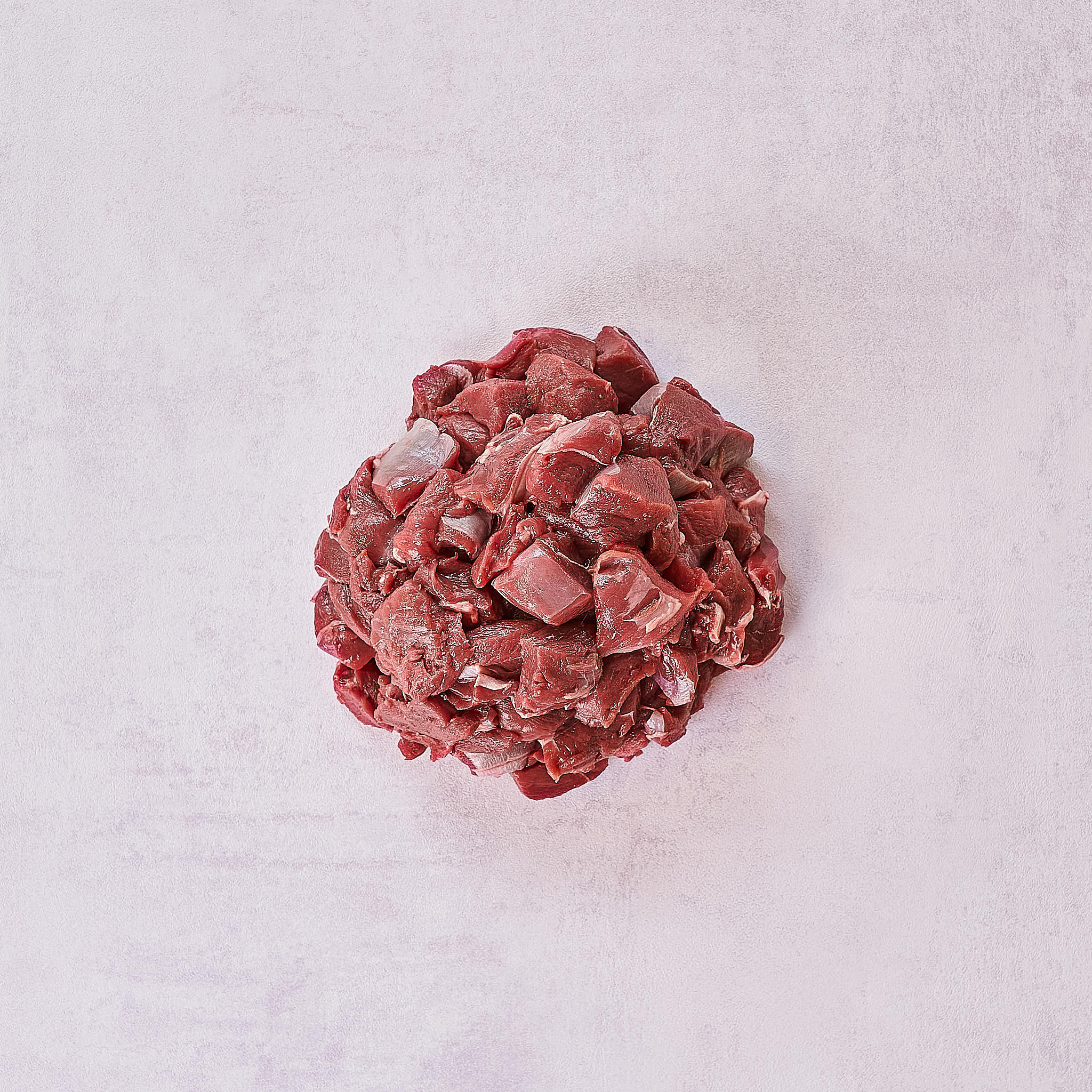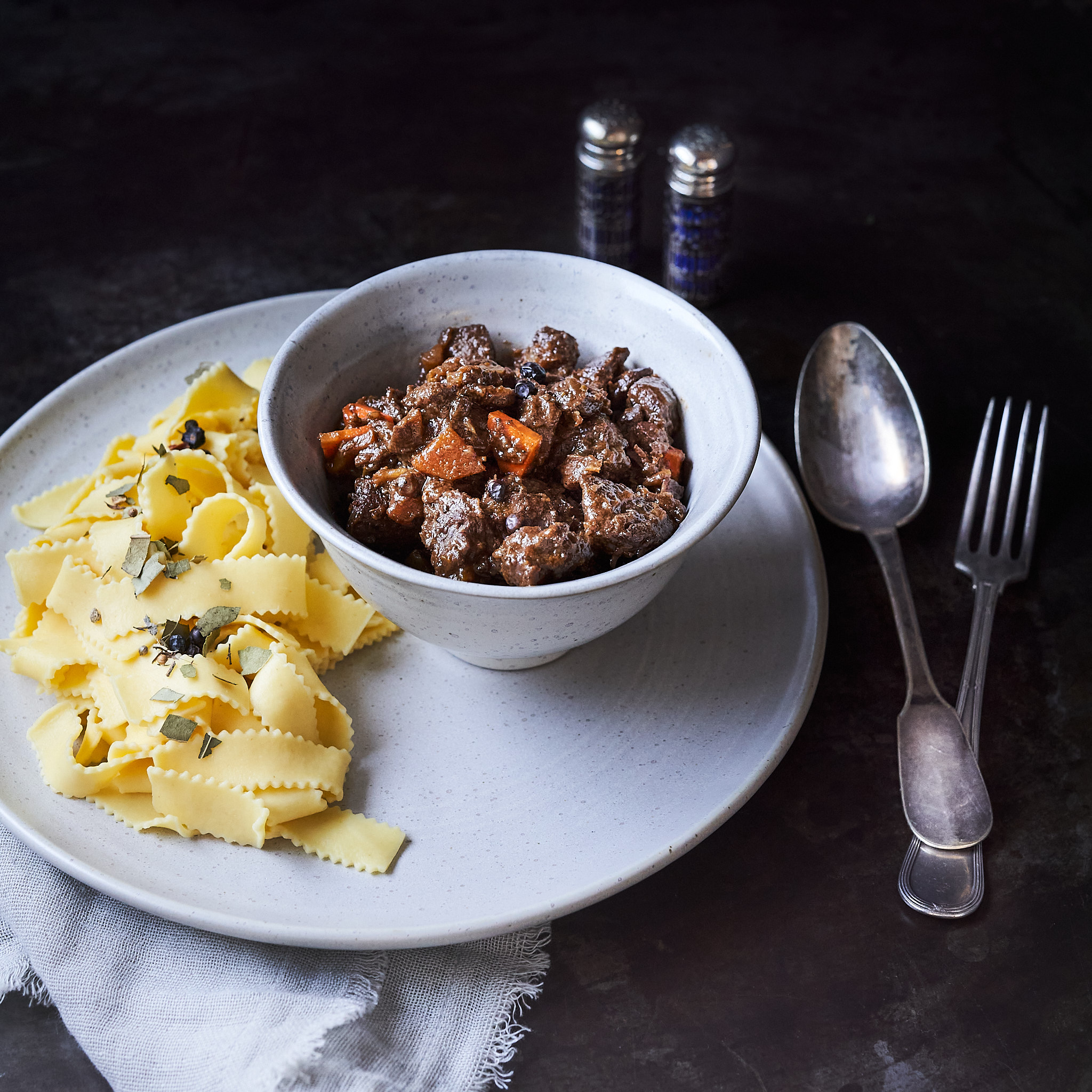 Sliced venison stew
from roe deer in the wild
Ready for shipping. Delivery time: 1 working day
Butter-tender, fine-grained and incredibly juicy, with a slight gamey flavour. Our fine venison stew is not only ingenious, it is also re(h)gional. Life in the wild, with natural forage of leaves, herbs and grasses refine the flavour and give rise to a subtle yet unobtrusive gamey taste.
Meat knowledge
Tender and delicate from the Re(h)gion
When it comes to venison, roe deer is definitely the most tender delicacy. The leg and the back are considered the absolute noble parts and are the most exquisite cuts of venison. Due to the soft and mild gamey flavour, venison is particularly popular
Compared to venison or wild boar, the flavour is more harmonious and less obtrusive. The meat is all the more tender and juicy for it. Fine-grained and rich in protein, it has hardly any fat deposits and convinces with a wonderfully subtle gamey flavour. Our venison stew is therefore ideal for hearty dishes without overloading delicate taste buds.
Do you prefer venison stew or venison?
In both cases, a fantastic taste unfolds, accompanied by the finest game aroma. It can be difficult to decide whether to choose venison or venison stew
For gourmets who prefer milder and subtle game flavours, venison ragout is certainly a fantastic choice. A venison stew is of course also a stunning dish, but it is much more intense in terms of flavour
Venison - simply delicious and healthy!
In addition to the amazing taste, there are other reasons that speak in favour of venison in general. Because of its life in the wild, the meat is one of the particularly high-quality varieties. Living in the wild, only the best food is on the menu of wild animals. This includes herbs, grasses, fruit and fresh leaves
This makes the meat not only extremely high-quality, but also rich in protein. In addition, game meat is low in fat and has a high proportion of healthy omega-3 fatty acids. The deer's lifelong freedom of movement and balanced diet make the meat particularly fine, juicy and tender, with an unmistakable dark red colour. So absolutely ideal for a conscious enjoyment of meat!
What makes our venison stew so g(o)ut?
At Fitmeat, we place the highest value on fine cuts of meat. Our master butcher trims the meat and portions it into bite-sized pieces
Our high-quality venison comes exclusively from wild animals that live in the wild and have been shot by experienced hunters in Salzburg and the Königsbrunn region of Lower Austria
Since Fitmeat places the highest priority on perfect quality and respectful treatment of animals, we strictly distance ourselves from game from creel hunting. Any rushing or driving of the animals represents a high loss of quality and is strictly rejected by us and our hunters.
Instead, we take a mindful approach that does not cause any stress to the wild animals and thus ensures a high meat quality and fine texture
What distinguishes our game from others?
After a successful hunt, the game is taken to a selected butcher where it undergoes another veterinary examination before the meat is matured.
Only then is the game processed into genuine game specialities by master butcher Martin Böck in Rastenfeld with a trained eye and a careful hand. In addition to the classic cuts such as backs, legs or ragout, specialities such as venison burger patties are also produced
Hunters and butchers work hand in hand to guarantee the best possible game quality. This includes, among other things, an exact shot, a close cooling chamber and the professional and flawless processing of the venison.
Recommendation for cooking
Zum Schmoren
Quantity per person
We recommend 250 g per person.
Herkunft und Haltung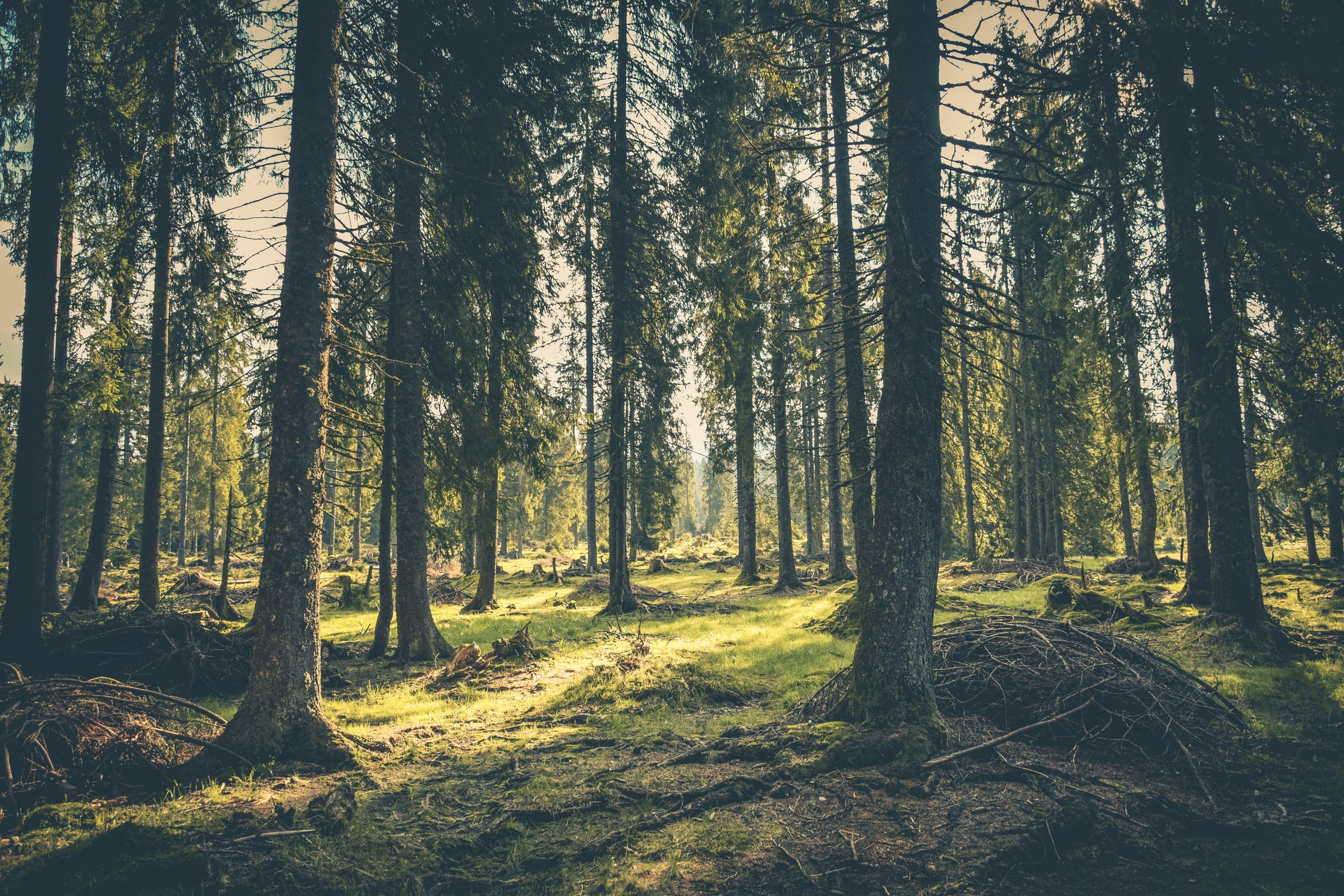 The Waldviertel and Königsbrunn region in Lower Austria, with its large forest and meadow areas and low population density, is the ideal home for the wildlife that lives here
Rivers and streams provide good irrigation for the area. This allows grasses and flowers to grow, providing prime fodder for the animals. Careful hunters and foresters manage these areas with great dedication
The hunted animals are brought to the nearby game chamber, inspected by the official veterinarian and respectfully processed by our master butcher.
Details to the article "Sliced venison stew"
| | |
| --- | --- |
| Item number | FM104011 |
| Slaughtered in | Austria |
| Cut in | Austria |
| Meat maturation | 5-10 days |
| Shelf life at 0-4°C | 5-8 days |
| Shelf life at -18°C | 180 days |
| Hygiene advice | Prepare and consume immediately after opening. Kitchen hygiene is important: Keep the cold chain. Store separately from other products. Work cleanly. Heat through before consumption. |
| Storage advice (Fresh) | Store refrigerated at 0 °C to +4 °C. |
| Storage advice (deep-frozen) | *** compartment (-18 °C): best before: see label - ** compartment: 2 weeks - * compartment or ice cube compartment: 1-3 days - Do not refreeze after defrosting. |
Good to know
Facts
Fresh meat, no frozen goods
Meat from small farmers in Austria
Aged and finished by our traditional butcher
Billing by the gram
Recyclable packaging
Ready to ship in under 24h
Accepted payment methods
Secure shopping at Fitmeat
Packaging and delivery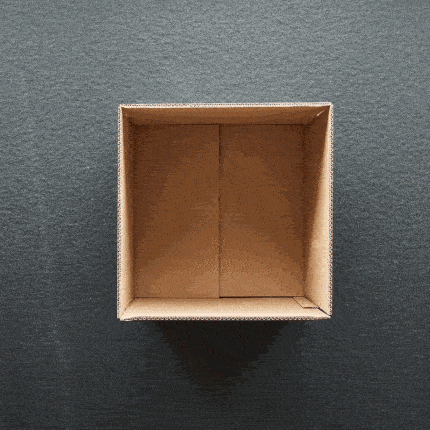 Your order will be delivered directly to your home by our partner shipping companies. During your order, you can also specify a desired date for your delivery. Thanks to sustainable packaging and specially developed insulation, your meat stays wonderfully fresh and is perfectly cooled with reusable cold packs.
Of course, you can track your order at any time via our tracking portal and view the delivery status. If you are not at home on the desired date, you can simply enter an alternative delivery address or give a drop-off authorisation.
Our express delivery guarantees safe delivery within 24 hours.
5 really good reasons for Fitmeat
At Fitmeat, you only get premium meat of the best quality from selected small farmers in Austria.
Our experienced master butchers are pioneers in meat refinement and maturation. At Fitmeat, you get perfectly matured meat that has never been frozen.
With meat from Fitmeat, you experience sustainable meat enjoyment of a special kind, because quality goes beyond the plate with us.
With meat from Fitmeat you support Austrian agriculture. Because the value chain remains one hundred percent in Austria.
What you see is what you get: Whether it's the marvellous marbling of our steaks or the beautiful pastures of our farmers - all the pictures on our website are 100% authentic and taken by us on location. After all, the eye eats with you, doesn't it?