Burenwurst spicy
from the artisan butcher
Hearty, intense and fire-red - our spicy Burenwürstel are an absolute regional delight.
Product number:
FM109007.2
Meat knowledge
Burenwurst is one of the absolute classics of Austrian cuisine. Spicy to hot, it is a real treat!
Our Burenwurst is made from beef and pork, bacon and salt shock and refined with selected spices. The consistency of the Burenwurst is pleasantly fine. Visually, it is characterised by a beautiful red colour.
Classically, the Burenwurst, also known as Haaße, is cooked for 10 - 15 minutes and served together with mustard, horseradish and bread. Nevertheless, it can of course also be fried or prepared on the grill in summer.
Quantity per person
A pack of one kilogram of spicy Burenwurst contains approx. 10 pairs of sausages. This corresponds to 4 portions.
Herkunft und Haltung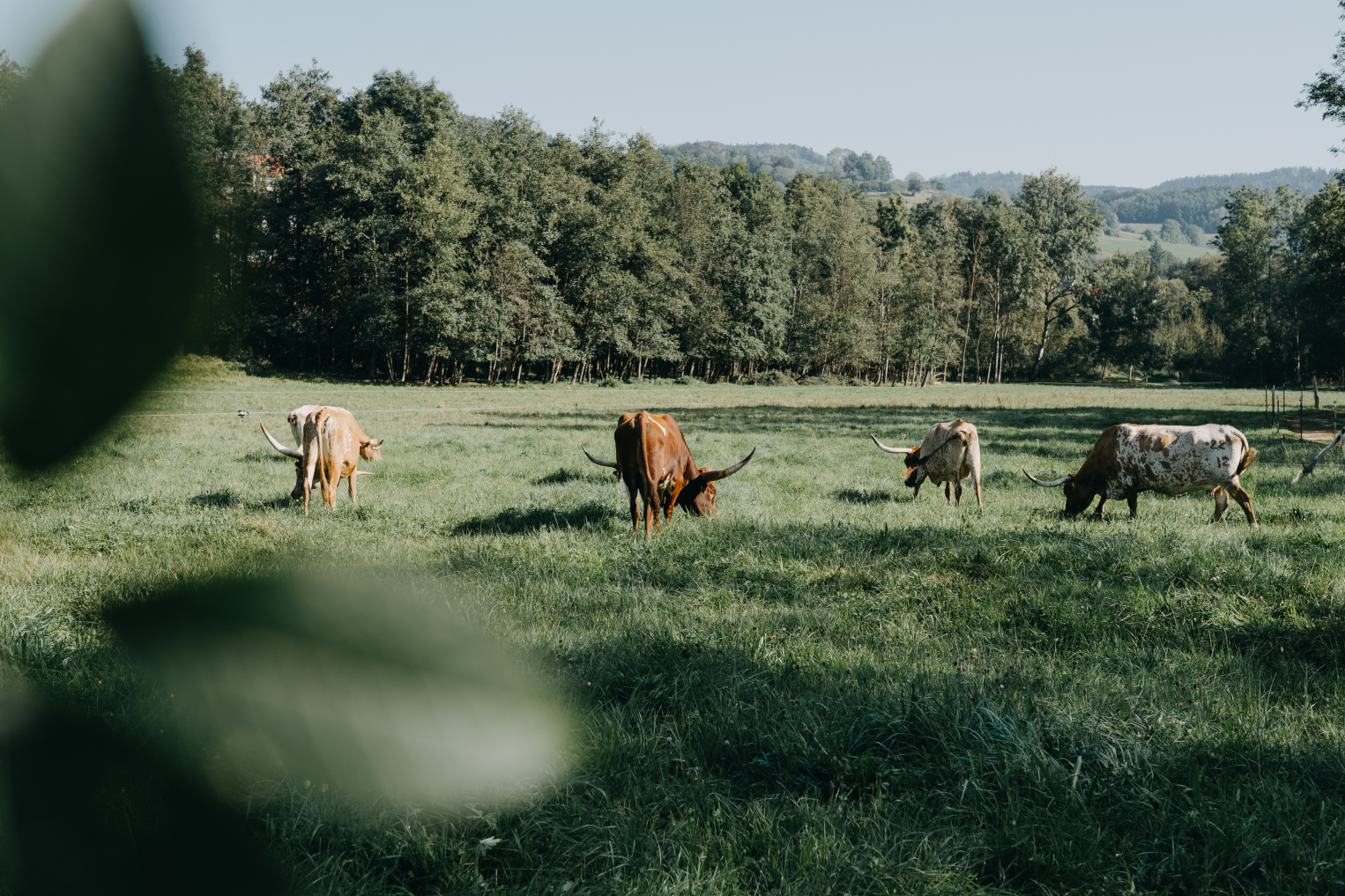 At Fitmeat, the highest quality and species-appropriate animal husbandry are top priorities. That is why 100% of the animals come from small farmers in Austria. The farms are located in Lower Austria, the Waldviertel, Salzburg and neighbouring Upper Austria
As we distance ourselves from long transport routes and factory farming, we have the animals respectfully slaughtered individually by our partner butchers in the immediate vicinity of the farms (max. 15 minutes transport distance) or directly on the farm
We also have close and personal contact with the farmers and work exclusively with butchers who know both farmer and animal personally. Our master butchers cut each animal into the finest parts and allow them to mature selectively. This is not only true for our steaks, but also for ham, sausages and bacon!
These are carefully prepared and refined by hand by our master butchers according to the original recipe. The result? Sausages of the highest quality for a fabulous enjoyment experience.
Details to the article "Burenwurst spicy"
| | |
| --- | --- |
| Item number | FM109007.2 |
| Born in | Austria |
| Raised in | Austria |
| Slaughtered in | Austria |
| Cut in | Austria |
| Shelf life at 0-4°C | 10-14 days |
| Shelf life at -18°C | 180 days |
| Ingredients | Pork and beef 65%, bacon, water, nitrite curing salt (table salt, preservative: E250), antioxidant:E300, E301, preservative: E252, stabiliser: E450, garlic, flavour enhancer: E621, granulated broth (seasoning, salt, rapeseed oil), jalapika flakes (red, green), chilli, vegetable oil, spices (contains MUSTARD), spice extracts (contains SELLERY), flavouring, sugar, natural casing |
| Hygiene advice | Consume soon after opening. Kitchen hygiene is important: keep the cold chain, store separately from other products, work cleanly. |
| Storage advice (Fresh) | Store refrigerated at 2 °C to +6 °C. |
| Storage advice (deep-frozen) | *** compartment (-18 °C): best before: see label - ** compartment: 2 weeks - * compartment or ice cube compartment: 1-3 days - Do not refreeze after defrosting. |