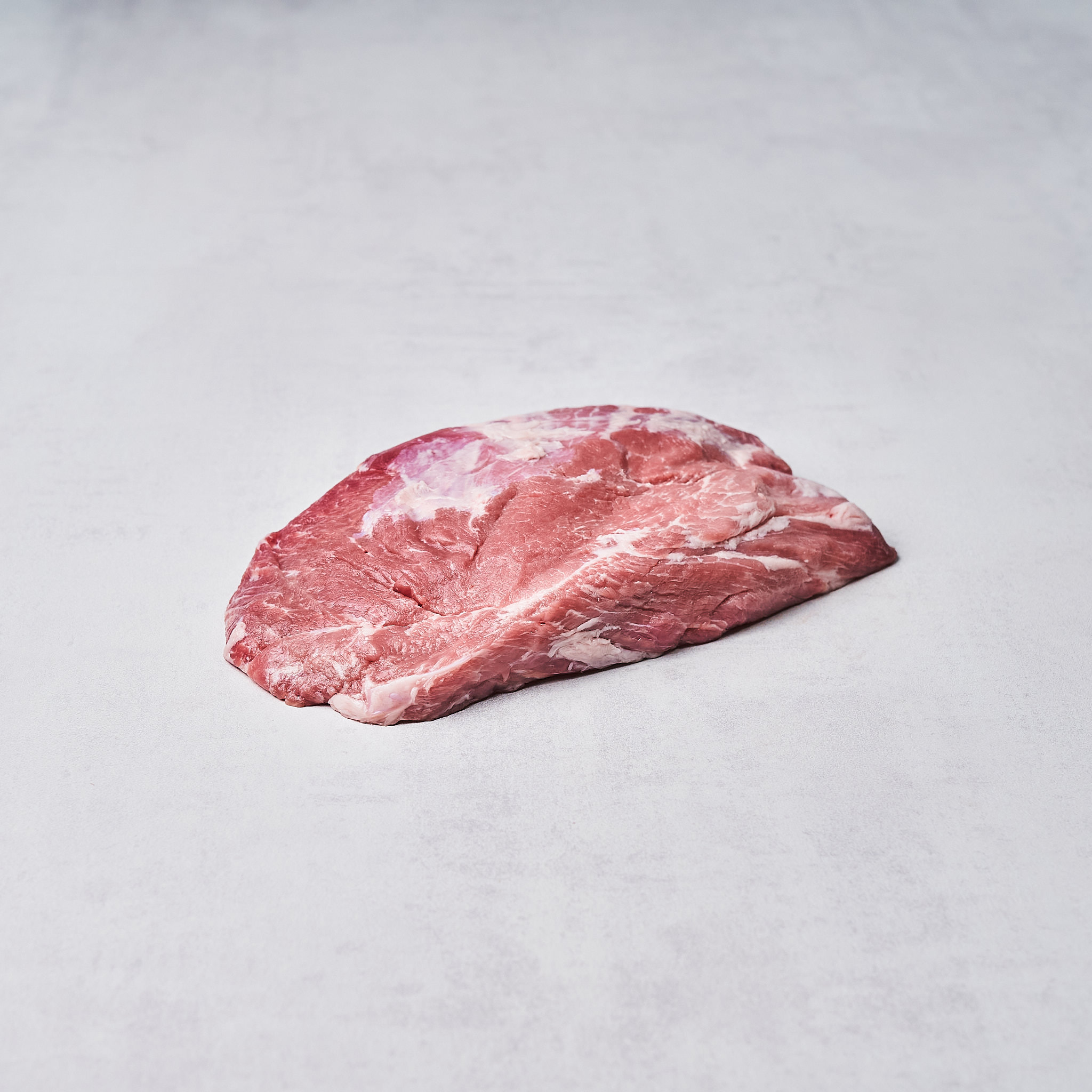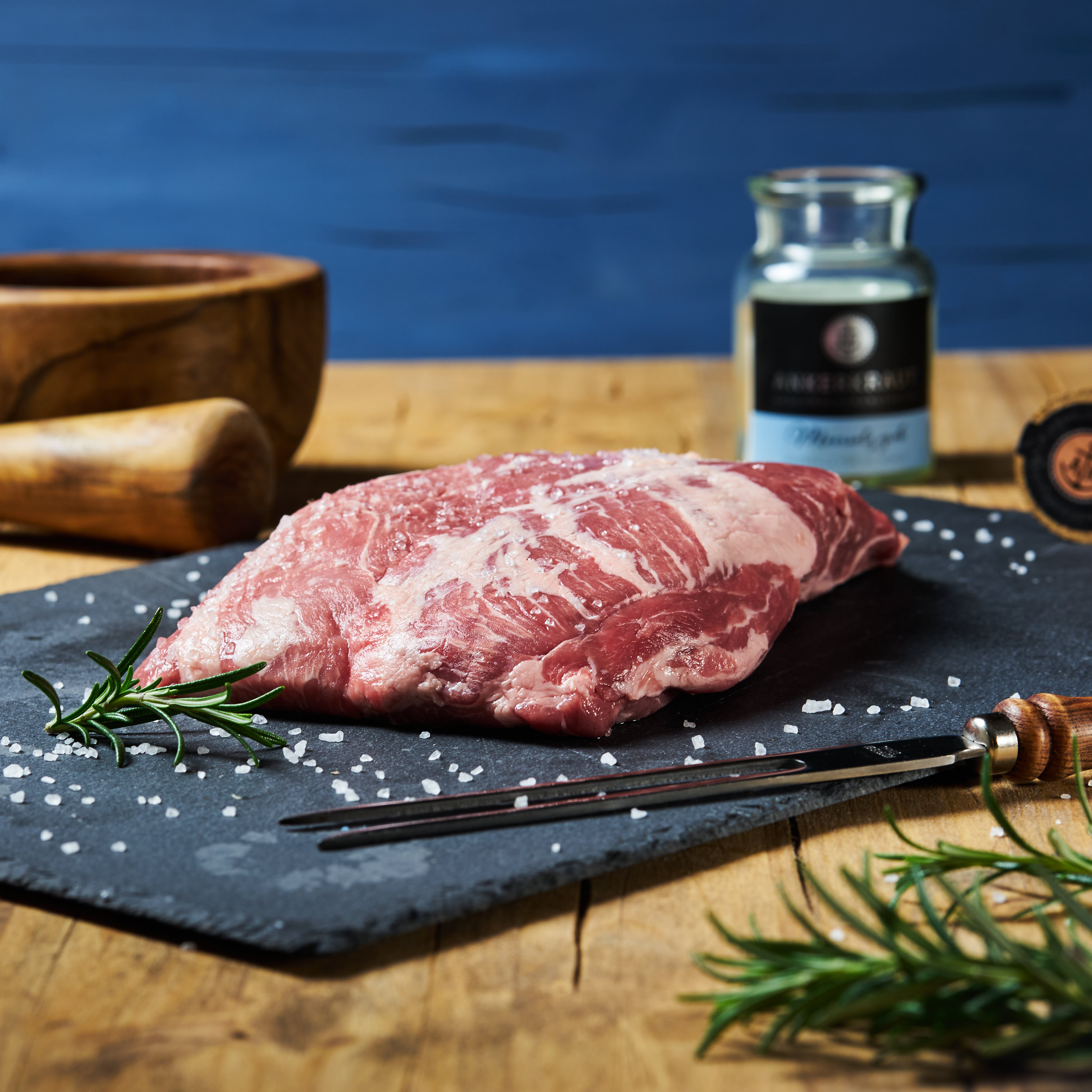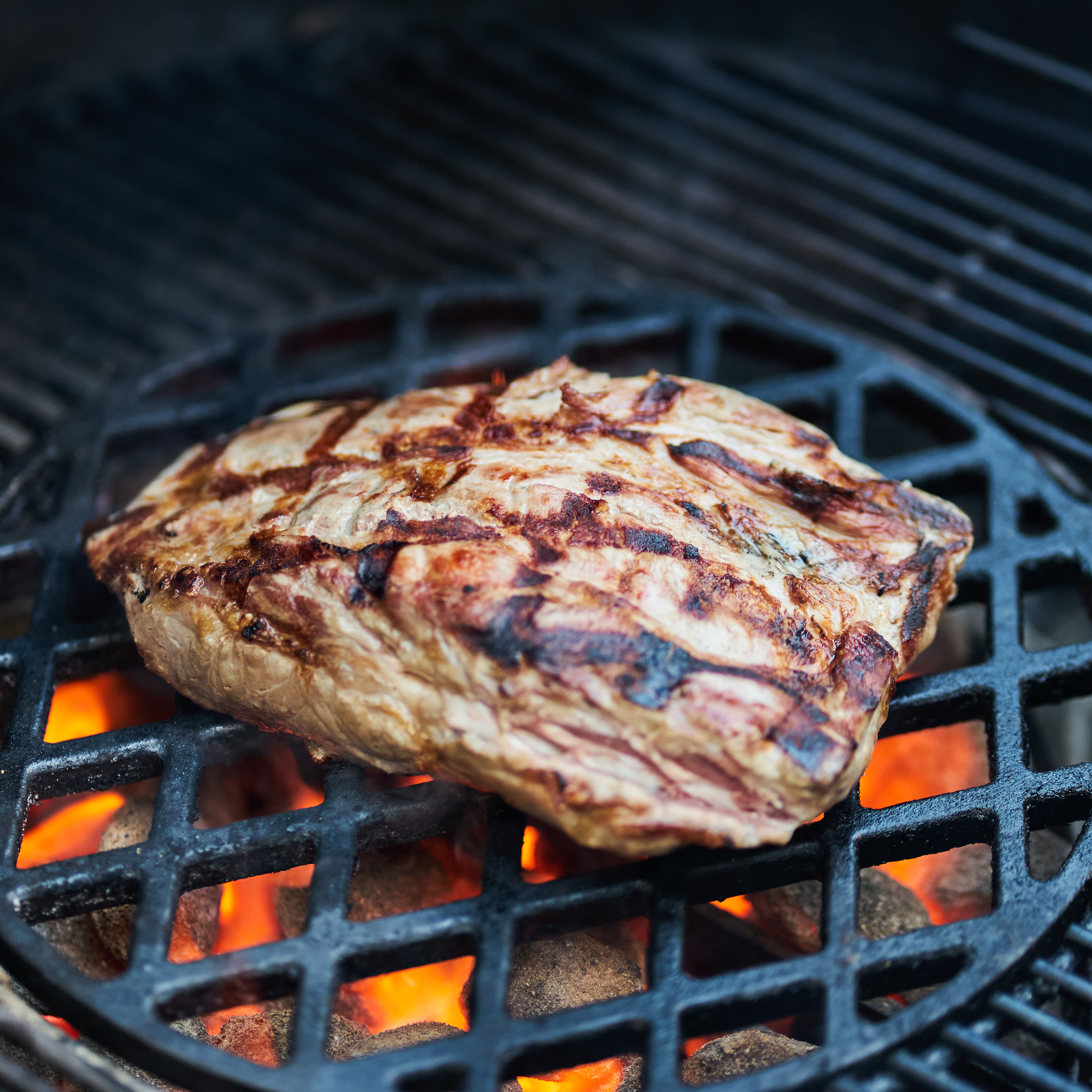 Presa
from the Austrian straw pig
Ready for shipping. Delivery time: 1 working day
Presa from the Austrian straw pig makes even beef look pale. Not only in terms of colour, because the intense red is characteristic, but above all in terms of taste. It is ideal for grilling or cooking and can also be served pink.
Meat knowledge
The trendy Spanish cut from the Austrian straw pig. Here, the presa is still a relatively unknown cut, but it has a fabulous aroma. Presa is cut from the neck of the pig, which gives it a deep red colour and an exceptionally fine marbling.
The juicy meat is perfect for grilling, but can also be wonderfully roasted or cooked sous vide. Due to the high meat quality of our straw pigs, the meat can also be served pink. In other words, relatively similar to what would be the case with a beef steak.
Where exactly is the presa located?
Basically, every pig, or every breed of pig, has a presa. It comes from the neck of the pig. However, the quality of the meat is not the same for all breeds.
In Spain, it is traditionally taken from Iberico pigs. At Fitmeat you get the perfect Austrian alternative, namely from the straw pig.
The relatively high fat content of straw pigs makes the meat wonderfully aromatic. The hearty, strongly marbled cut is therefore perfect as a roast whole or as a steak. The marbling also ensures that the meat remains extremely juicy.
Grilling Presa properly
The same rule of thumb applies here as for high-quality beef steaks. A Presa should definitely be prepared pink, i.e. with a core temperature of 60 °C. However, you should bear in mind that a Presa whole naturally takes a little longer than when cut into fine steaks.
It is best to sear the meat and then, as soon as the roast aromas have formed, finish cooking it in the indirect area at a low temperature.
Recommendation for cooking
In the pan
BBQ
Zum Schmoren
Sous-vide cooking
Quantity per person
We recommend one kilogram of presa for three people.
Herkunft und Haltung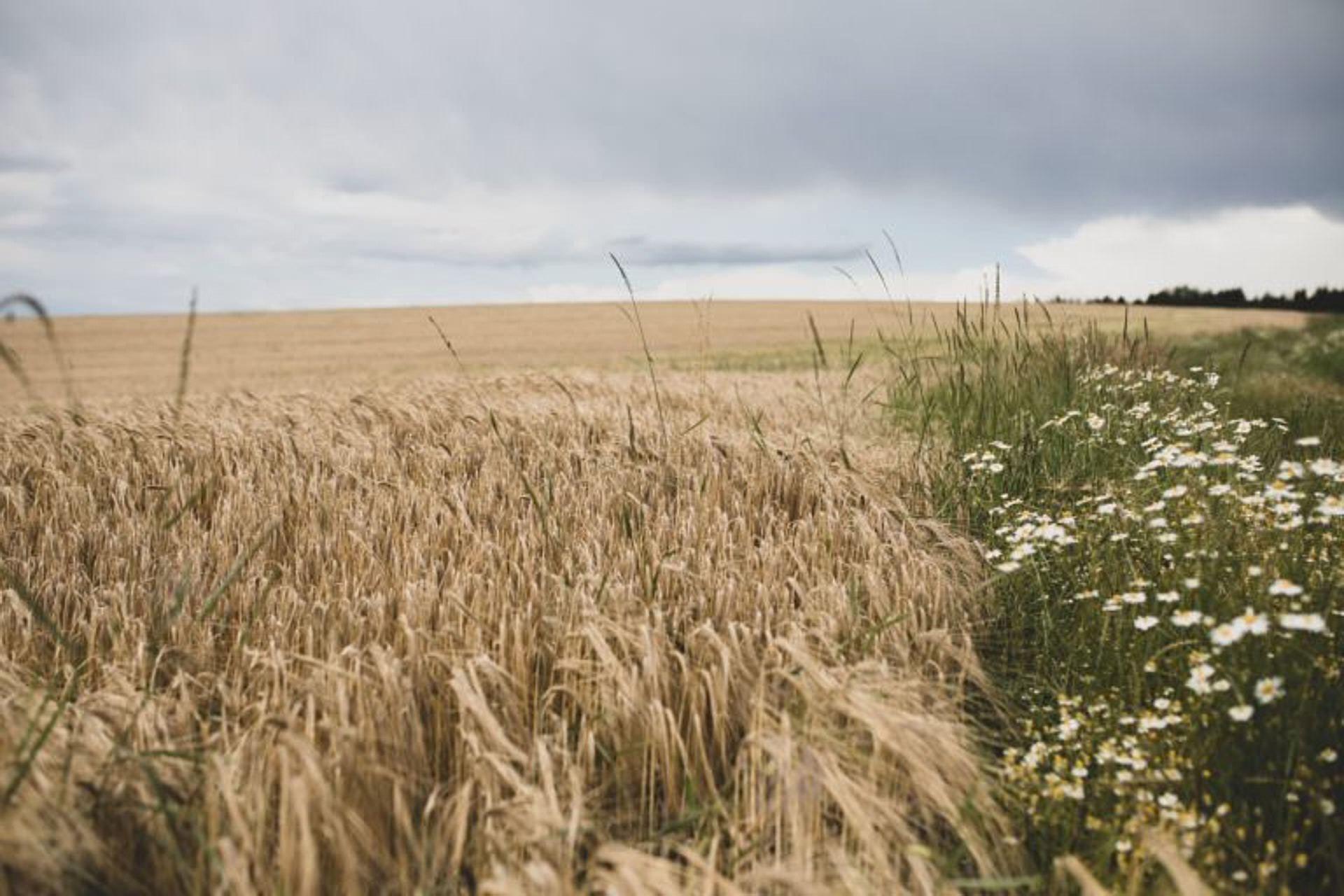 Pigs are extremely intelligent and clean animals. Therefore, species-appropriate and caring rearing is the be-all and end-all for us.
A requirement that is also noticeable in the taste. If you compare pigs from factory farms, for example, one thing is immediately clear: due to the permanent stress, the meat is much firmer, loses a lot of water during roasting and has hardly any flavour of its own.
For us at Fitmeat, this kind of rearing is out of the question for many reasons. We fight for animal welfare and the appreciation of meat products and strictly distance ourselves from immoral factory farming.
After the careful and stress-free individual slaughter of the pigs, our butchers leave the straw pigs to mature on the bone for a few days. The result is juicy and tender pieces of pork with a wonderful aroma.
Details to the article "Presa"
| | |
| --- | --- |
| Item number | FM102021 |
| Breed | Noble pig/landrace x Pietrain |
| Born in | Austria |
| Raised in | Austria |
| Slaughtered in | Austria |
| Cut in | Austria |
| Feeding | Farm-grown vegetable feeds such as barley, wheat, rape, beans, peas and maize. Non-GMO donauja from regional cultivation serves as a source of protein, as well as minerals and vitamins. |
| Meat maturation | 5-10 days |
| Shelf life at 0-4°C | 6-10 days |
| Shelf life at -18°C | 180 days |
| Hygiene advice | Prepare and consume immediately after opening. Kitchen hygiene is important: Keep the cold chain. Store separately from other products. Work cleanly. Heat through before consumption. |
| Storage advice (Fresh) | Store refrigerated at 0 °C to +4 °C. |
| Storage advice (deep-frozen) | *** compartment (-18 °C): best before: see label - ** compartment: 2 weeks - * compartment or ice cube compartment: 1-3 days - Do not refreeze after defrosting. |
Good to know
Facts
Fresh meat, no frozen goods
Meat from small farmers in Austria
Aged and finished by our traditional butcher
Billing by the gram
Recyclable packaging
Ready to ship in under 24h
Accepted payment methods
Secure shopping at Fitmeat
Packaging and delivery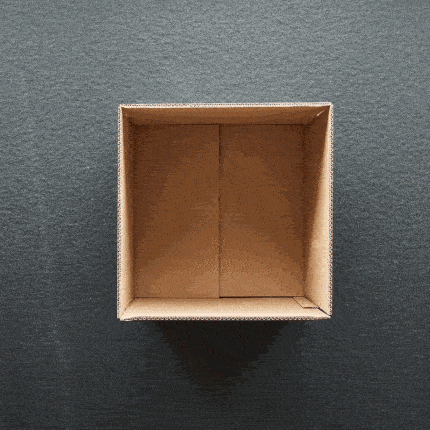 Your order will be delivered directly to your home by our partner shipping companies. During your order, you can also specify a desired date for your delivery. Thanks to sustainable packaging and specially developed insulation, your meat stays wonderfully fresh and is perfectly cooled with reusable cold packs.
Of course, you can track your order at any time via our tracking portal and view the delivery status. If you are not at home on the desired date, you can simply enter an alternative delivery address or give a drop-off authorisation.
Our express delivery guarantees safe delivery within 24 hours.
5 really good reasons for Fitmeat
At Fitmeat, you only get premium meat of the best quality from selected small farmers in Austria.
Our experienced master butchers are pioneers in meat refinement and maturation. At Fitmeat, you get perfectly matured meat that has never been frozen.
With meat from Fitmeat, you experience sustainable meat enjoyment of a special kind, because quality goes beyond the plate with us.
With meat from Fitmeat you support Austrian agriculture. Because the value chain remains one hundred percent in Austria.
What you see is what you get: Whether it's the marvellous marbling of our steaks or the beautiful pastures of our farmers - all the pictures on our website are 100% authentic and taken by us on location. After all, the eye eats with you, doesn't it?