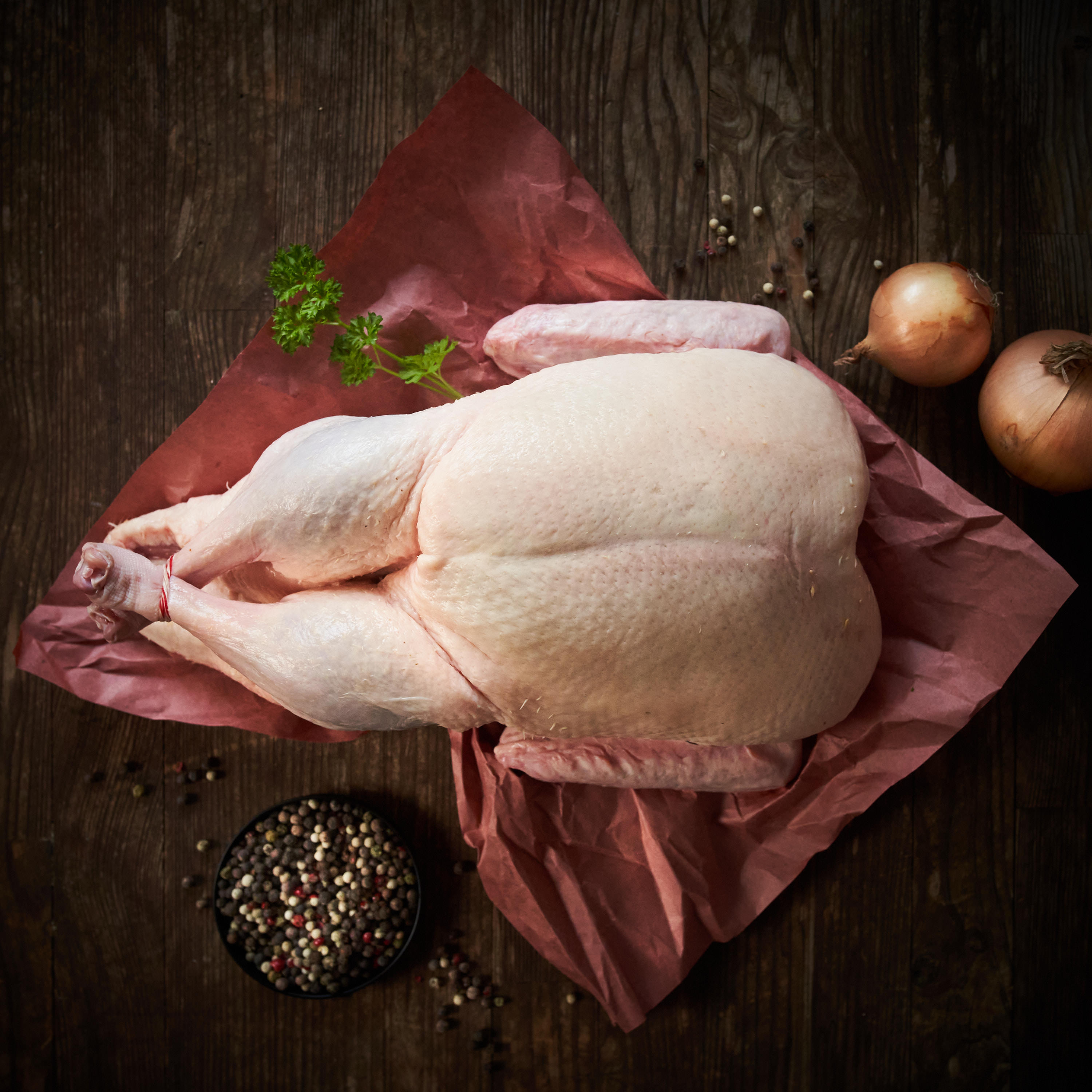 Weideente (Duck)
from the Waldviertel (Lower Austria)
€54.90
ca.
2.2 kg
(24.95 € / kg)
The meat of the pasture duck is rather dark and strong. Due to the natural feeding of our pasture ducks and unlimited free range, the meat is beautifully firm and low in fat. It is ideally suited for a delicious feast.
Meat knowledge
Fitmeat's pastured ducks are a first-class delicacy. In addition to whole animals, we also supply the coveted duck breasts. The animals grow up in the wild and have a particularly good meat consistency. The skin becomes very crispy when roasted and the meat stays nice and juicy. Farmer Bernhard from Lower Austria carefully raises his pasture ducks in the meadows.
Duck meat from Fitmeat:
Our pasture-raised ducks are a real delicacy
In addition to whole animals, we also supply much sought-after duck breasts. The meat is extremely juicy and the skin becomes especially crispy when roasted! Just as it should be.
In our online shop you will find various cuts such as duck breast, duck legs or whole animals for festive roasts.
Duck or goose?
What are the differences?
Basically, geese and ducks are related. Nevertheless, the meat or the structure is quite different. If you prefer lean meat or want a low-calorie version, duck is the right choice.
Why poultry from Fitmeat?
We also pay attention to the highest quality and real taste in our poultry! We therefore source 100% of our poultry from selected small farmers who raise their animals with care and great passion. When raising the animals, we always pay attention to natural growth, which additionally benefits the quality of the meat.
In the beautiful Waldviertel in Lower Austria, our chickens and geese are allowed to live a really fine life. With purely natural feed to be taken freely and unlimited outdoor exercise or swimming fun in the lake.
Recommendation for cooking
BBQ
Zum Schmoren
Quantity per person
We recommend one pasture duck for three to four people.
Herkunft und Haltung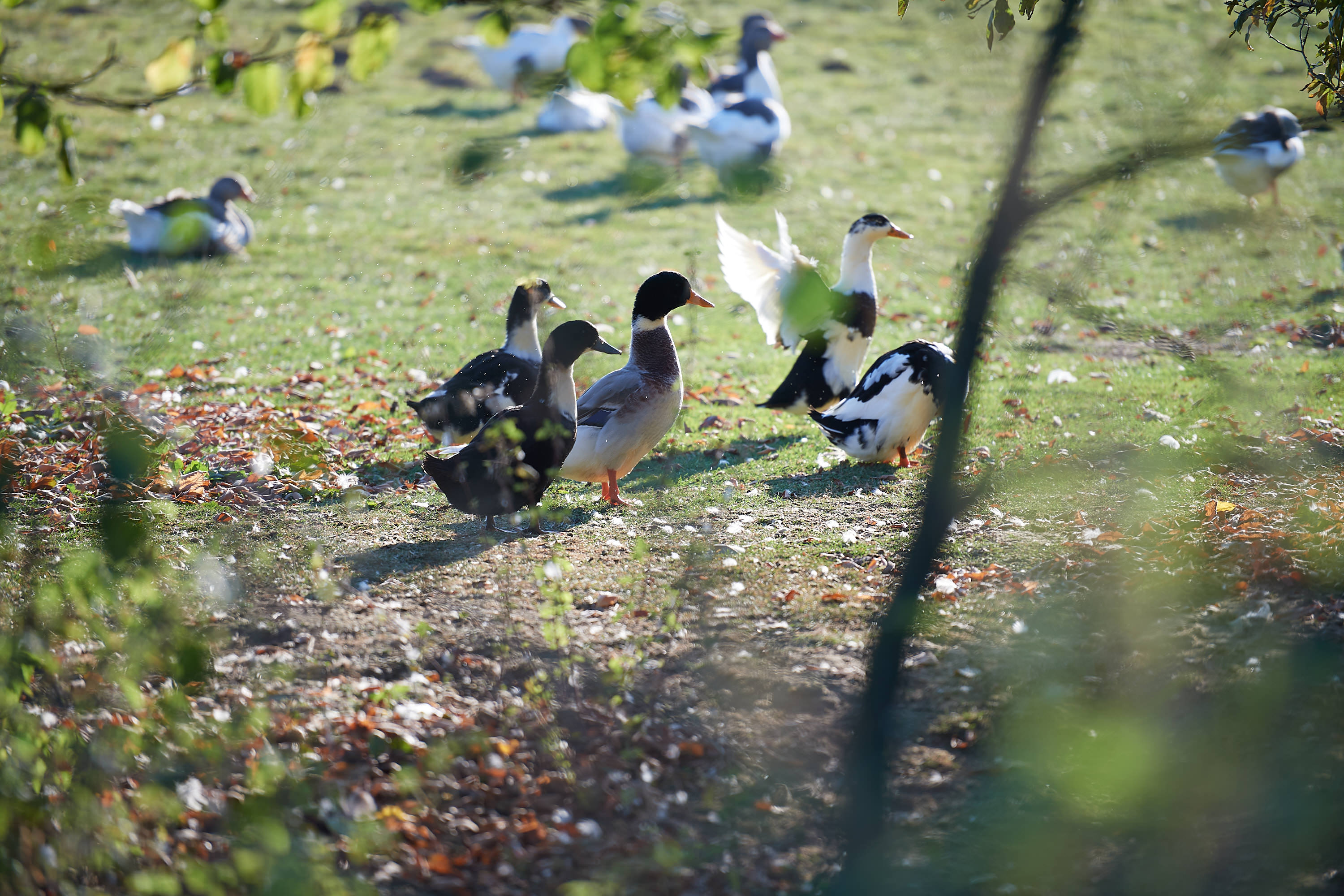 Our ducks grow up in the wonderful Lower Austrian Waldviertel under the best conditions. On the large property, they can waddle at will across the lush meadows and help themselves to the natural food. Bathing fun in the nearby pond is also on the ducks' agenda - but of course only in a flock
The first-class conditions inspire the meat quality. Due to the freedom of movement and the feed, the ducks develop a wonderful flavour of their own without putting on too much fat.
In general, ducks contain less fat than geese. If you want to save calories, for example, it is best to choose duck breast without skin. In addition, duck meat contains significantly more iron than goose. Due to its magnesium and vitamin B1 content, the meat provides micronutrients that the human body can make good use of.
Details to the article "Weideente (Duck)"
| | |
| --- | --- |
| Item number | FM103010 |
| Born in | Austria |
| Raised in | Austria |
| Slaughtered in | Austria |
| Cut in | Austria |
| Feeding | Free pecking on the pasture - Supplementary feeding of grain |
| Meat maturation | 1-2 days |
| Shelf life at 0-4°C | 7-12 days |
| Shelf life at -18°C | 180 days |
| Hygiene advice | Prepare and consume immediately after opening. Kitchen hygiene is important: Keep the cold chain. Store separately from other products. Work cleanly. Heat through before consumption. |
| Storage advice (Fresh) | Store refrigerated at 0 °C to +4 °C. |
| Storage advice (deep-frozen) | *** compartment (-18 °C): best before: see label - ** compartment: 2 weeks - * compartment or ice cube compartment: 1-3 days - Do not refreeze after defrosting. |
Good to know
Facts
Fresh meat, no frozen goods
Meat from small farmers in Austria
Aged and finished by our traditional butcher
Billing by the gram
Recyclable packaging
Ready to ship in under 24h
Accepted payment methods
Secure shopping at Fitmeat
Packaging and delivery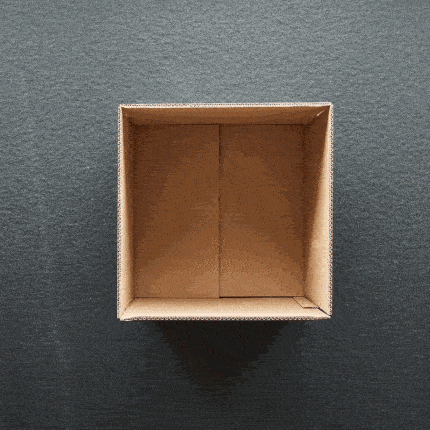 Your order will be delivered directly to your home by our partner shipping companies. During your order, you can also specify a desired date for your delivery. Thanks to sustainable packaging and specially developed insulation, your meat stays wonderfully fresh and is perfectly cooled with reusable cold packs.
Of course, you can track your order at any time via our tracking portal and view the delivery status. If you are not at home on the desired date, you can simply enter an alternative delivery address or give a drop-off authorisation.
Our express delivery guarantees safe delivery within 24 hours.
5 really good reasons for Fitmeat
At Fitmeat, you only get premium meat of the best quality from selected small farmers in Austria.
Our experienced master butchers are pioneers in meat refinement and maturation. At Fitmeat, you get perfectly matured meat that has never been frozen.
With meat from Fitmeat, you experience sustainable meat enjoyment of a special kind, because quality goes beyond the plate with us.
With meat from Fitmeat you support Austrian agriculture. Because the value chain remains one hundred percent in Austria.
What you see is what you get: Whether it's the marvellous marbling of our steaks or the beautiful pastures of our farmers - all the pictures on our website are 100% authentic and taken by us on location. After all, the eye eats with you, doesn't it?