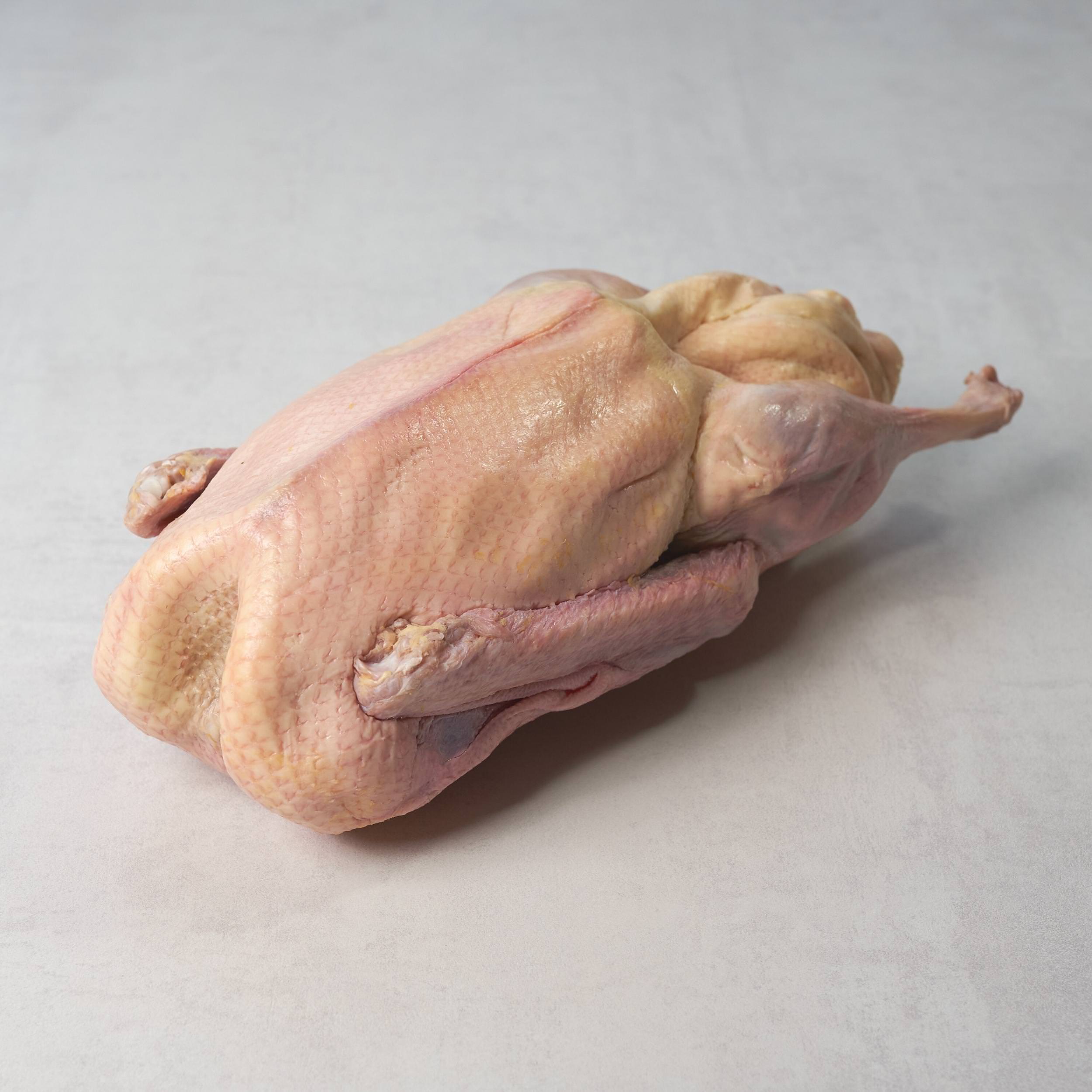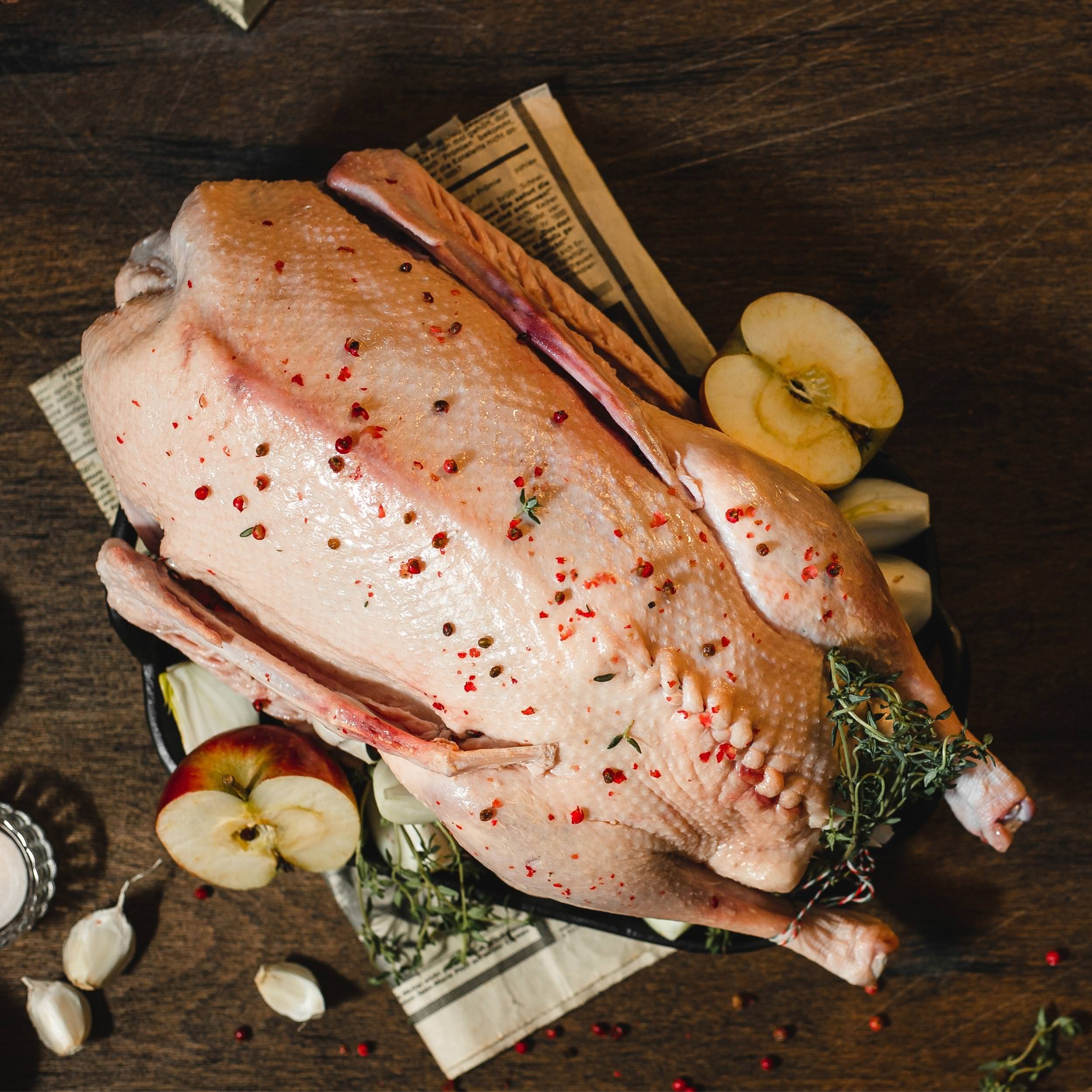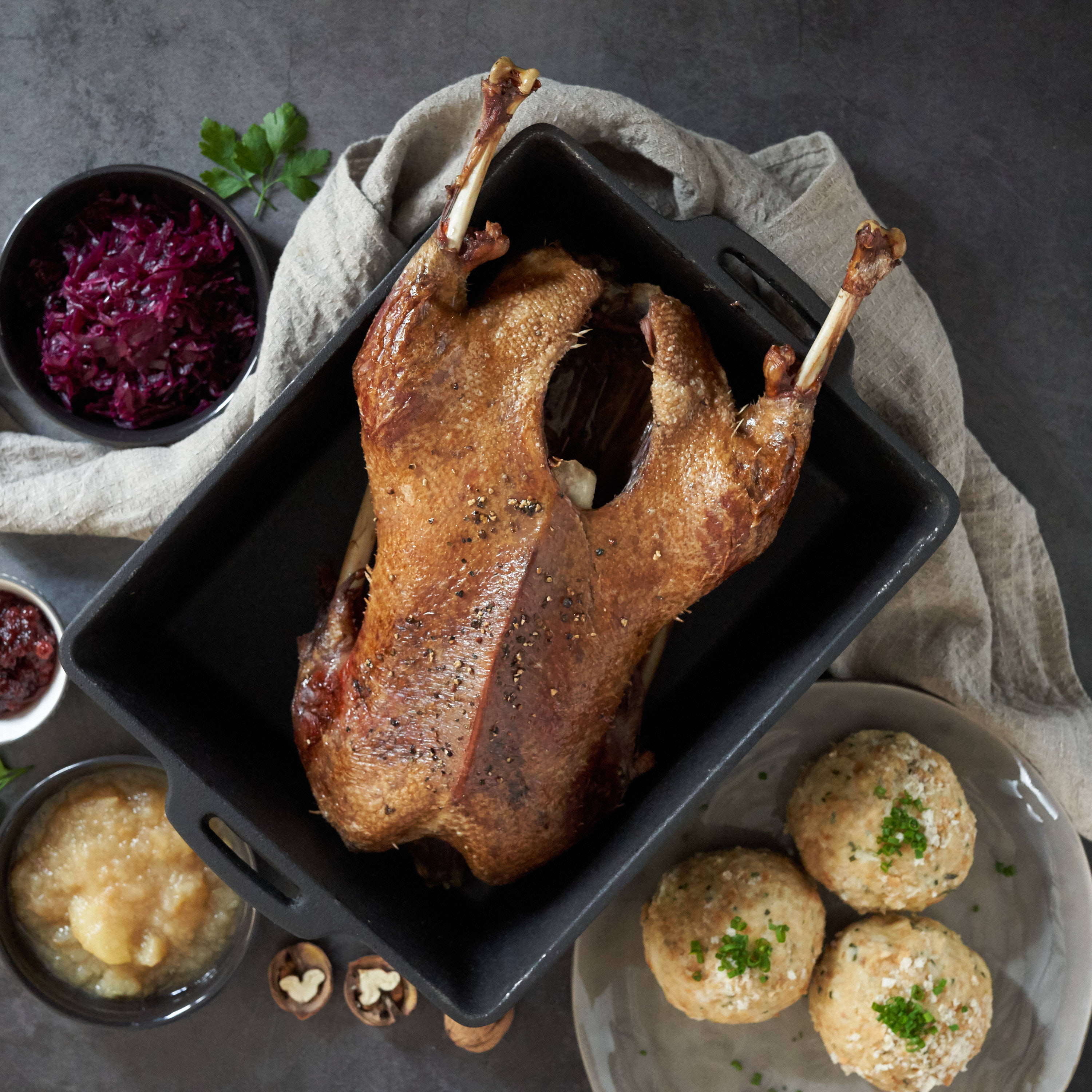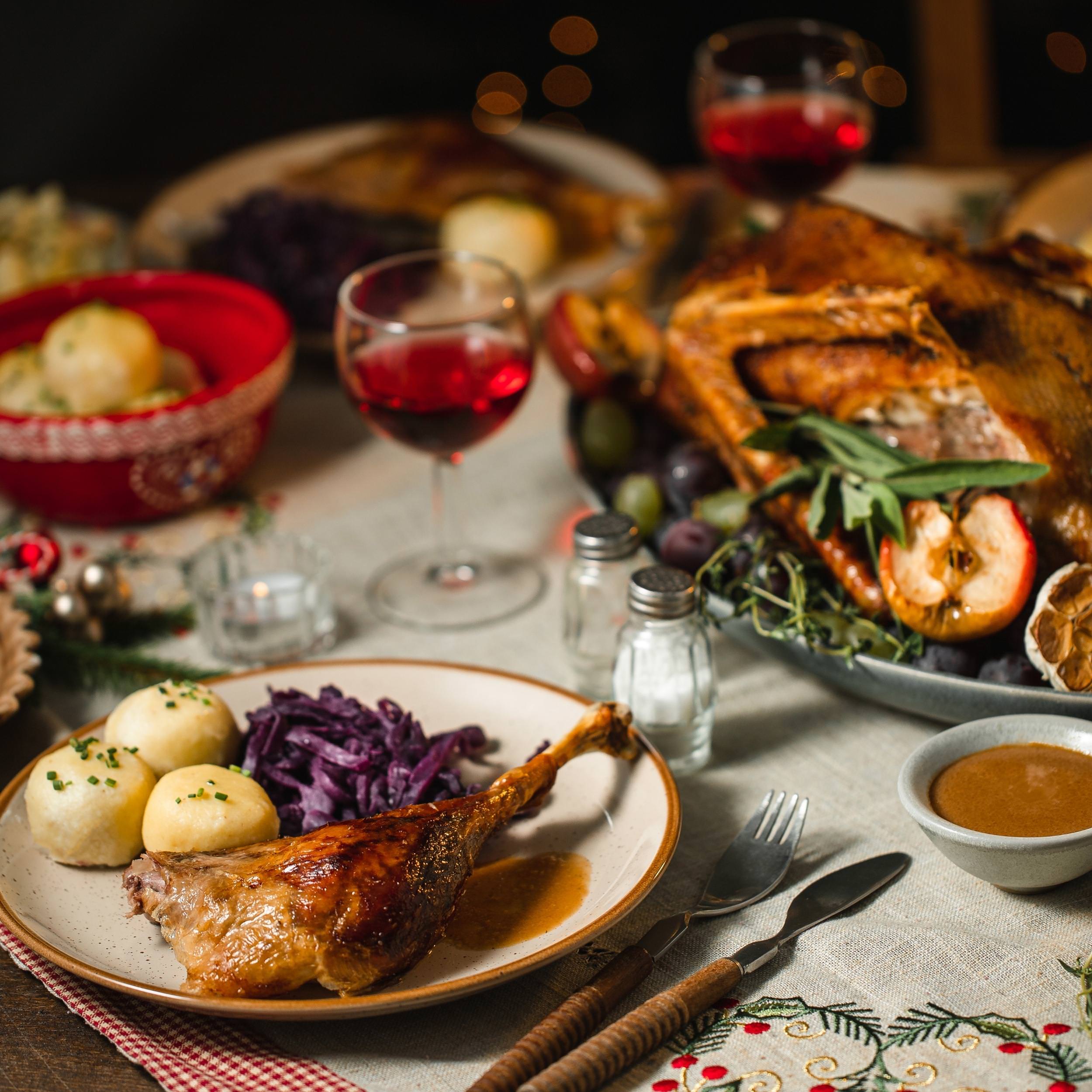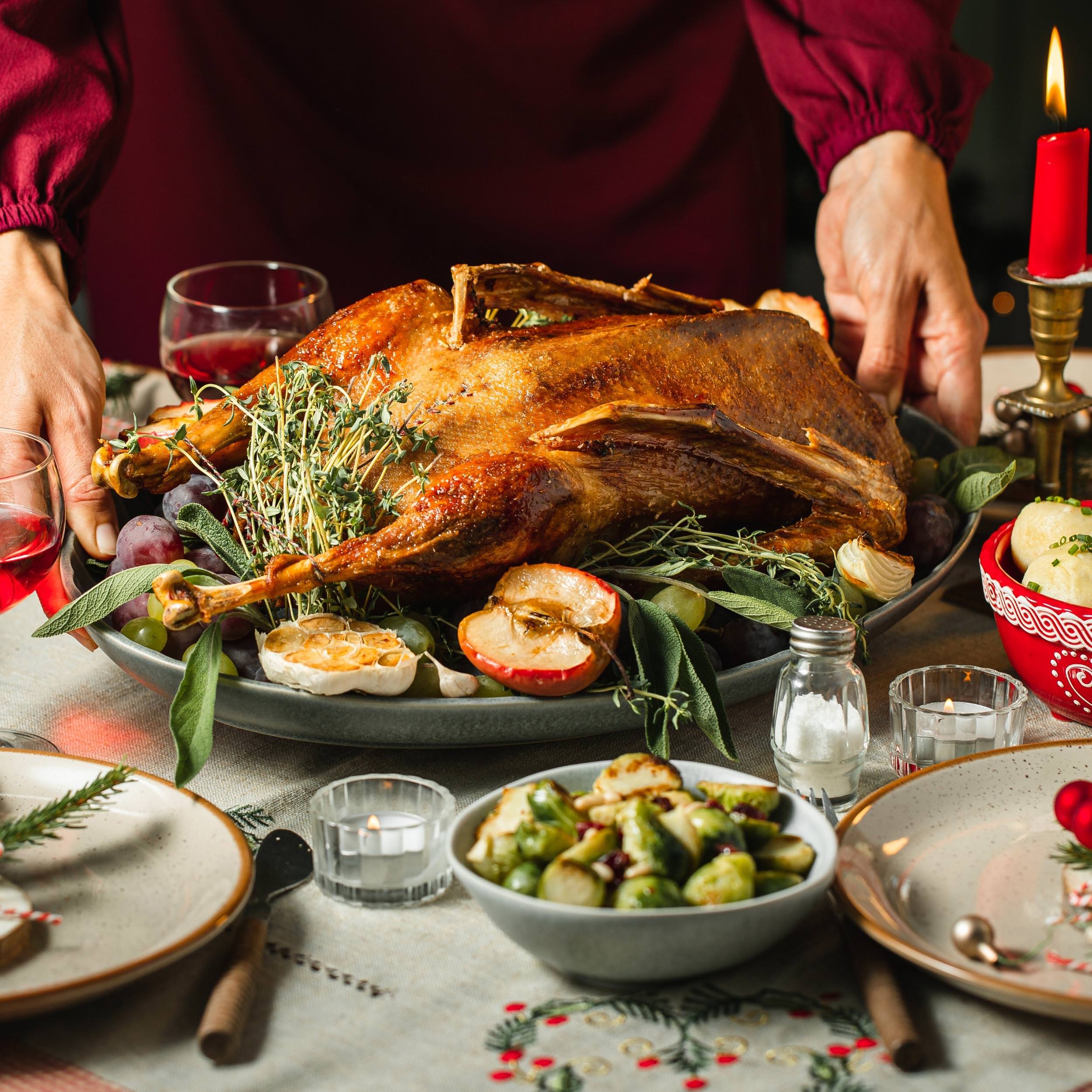 Pasture-raised goose approx. 3.50 - 4.00 kg
from the Waldviertel (Lower Austria)
Pasture-raised goose is a real treat, and not just for traditional goose eating. Our juicy pasture-raised geese come from organic farms in the beautiful Waldviertel region and are carefully bred there. A quality that you can taste immediately. The natural feed and the unlimited run make their meat a tender and fine treat for the palate
Product number:
FM103012.1
Meat knowledge
Why actually pasture-raised geese? The answer is quite clear: because we value the highest quality and species-appropriate animal husbandry. Our organic pasture-raised geese grow up in the idyllic Waldviertel region on Farmer Rene's farm.
There, our geese can roam freely in nature all year round and splash around in the adjacent stream at will. Fortunately for our geese, the organic farmer has the water rights for this stream.
What makes Fitmeat pasture geese so special?
Compared to other types of poultry, our organic pasture-raised geese have a more intense and rich meat flavour. What makes the taste special? Geese do contain a little more fat, but this is primarily simple and unsaturated fatty acids. This makes them particularly well tolerated and healthier than many believe.
In addition, geese are real suppliers of nutrients and contain more minerals and vitamins than other types of poultry. These include potassium and magnesium as well as vitamin E.
Pasture-raised goose or duck?
How do you decide?
Right, the decision is really difficult, after all, both varieties are delicious. But what is actually the difference? It's simple: compared to goose, duck is slightly smaller and contains a higher proportion of fat. Goose meat, on the other hand, is rich in vitamins such as B1 and B6 and contains only unsaturated, i.e. healthy, fat.
The meat of these geese is soft and juicy and low in fat in texture. You can taste the thoughtful rearing, the beautiful surroundings and the good life of the animals with every bite.
Herkunft und Haltung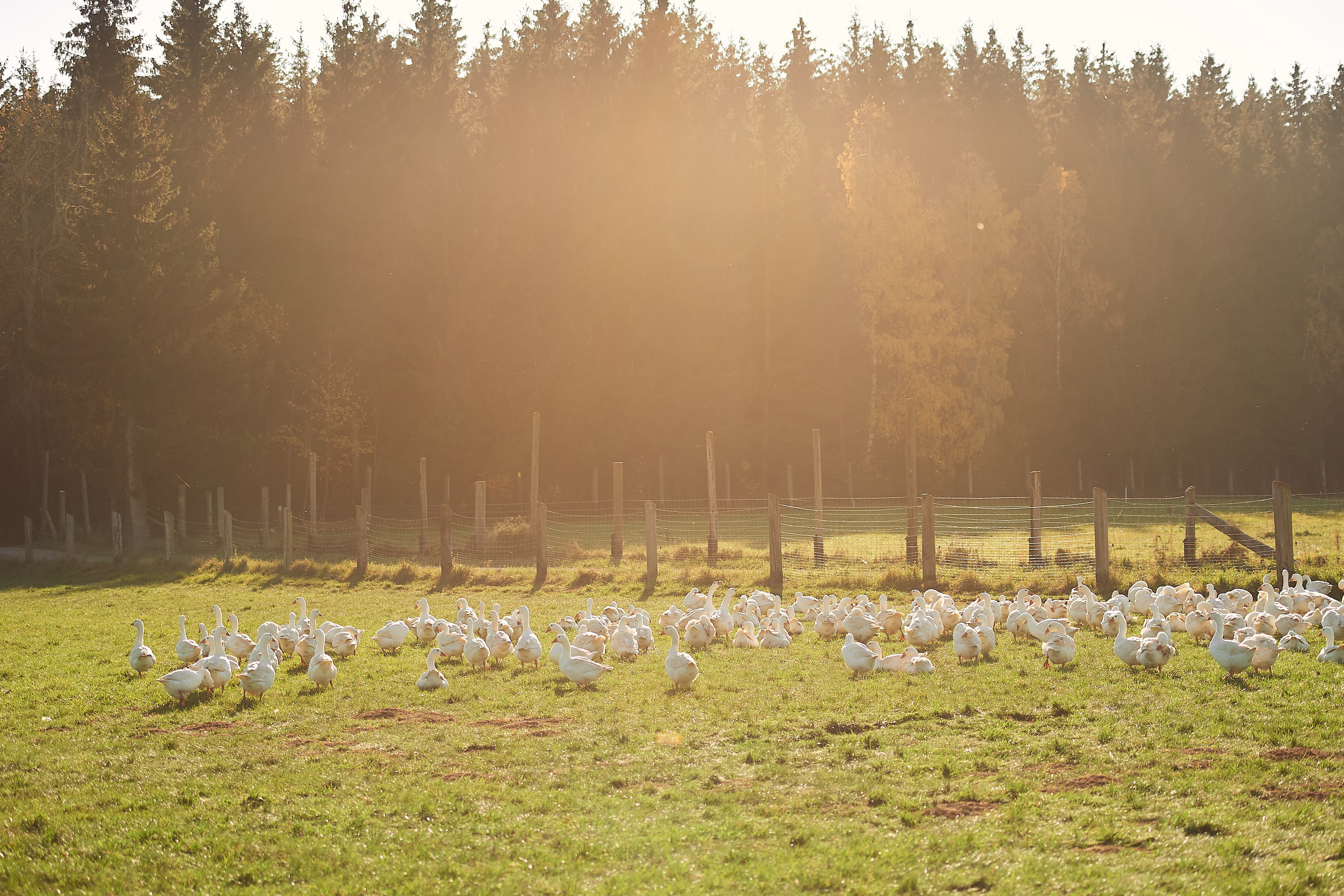 The difference between the barn geese and the grazing geese is already in the name. Our geese live outdoors all year round on a plot of several hectares in the beautiful Waldviertel.
Near the small farm the geese can splash around in a lake or river whenever they wish to do so. Access to fodder and fresh, lush grass is not regulated, so the geese feed themselves as needed.
As Mother Nature intended, they live in a large flock and grow up in a protected community of conspecifics.
The slaughtering of the animals takes place directly on the farm and thus there are no transport routes. The goods are immediately packaged accordingly and arrive at your home without interrupting the cold chain.
The meat of these geese has a firm bite and a low-fat structure. You can taste the thoughtful rearing, the beautiful surroundings and the good life of the animals.
Details to the article "Pasture-raised goose approx. 3.50 - 4.00 kg"
| | |
| --- | --- |
| Item number | FM103012.1 |
| Born in | Austria |
| Raised in | Austria |
| Slaughtered in | Austria |
| Cut in | Austria |
| Feeding | Free pecking on the pasture - Supplementary feeding of grain |
| Meat maturation | 1-2 days |
| Shelf life at 0-4°C | 7-12 days |
| Shelf life at -18°C | 180 days |
| Hygiene advice | Prepare and consume immediately after opening. Kitchen hygiene is important: Keep the cold chain. Store separately from other products. Work cleanly. Heat through before consumption. |
| Storage advice (Fresh) | Store refrigerated at 0 °C to +4 °C. |
| Storage advice (deep-frozen) | *** compartment (-18 °C): best before: see label - ** compartment: 2 weeks - * compartment or ice cube compartment: 1-3 days - Do not refreeze after defrosting. |