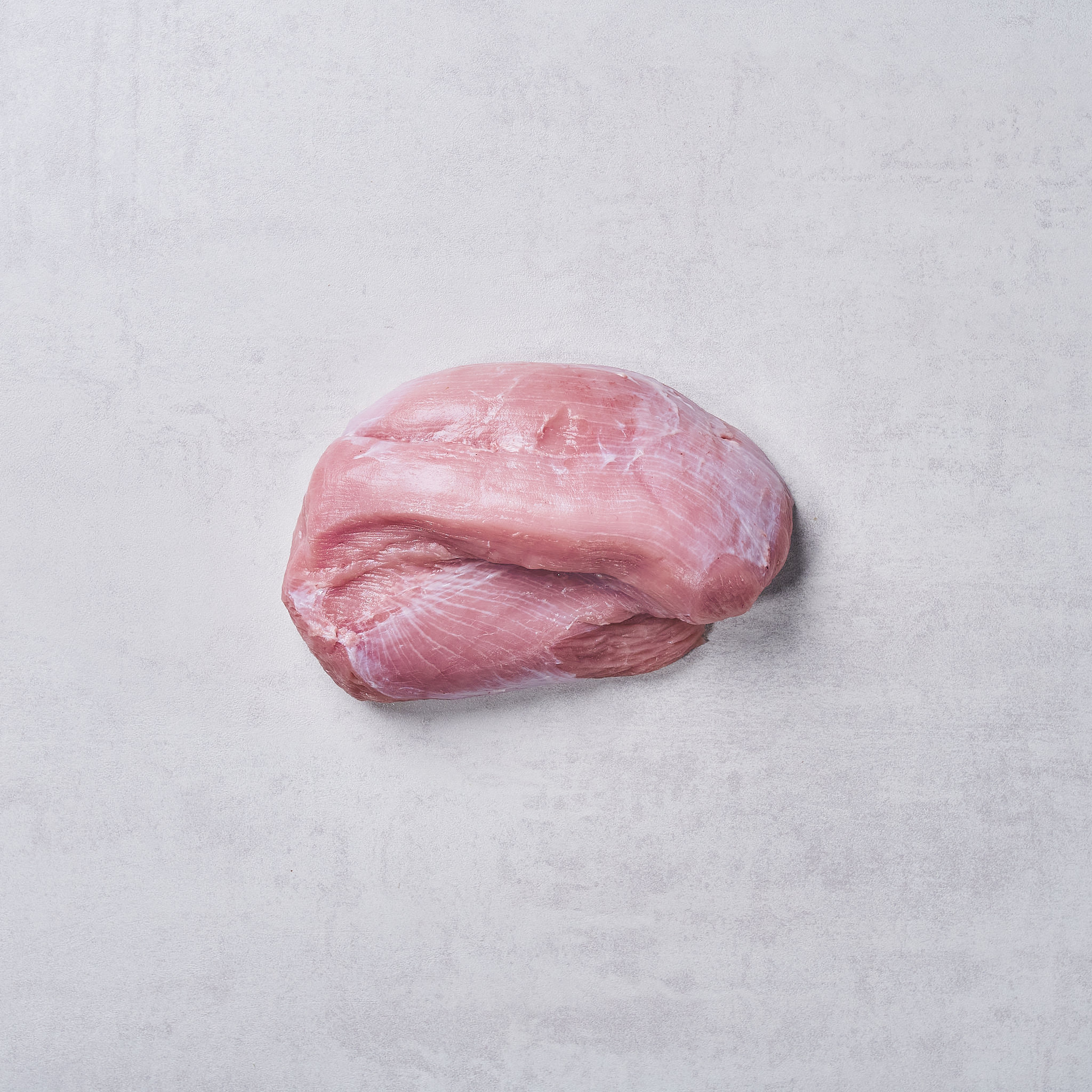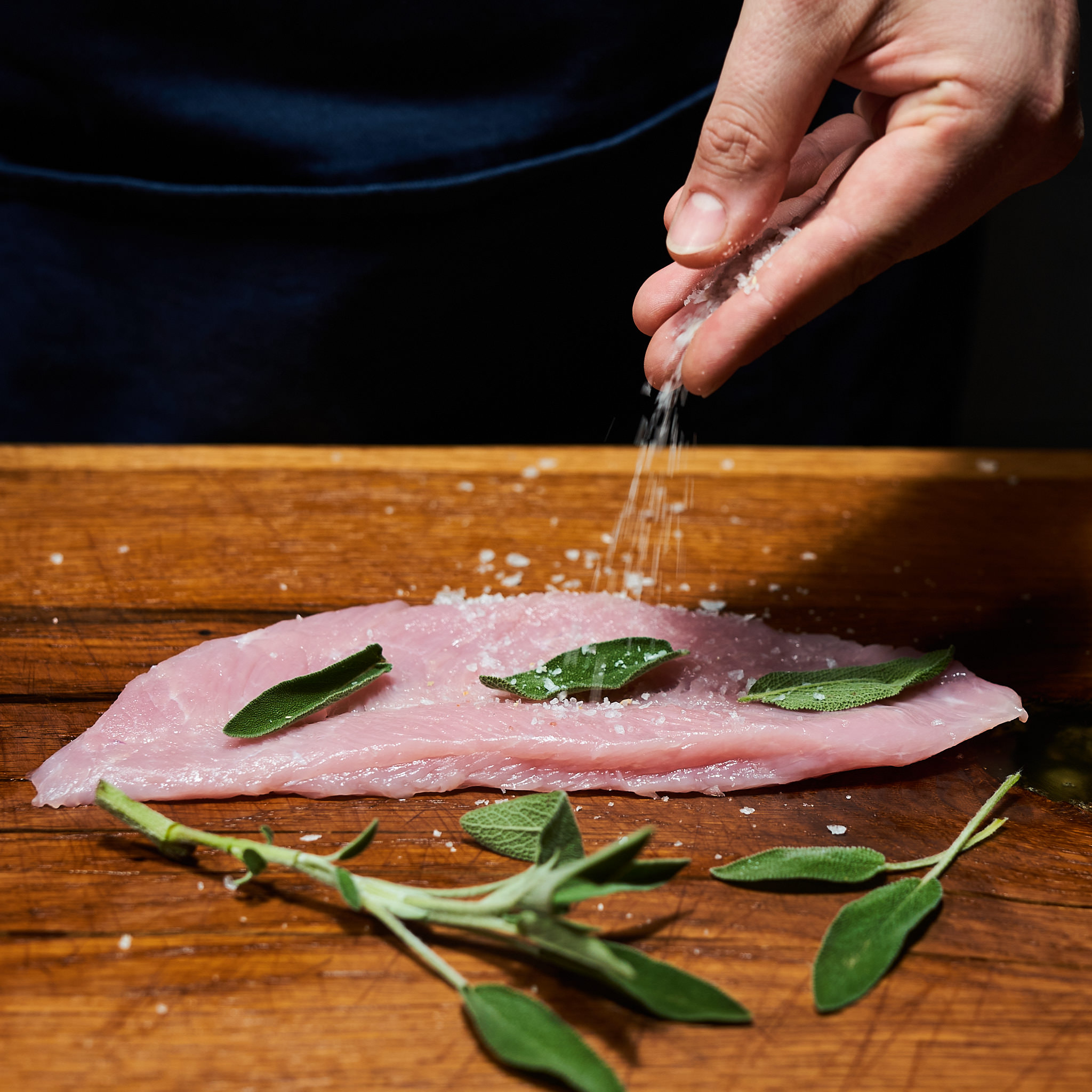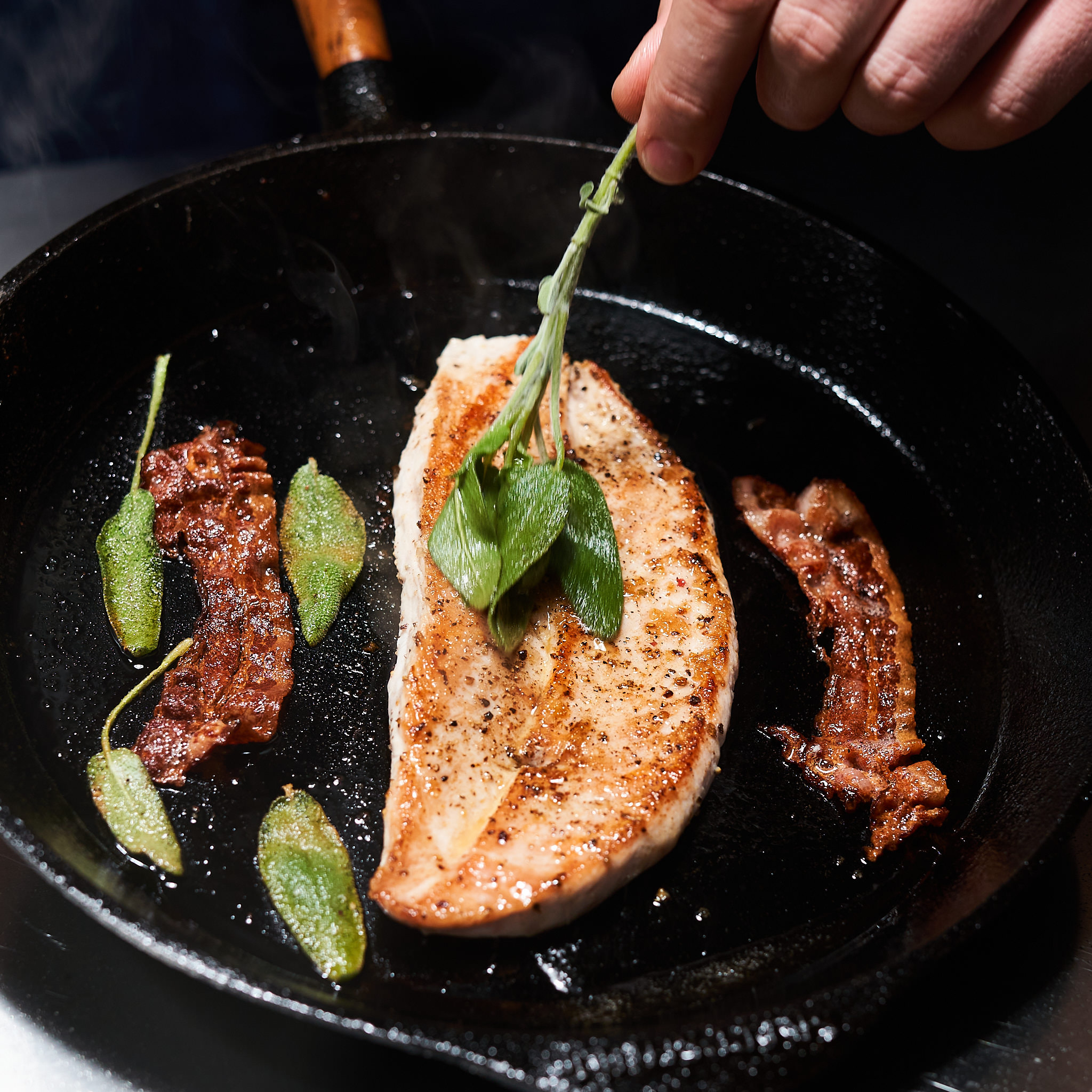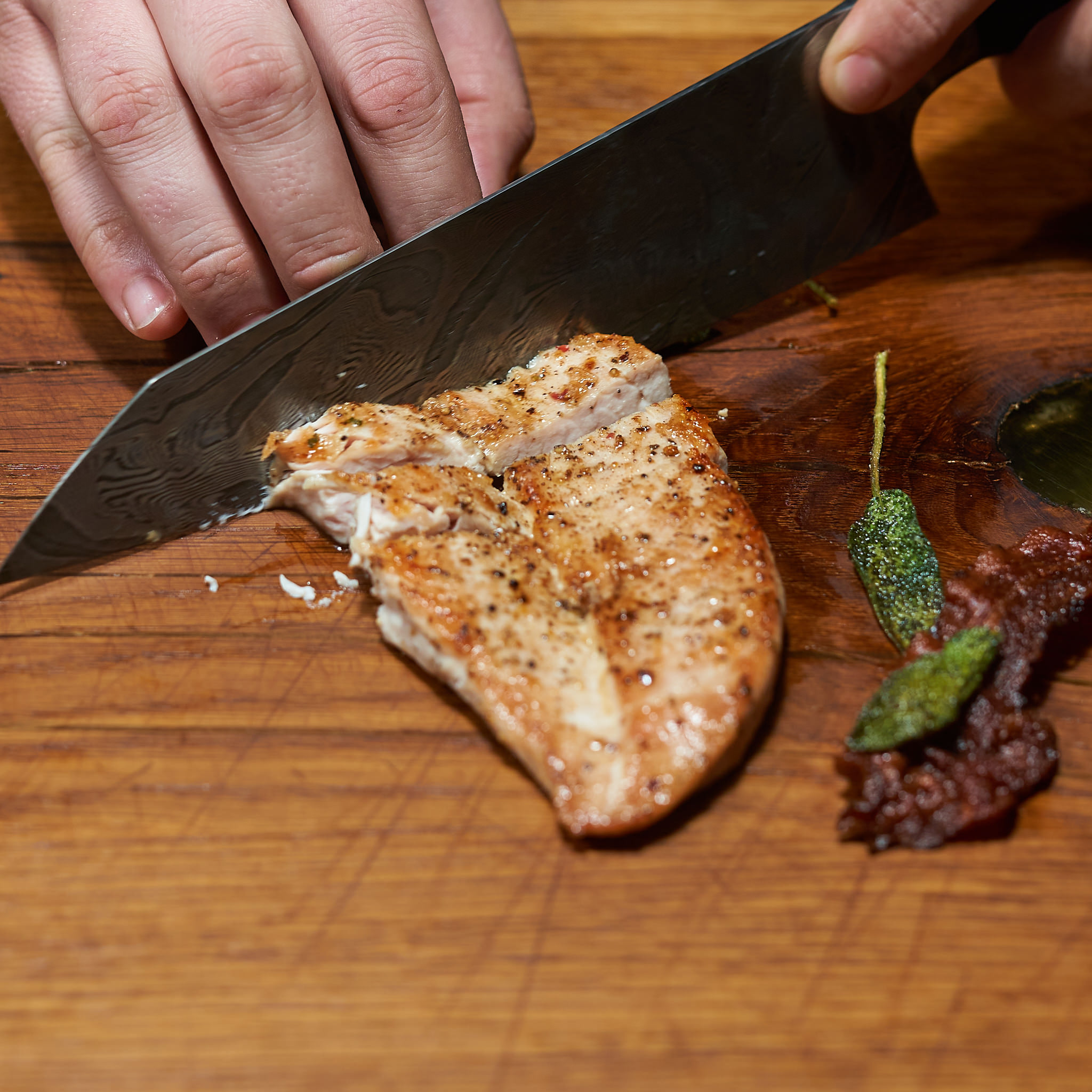 Turkey breast
from the austrian sun turkey
Ready for shipping. Delivery time: 1 working day
Our sun turkeys have discovered the sunny side of life and so they grow up with our small farmers. They are fed exclusively GMO-free feed made from maize, wheat, soya, rapeseed and sunflowers. This results in low-fat, fine and tender meat.
Meat knowledge
Our turkey breast from the Austrian sun turkeys has an unforgettably good taste! Why? Because they are raised in a sheltered and species-appropriate way. Free from genetic engineering and concentrated feed, they get only the best to peck at.
Whole grains, a mixture of maize, wheat and soya together with minerals and trace elements - our turkeys have the choice. Fresh water of drinking quality is always available.
Preparation of turkey breast
Our turkey breast can be used for many dishes. Be it as a healthy alternative to schnitzel, roasted in its natural state or used for meatballs and stews. The meat is wonderfully juicy and fresh and has a great aroma.
Turkey is prepared in a similar way to chicken, but the cooking time is much shorter. You can tell when the meat is cooked to perfection by piercing it briefly. When the juice is light brown and no longer pink, the meat is perfect. For an extra dose of fresh flavour, herbs such as rosemary or thyme or citrus notes are suitable.
What makes Fitmeat turkey breast even better?
Raising the sun turkeys
Our turkey breast is low in fat, making it ideal for light meals. In addition, the meat scores with a very low calorie count. It is very popular with athletes and conscious gourmets, especially because of its high protein content.
High-quality turkey meat also contains iron, vitamins and minerals. Our animals are fed only natural feed. This means that the meat is completely free of hormones and genetic engineering.
Recommendation for cooking
In the pan
BBQ
Zum Schmoren
Sous-vide cooking
Quantity per person
We recommend one kilogram of turkey breast for three to four people.We recommend one kilogram of turkey breast for three to four people.
Herkunft und Haltung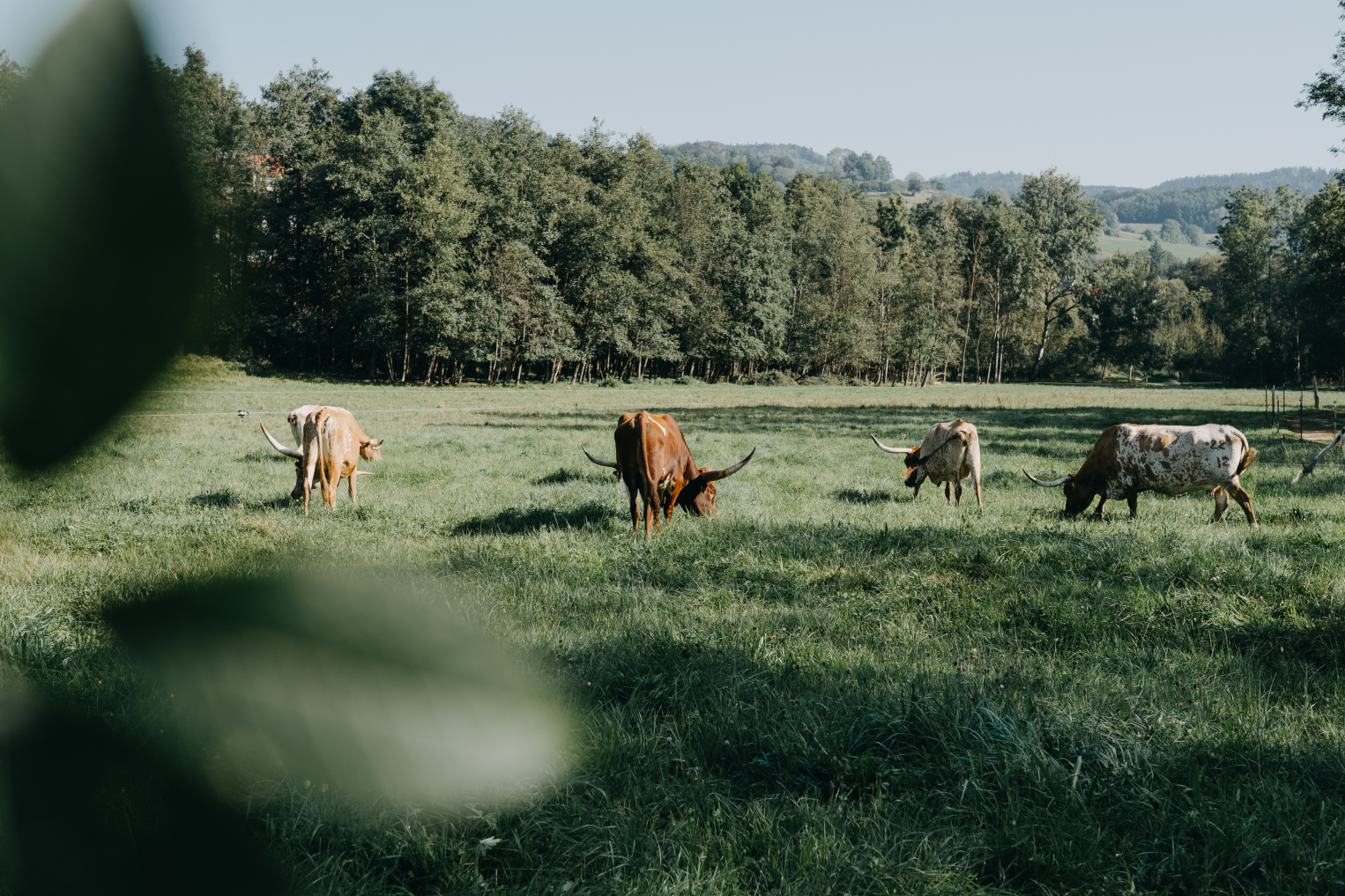 We therefore source 100% of our poultry from selected small farmers who raise their animals with care and great passion. With purely natural feed for free withdrawal and unlimited free range
In addition, we ensure that all our poultry are raised healthily and, above all, slowly, and that they are slaughtered with care. These are the cornerstones for real taste and guarantee the best meat quality. This is exactly what Fitmeat stands for and what distinguishes our poultry meat from others
This careful rearing, the high standards of feeding and our strict controls are also noticeable in the taste and structure of the meat: The turkey meat is clearly finer-grained, does not lose water during frying, has a soft bite and is distinctly aromatic
Details to the article "Turkey breast"
| | |
| --- | --- |
| Item number | FM103008 |
| Born in | Austria |
| Raised in | Austria |
| Slaughtered in | Austria |
| Cut in | Austria |
| Feeding | Maize, wheat, soya (GMO-free!) |
| Meat maturation | 1-2 days |
| Shelf life at 0-4°C | 5-8 days |
| Shelf life at -18°C | 180 days |
| Hygiene advice | Prepare and consume immediately after opening. Kitchen hygiene is important: Keep the cold chain. Store separately from other products. Work cleanly. Heat through before consumption. |
| Storage advice (Fresh) | Store refrigerated at 0 °C to +4 °C. |
| Storage advice (deep-frozen) | *** compartment (-18 °C): best before: see label - ** compartment: 2 weeks - * compartment or ice cube compartment: 1-3 days - Do not refreeze after defrosting. |
Good to know
Facts
Fresh meat, no frozen goods
Meat from small farmers in Austria
Aged and finished by our traditional butcher
Billing by the gram
Recyclable packaging
Ready to ship in under 24h
Accepted payment methods
Secure shopping at Fitmeat
Packaging and delivery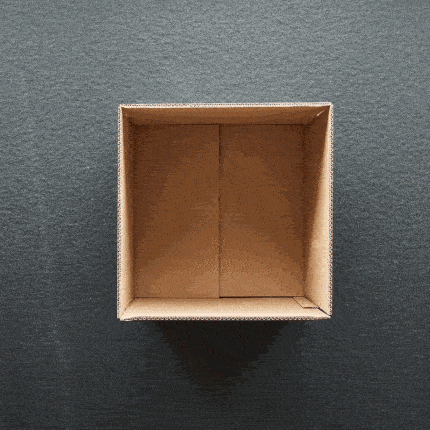 Your order will be delivered directly to your home by our partner shipping companies. During your order, you can also specify a desired date for your delivery. Thanks to sustainable packaging and specially developed insulation, your meat stays wonderfully fresh and is perfectly cooled with reusable cold packs.
Of course, you can track your order at any time via our tracking portal and view the delivery status. If you are not at home on the desired date, you can simply enter an alternative delivery address or give a drop-off authorisation.
Our express delivery guarantees safe delivery within 24 hours.
5 really good reasons for Fitmeat
At Fitmeat, you only get premium meat of the best quality from selected small farmers in Austria.
Our experienced master butchers are pioneers in meat refinement and maturation. At Fitmeat, you get perfectly matured meat that has never been frozen.
With meat from Fitmeat, you experience sustainable meat enjoyment of a special kind, because quality goes beyond the plate with us.
With meat from Fitmeat you support Austrian agriculture. Because the value chain remains one hundred percent in Austria.
What you see is what you get: Whether it's the marvellous marbling of our steaks or the beautiful pastures of our farmers - all the pictures on our website are 100% authentic and taken by us on location. After all, the eye eats with you, doesn't it?