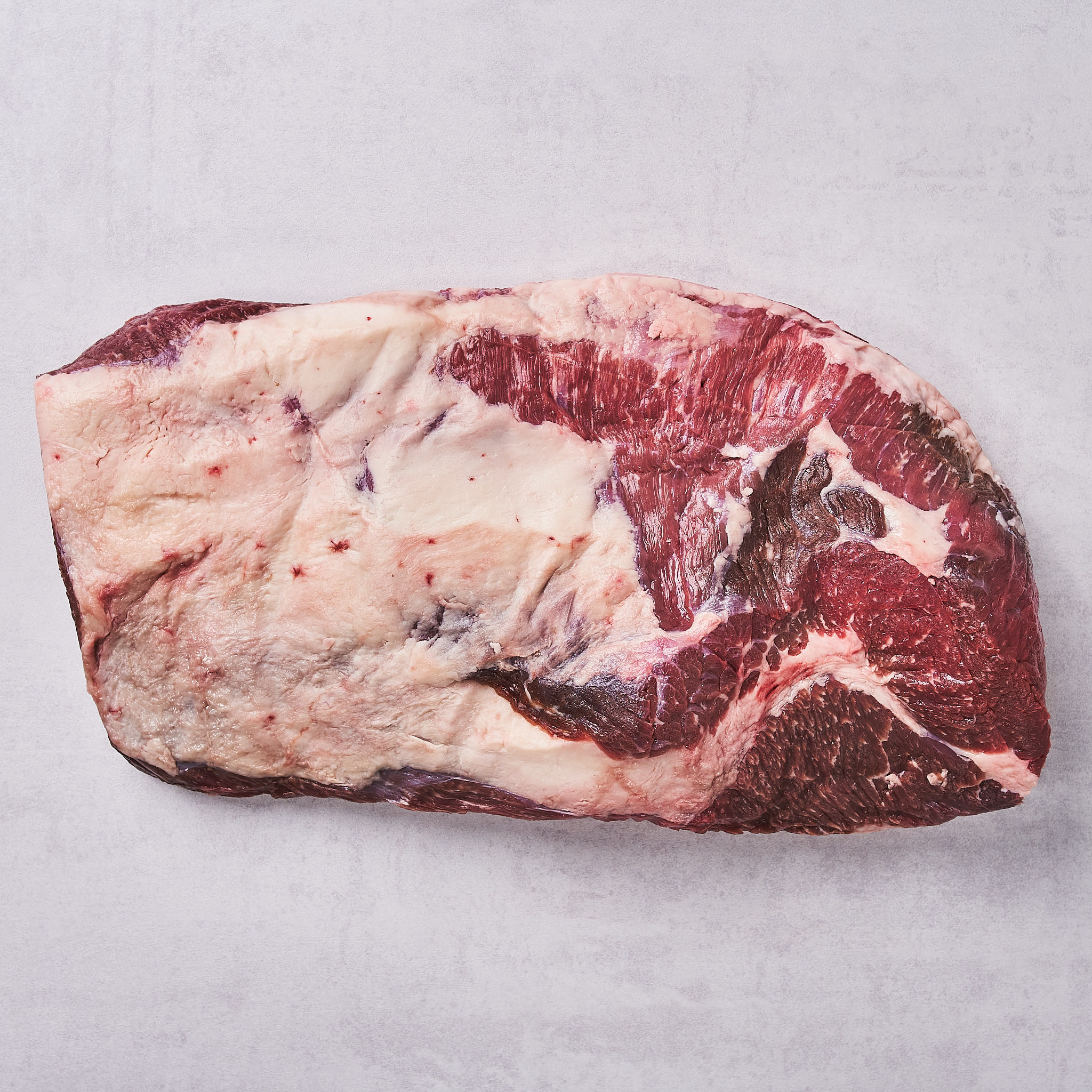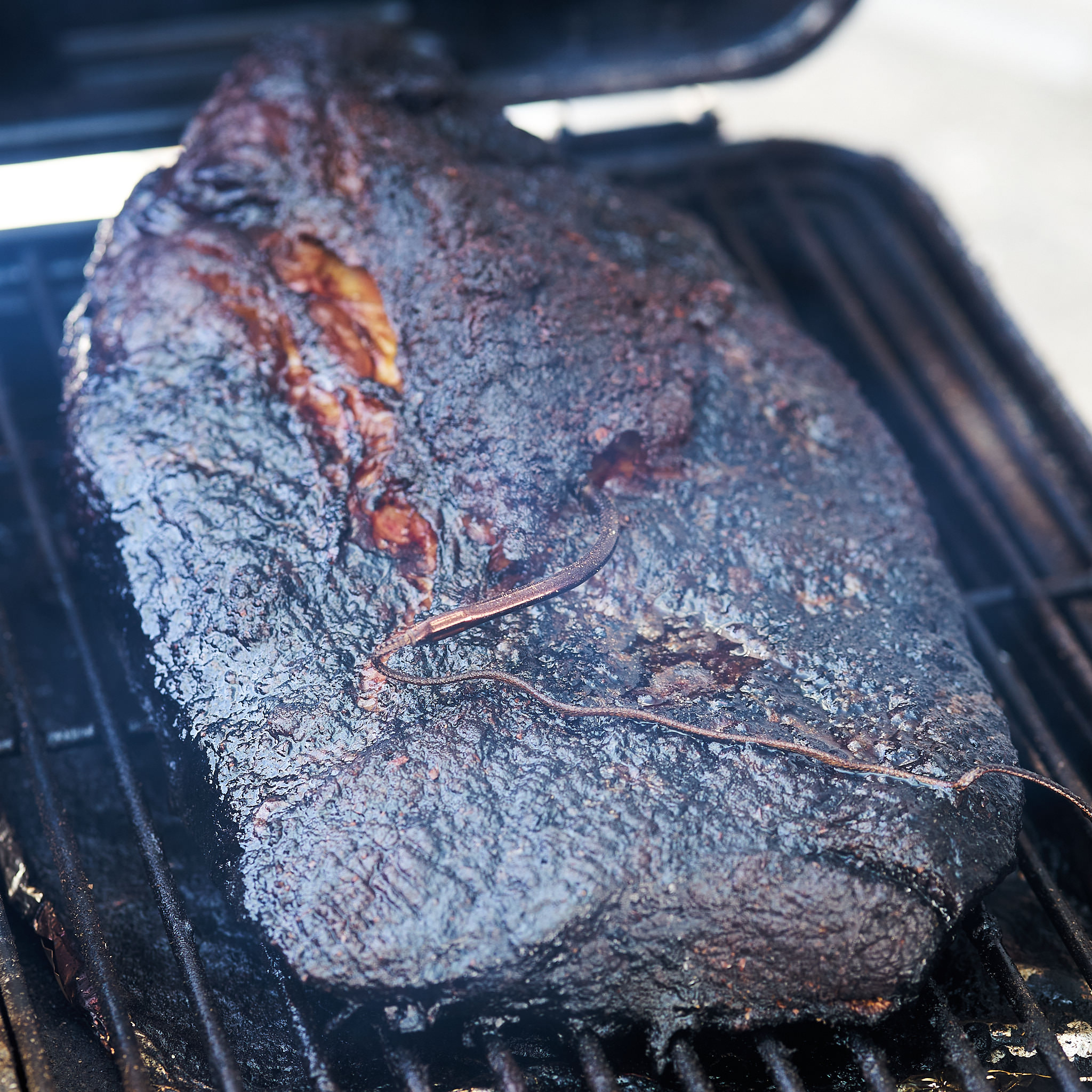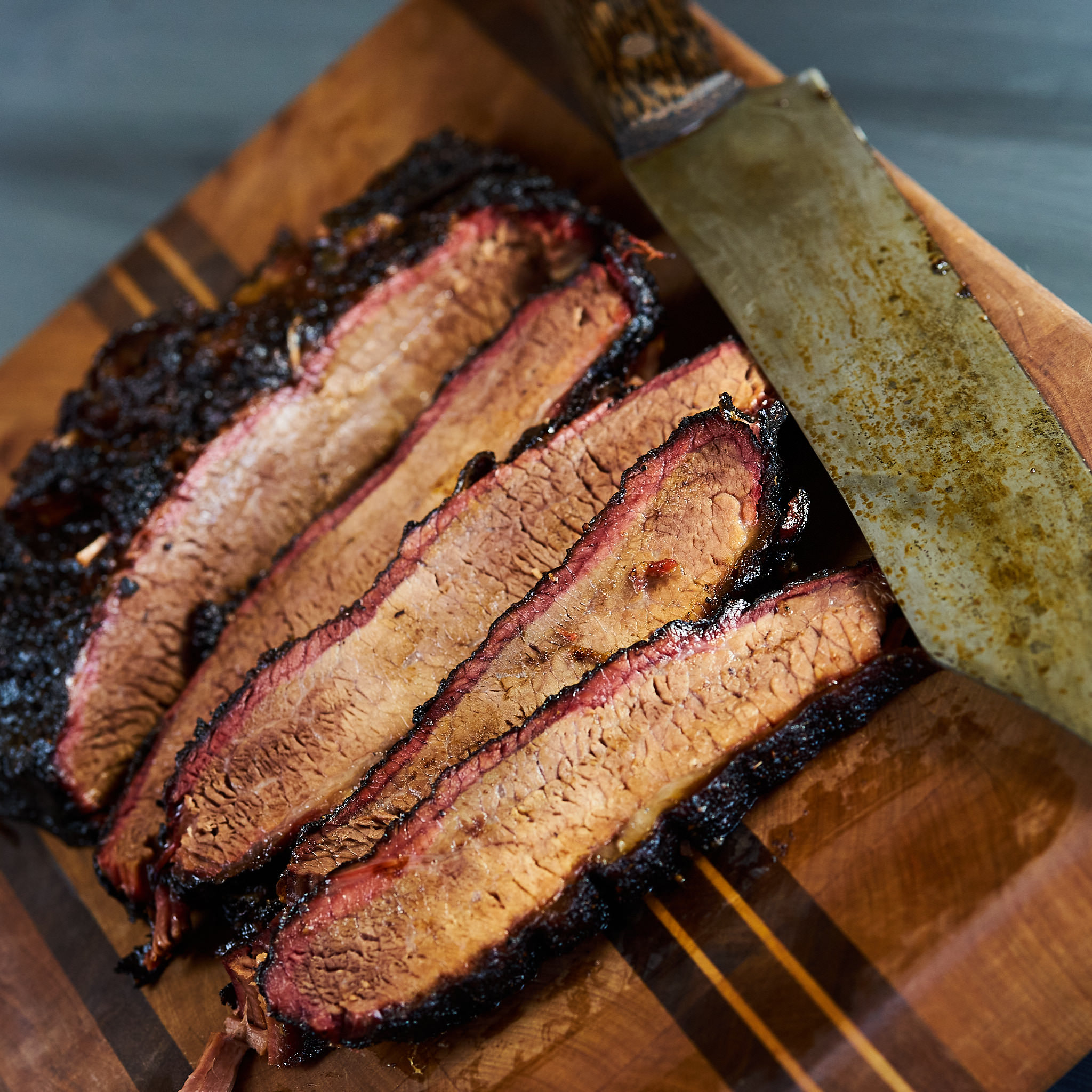 Full Packer Brisket - Brisket core approx. 2.00 - 3.00 kg
from the Austrian calf (heifer)
€64.90
ca.
2.5 kg
(25.96 € / kg)
Ready for shipping. Delivery time: 1 working day
The highlight for your barbecue experience! Our Full Packer Briskets are an absolute hit! They are ready for the grill and still have a small layer of fat, which can be grilled or removed in a few cuts.
Product number:
FM101022.3
Meat knowledge
What would the "holy BBQ trinity" be without a Full Packer Brisket? That's right, rather simple-minded! Because hardly anything is as coveted as the delicious brisket core from calf (heifer). Whether as a roast for slow-smoking or for delicious pastrami - everyone should treat themselves to this taste experience once.
Brisket is also known as the brisket core and is located on the side of the brisket. They consist of the flat and the point. The flat is the large pectoralis muscle and the point is the smaller pectoralis muscle. These two muscles are separated by a wide layer of fat that runs through the entire flat.
What really matters with briskets?
It should be noted that not every brisket of a calf / heifer is automatically suitable for a Full Packer Brisket. Both the point and the flat must be nicely pronounced and have as nice a shape as possible. They also need to be matured and professionally trimmed.
For preparation, the cut is already pretty great by itself. Beef should always be cut across the grain so that the meat remains tender and juicy. In the case of full-pack brisket, this is a particular stroke of luck, as the muscle fibres of the flat and point already run across each other. (The calf / heifer has already thought about this).
Full Packer Brisket from Fitmeat
Regional BBQ pleasure
We use wonderful breeds of cattle from small Austrian farmers for our briskets. Our classic cattle breeds include Black Angus & Red Angus cattle as well as Pinzgauer Grauvieh and Simmentaler Fleckvieh
On idyllic small farms with wonderfully spacious pastures, our cattle can lead a really fine life. Whether they graze in the meadows, listen to the rustling of the leaves or take a little walk - everything is open to them.
Recommendation for cooking
BBQ
Zum Schmoren
Sous-vide cooking
Quantity per person
We recommend 300 g to 400 g per person.
Herkunft und Haltung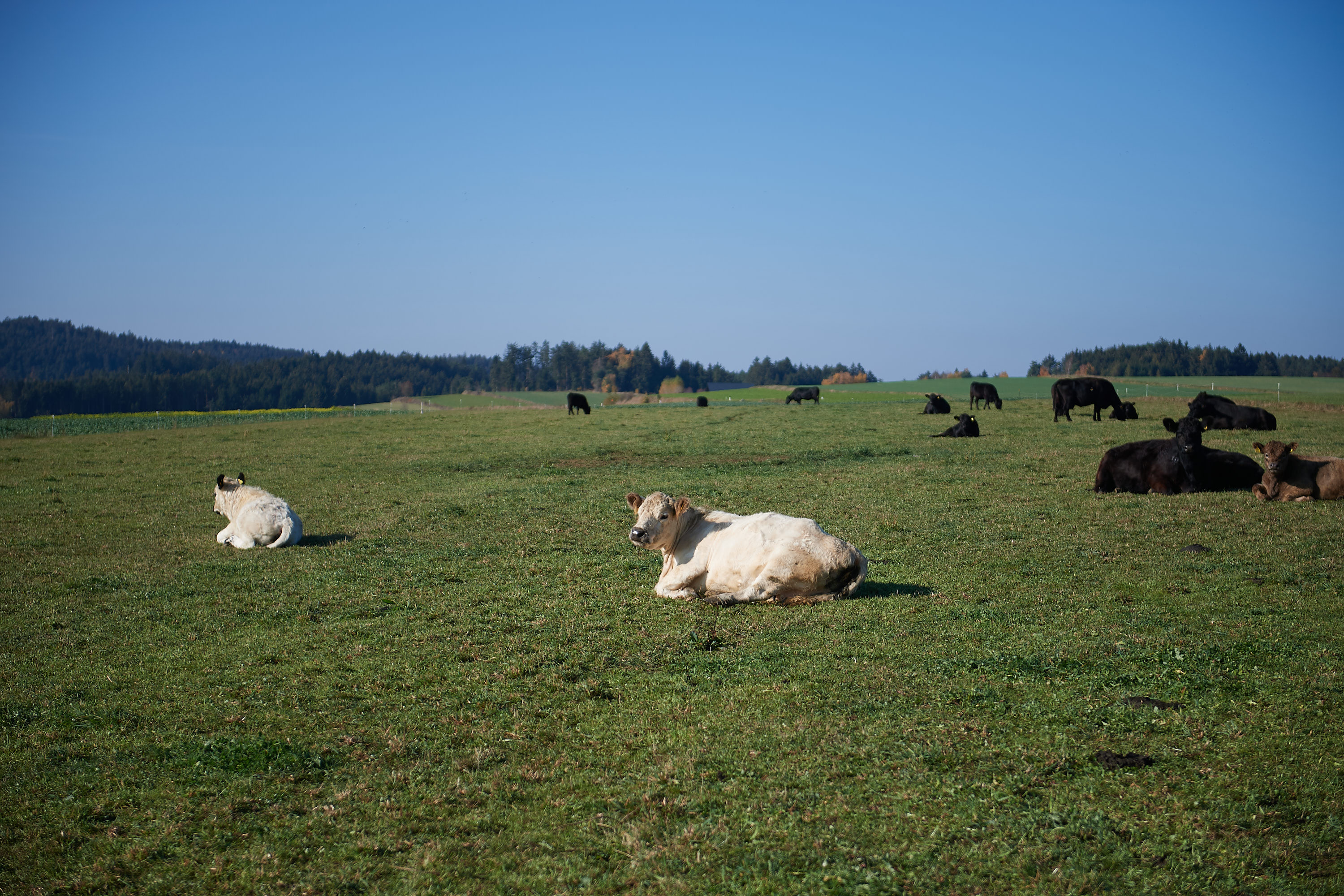 Quality is our highest concern, and in the case of beef, a few factors are crucial. These include the perfect breed of cattle, the age of the animals and optimal feeding, free of concentrated feed. However, this alone is not enough to meet our requirements.
Because we don't do things by halves when it comes to the quality of our meat products! That is why 100% of our animals come from Austria. The farms are located in the Waldviertel in Lower Austria, in Salzburg and in neighbouring Upper Austria. In addition, at Fitmeat we only process the finest meat from heifers and steers.
The meat has a wonderful marbling and taste. Our classic cattle breeds include Red-Angus, Black-Angus, Charolais, Limousin, White-Blue Belgian and Wagyu, as well as various crossbreeds.
Our cattle are 4x AT certified. This means that birth, rearing, butchering and refinement take place 100% in Austria. The value chain therefore remains entirely in Austria.
We distance ourselves from long animal transports and select our partners very carefully. Therefore, we rely on animals that are kept in a species-appropriate manner, born and raised by small farmers, and on butchers who know both the farmer and the animal personally.
Our butchers let the cuts mature on the bone for a long time. This gives us first-class, well-hung meat that does not lose water during roasting and can be enjoyed with a clear conscience.
Details to the article "Full Packer Brisket - Brisket core approx. 2.00 - 3.00 kg"
| | |
| --- | --- |
| Item number | FM101022.3 |
| Breed | Black Angus, Red Angus, Simmental, Pinzgau, Tyrolean Grey, Charolais, ... |
| Born in | Austria |
| Raised in | Austria |
| Slaughtered in | Austria |
| Cut in | Austria |
| Feeding | Fresh grass on pasture, brewer's grains, possibly maize or cereals |
| Meat maturation | 2-3 weeks on the bone |
| Shelf life at 0-4°C | 10-14 days |
| Shelf life at -18°C | 180 days |
| Hygiene advice | Prepare and consume immediately after opening. Kitchen hygiene is important: Keep the cold chain. Store separately from other products. Work cleanly. Heat through before consumption. |
| Storage advice (Fresh) | Store refrigerated at 0 °C to +4 °C. |
| Storage advice (deep-frozen) | *** compartment (-18 °C): best before: see label - ** compartment: 2 weeks - * compartment or ice cube compartment: 1-3 days - Do not refreeze after defrosting. |
Good to know
Facts
Fresh meat, no frozen goods
Meat from small farmers in Austria
Aged and finished by our traditional butcher
Billing by the gram
Recyclable packaging
Ready to ship in under 24h
Accepted payment methods
Secure shopping at Fitmeat
Packaging and delivery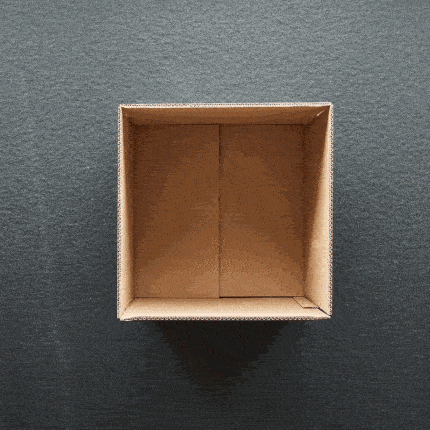 Your order will be delivered directly to your home by our partner shipping companies. During your order, you can also specify a desired date for your delivery. Thanks to sustainable packaging and specially developed insulation, your meat stays wonderfully fresh and is perfectly cooled with reusable cold packs.
Of course, you can track your order at any time via our tracking portal and view the delivery status. If you are not at home on the desired date, you can simply enter an alternative delivery address or give a drop-off authorisation.
Our express delivery guarantees safe delivery within 24 hours.
5 really good reasons for Fitmeat
At Fitmeat, you only get premium meat of the best quality from selected small farmers in Austria.
Our experienced master butchers are pioneers in meat refinement and maturation. At Fitmeat, you get perfectly matured meat that has never been frozen.
With meat from Fitmeat, you experience sustainable meat enjoyment of a special kind, because quality goes beyond the plate with us.
With meat from Fitmeat you support Austrian agriculture. Because the value chain remains one hundred percent in Austria.
What you see is what you get: Whether it's the marvellous marbling of our steaks or the beautiful pastures of our farmers - all the pictures on our website are 100% authentic and taken by us on location. After all, the eye eats with you, doesn't it?