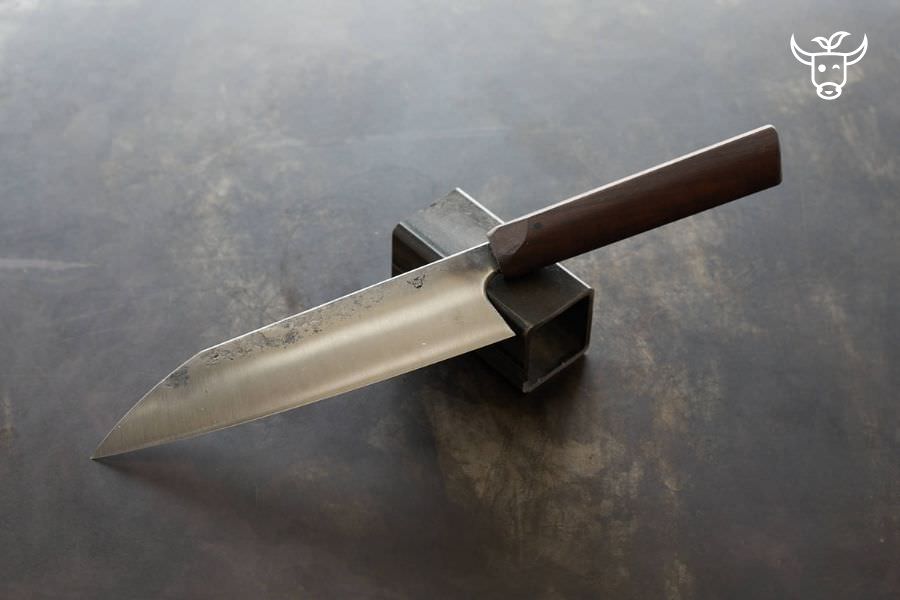 The perfect kitchen knife - a friend for life
What do you need for the ultimate cooking success? That's right, high-quality food and a first-class kitchen knife. Hardly any meal preparation can be done without cutting, which means that a chef's knife has to put up with quite a lot.
Whether meat, fish, vegetables, fruit or herbs - cutting, chopping, mincing or filleting is hardly possible without a high-quality kitchen knife. And if it is, the result is probably as dull as the blade of the knife.
But what is important in a really good kitchen knife? What do you have to look out for when buying a knife and which factors are important? You can find the answers to these questions in our magazine article.
How to recognise a perfect kitchen knife
Next to cooking pots and pans, kitchen knives are the most frequently used items in the kitchen. They need stamina and robustness together with a sharp blade that allows precise cutting.
A clean cut, no fringes, no fiddling - that's what makes a really good kitchen knife. A combination that is hard to find. With these tricks you can recognise a good knife before you buy it:
Smooth and shiny knife blade:
Stability is essential in a kitchen knife, as is a really sharp blade made of sturdy steel. You can recognise a high-quality knife by the look of the blade. It should be smooth and shiny.

The thickness of the knife blade can vary depending on the country of production. While chef's knives from Europe have a slightly thicker blade, Japanese versions are much thinner and thus suitable for precise cutting.


One piece - the perfect kitchen knife:
The cutting edge of a high-quality knife should always be made of one piece of steel. This is recognisable by the absence of welds. This high art of forging ensures that the blade is much more stable and thus safer to handle.


Handling - the handle also has an effect:
In addition to the knife edge, the handle is also an important aspect that should not be underestimated. In a first-class model, the transition from handle to blade is gap-free. In other words, the two parts merge seamlessly. This prevents moisture from getting inside the knife and making it unstable.

The shape of the handle, on the other hand, is an absolute matter of taste. Whether maple, cherry or metal - the handle should lie well and securely in the hand. Only a truly balanced knife is a real friend when it comes to handling.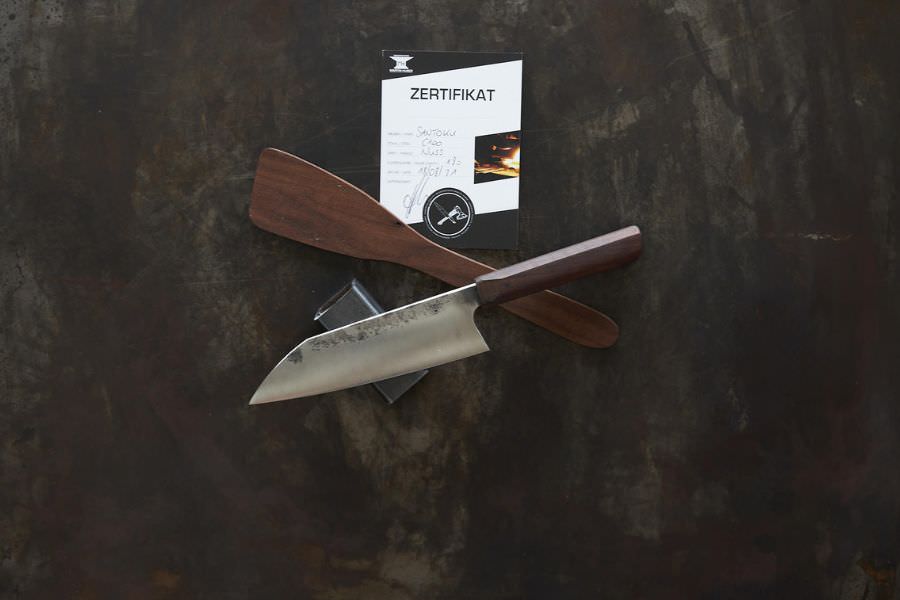 Classic kitchen knives vs. santoku
Santoku and Gyuto - the top league of chef's knives
If you are interested in high-quality knives, you will hardly get past a Santoku. The Japanese version of the kitchen knife that stands for absolute precision. Alternatively, it is also called the knife of the "three virtues", meaning meat, fish and vegetables. Because all three foods can be cut excellently with this knife.
Unlike a classic chef's knife, where the blade tapers to a point, that of a santoku is almost the same width over its entire course. In addition, the blade has slight hollows that make it easier for the food to come off instead of sticking to the knife.
Even robust knives need sensitivity
A sharp blade, robust steel and a sturdy handle make the knife look tough, but delicate handling is essential. What is meant here is the correct care of kitchen knives. After all, you want to use your knife for a long time.
Fortunately, a high-quality chef's knife that is properly cared for is a companion for life. We tell you how to take the best care of your chef's knife:
Kitchen knives don't like dishwashers
Admittedly, cleaning knives in the dishwasher is certainly more convenient - but the longevity of the blade is extremely shortened in the process. Substances such as salts, alkalis and other aggressive cleaning agents are responsible for this. They can attack the sharp blade and thus destroy the surface.
This can be recognised by small brownish rust spots that form on the blade. To avoid rust and dulling of the blade, cooking knives should always be cleaned with lukewarm water and by hand.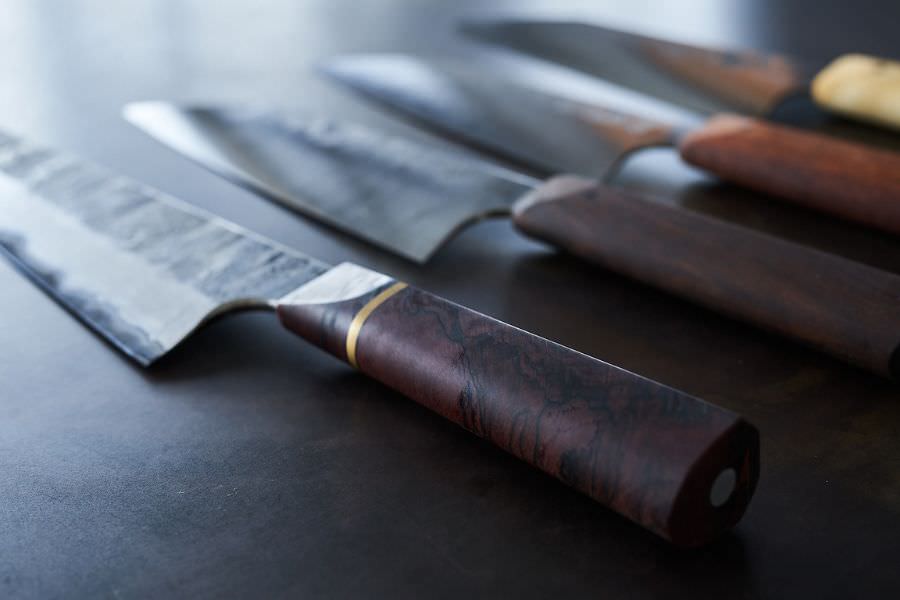 Sharpening kitchen knives the right way
Hardly a day goes by when a kitchen knife is not in use. This demands a lot from the blade and care is needed here, too. To ensure that the high-quality piece continues to allow precise cuts, it must be sharpened regularly.
Knife sharpening tricks are a dime a dozen, but we'll tell you the best methods that have really proven their worth:
Sharpening steel:
A sharpening steel is a long rod that can be coated with different materials. It is excellent for sharpening knives, as long as it is harder than the knife itself. So it depends on what material the blade was formed from.


Sharpening stone:
An alternative to the sharpening steel in stick form is the whetstone. The handling is almost the same. To make sharpening a little gentler, the stone should be moistened beforehand.


The knife sharpening service:
Our professional sharpening service from Martin Huber Our outstanding Santoku and Gyuto knives from Messerschmied Huber are painstakingly handcrafted and also treated accordingly after purchase. When you buy one of our knives, you can take advantage of Messerschmied Huber's sharpening service. This way, the noble piece is brought back into shape directly by the master craftsman himself.
So there are countless reasons to invest in a high-quality knife. From safe handling to the optimal result when it comes to cutting steaks and the like. But above all, you should keep one thing in mind: A good knife replaces a whole drawer of bad knives!
In our online shop you will find not only the highest quality steak cuts but also the best kitchen knives for an optimal cooking experience: